The Assam Lottery, also known as the Bodoland Lottery, is India's most popular and one of the 13 legal state lotteries.  If you are looking for all the information on offline and online Assam lotteries, you are at the right place; this blog has everything you need to know about the Assam lottery, including the state's gambling laws.
---
Top 3 Online Assam Lottery Sites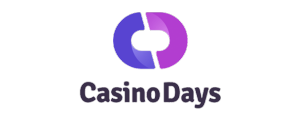 1.
Up to ₹1 lakh Cash and Free Spins
Minimum deposit ₹500 only
Accepts Paytm and crypto
Weekly bonuses and cashbacks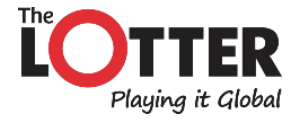 2.
iOS and Android mobile app available
45+ lotteries, including US Powerball, Mega Millions, and EuroMillions which offers big jackpots
24/7 customer service support available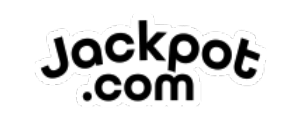 3.
High-quality graphics and games
Customer support available on phone, live chat, Facebook, and email.
Provides syndicate lotteries and scratchcard games
---
Offline & Online Assam Lottery: An Overview
Just like Maharashtra and West Bengal lotteries, the Assam lottery is among the 13 Indian state lottery that is legalised and run by the State Government. Bodoland Territorial Council looks into the operations of this to ensure fair practices, and only council authorised vendors can sell these paper lottery tickets offline in shops.
There are 13 schemes in this lottery:
Assam series — 10 draws, runs daily from Monday to Sunday
Special series — 3 draws, runs Monday to Sunday at 3 PM.
The table below shows the various draws and their schedule:
| | | | | | | | | | | |
| --- | --- | --- | --- | --- | --- | --- | --- | --- | --- | --- |
| Ticket cost | ₹7 | ₹2 | ₹2 | ₹2 | ₹2 | ₹2 | ₹2 | ₹6 | ₹6 | ₹2 |
| Time (IST) | 12:00 | 17:00 | 20:00 | 15:00 | 12:00 | 12:00 | 19:00 | 19:00 | 20:00 | 20:00 |
| Mon | Sincere | Yellow | Silver | Pearl | Sun | Sun | Luck | Luck | Royal | Royal |
| Tue | Faithful | Red | Diamond | Coral | Moon | Moon | Chance | Chance | Super | Super |
| Wed | Kind | Green | Gold | Emerald | Star | Star | Fortune | Fortune | Pearl | Pearl |
| Thu | Gentle | Black | Platinum | Silver | Fire | Fire | Game | Game | Platinum | Platinum |
| Fri | Tender | Blue | Best | Diamond | Storm | Storm | Charm | Charm | Gold | Gold |
| Sat | Good | Pink | King | Gold | Wave | Wave | Skill | Skill | Diamond | Diamond |
| Sun | Loving | White | Super | Ruby | Thunder | Thunder | Effort | Effort | Silver | Silver |
Special series (every day):
Mani — 3 PM, ticket cost – ₹2
Lion — 3 PM, ticket cost – ₹3
Vairam — 3 PM, ticket cost – ₹4
In total, there are six prize tiers; the highest prize is ₹1 lakh, and the lowest is ₹50.
---
Where To Buy Offline Assam Lottery Tickets
Assam or Bodoland lottery tickets are only available in lottery shops or agencies, and only those authorised by Bodoland Territory Council are allowed to sell the tickets. So, before buying one, ensure the vendor has a valid licence.
Some fake online sites claim to sell the Bodoland Assam lottery online and deliver the ticket to your doorstep. These sites offer Paytm, UPI, Visa, Mastercard and other local options as payment methods to make themselves look legal. We suggest not falling prey to such websites as the Assam government has never legalised the sale of its tickets online.
How To Check Assam Bodoland Lottery Results
Numerous search results and websites come up when you type 'Assam lottery result today', 'Assam lottery ticket result', 'Assam lottery results' or any other key phrase in the search bar, which can be confusing for a common man.
The only two official websites to check the Assam lottery results are the Bodoland Lotteries site and the Assam Lotteries site.
Except for the Assam Future Series — which takes place from Monday to Sunday at 12:00 IST, the results of all other draws are published on the Bodoland Lotteries site. The same applies to the Assam Future Series, which is published on the Assam Lotteries website. You can refer to our table above to know the various Assam lottery draws.
---
How To Buy & Play Online Lottery in Assam
Compared to the offline Assam state lottery, playing the online lottery in Assam is quite easy. You don't have to worry about going to a lottery vendor to buy tickets; you can do it from the comfort of your home.
One must consider a few measures while selecting online lotteries in Assam, which we will explain in the following section. For now, let's start by taking a look at the steps to buying and entering an online Assam lottery:
Step 1: Go to our list on the top and choose any online lottery website which suits you.
Step 2: Go on the website and click on 'Register' or 'Sign Up'.
Step 3: The site will ask for your basic details such as name, contact, email, and date of birth. Fill those out and verify your account with the OTPs on your email and contact number. These details are required to authenticate the identity of the person.
Step 4: Once registered, deposit the money with your preferred payment method. Online lottery websites also have local payment options like Paytm and UPI.
Step 5: Select the lottery and draw that you wish to enter.
Step 6: Choose the numbers manually or use the automatic number selector.
Step 7: Enter and wait for the results!
You will be notified via message or email for the results; you can even visit the website to check them.
---
Is Playing Online Lottery Legal in Assam?
Like lottery laws in West Bengal, Kerala or Maharashtra, Assam practices its own laws. Government-licensed vendors are allowed to sell the lottery tickets of the Assam lottery only, and private companies within the state aren't allowed to run any other online or offline lotteries.
That being said, there is no proper reference to the ban on international lotteries in Assam. Players should ensure that the operators of these online lotteries are based outside of India because playing from an online lottery site based in the country or Assam can violate state government laws.
Simply put, you can choose any online lottery website accessible in Assam which has its headquarters abroad. For example, Lotto247 is based in the Isle of Man; The Lotter is based in Malta. These operators are not only legal in Assam but also offer a variety of lottery games, promotional offers and bonuses.
---
Top Online Lottery Games in Assam
Powerball: This US lottery, which holds the current world record, has the potential to turn you into a crorepati multiple times. Over ₹1.65 billion have been paid out so far to the winners.


Draw days — At 09.29 IST on Tuesday, Thursday, and Sunday mornings in India.




Jackpot price — ₹300 crores approx.

Mega Millions: Global record runner-up and the ideal draw for Assamese players of online lotteries yearning for genuinely massive jackpots.


Draw days — At 09:30 IST on Wednesday and Saturday in India




Jackpot prize — ₹300 crores approx

EuroMillions: Starting its operations in 2004 and initially catering to European countries, it is now played worldwide.


Draw days — On Wednesday and Saturday in India at 01:15 Hrs IST




Jackpot — ₹142.63 Crs approximately

EuroJackpot: Since it started its operations in 2012, the EuroJackpot has become a strong competitor to EuroMillions due to its higher odds of winning.


Draw days — Only on Saturdays in India at 00:30 Hrs




Jackpot — Max ₹756 crores approximately

SuperEnalotto: It was launched in 1997 in Italy. Despite its low odds of winning, SuperEnalotto has become one of the world's most popular and cherished lotteries. The draws are held three times per week.


Draw days — At 00:30 Hrs IST on Wednesday, Friday, and Sunday in India




Jackpot — Starts from ₹16,13,13,132 approx.

La Primitiva: Commonly known as El Gordo, it is one of the largest lotteries originally from Spain but is also popular among Indian players. It has easy jackpot odds.


Draw days — Only on Sundays at 13:00 CEST




Jackpot price — Above ₹2.78 million

Lotto 6/49: Established in 1993, this is a classic jackpot game with a six out of 49 formats. The game was developed by Loteria Romania

—

the national organisation in charge of organising lottery games, awarding prizes, and donating a part of the proceeds from ticket sales to charitable organisations.


Draw days — Thursdays and Sundays only




Jackpot — 95 million
---
Tips on Increasing the Chances of Winning at Online Assam Lottery
Don't stray from your lucky numbers
To improve your chances of winning, choose a set of your numbers that you'll frequently wager on.
By entering a lottery syndicate, you can buy multiple tickets with other lottery players, which increases your winning chances. If luck is on your side and you win, the prize is distributed among all the lottery players.
This tip might look like a simple suggestion, but don't underestimate it. Theoretically, your odds of winning increase as you purchase more tickets — probability law is vital to everything. There is a catch to this, too: more expenses lead to lesser profits.
Remember that simply purchasing more tickets won't ensure a win, it will just boost your chances of winning.
---
Things To Check While Choosing Any Assam Lottery Online
Lotteries are full of fun and excitement, and there is a high chance of gamblers getting overwhelmed with the online lottery options available. Hence, we have listed a few things to consider before choosing an online lottery in Assam:
Verify the licence
Make sure the Indian lottery website is authorised and secure. A legitimate online lottery must possess a current licence issued by an official body, which ensures the game's security and fairness.
Browse the payment options
Check if your preferred payment method is available. The majority of Indian lottery websites accept several local payment methods.
Instant wins or a number draw
Instant wins are games wherein you get to know the results immediately, like with scratch card games. In contrast, a number draw is a game where you choose the lottery, pick the numbers, and wait for the results. It is better to check if the lottery sites have these.
---
Assam Lottery: Final Say
Assam's gambling laws are tricky; it is one of the states where online gambling laws are not defined, but it does not mean that playing online lotteries in Assam is illegal.
You should just stay away from the local gaming websites or clubs and instead play at any online lottery website based abroad. These online sites are accessible on your phone and computer, and offer various bonuses and promotions — not to mention, their winning prizes and jackpots are more significant than the Assam lottery!
---
Assam Lottery FAQs
1. Are Assam and Bodoland lottery the same?
Yes, the Assam lottery is also called Bodoland lottery.
2. Where can I buy an Assam lottery ticket?
Assam lottery tickets are sold only at authorised lottery shops.
3. Where can I check Assam lottery results?