Are you looking to play Satta Matka online? In this review, we'll take a look at this popular Indian betting game and discuss its features, rules, payouts, and more so that you have all the relevant information you need!
---
Top Websites To Play Satta Matka in 2023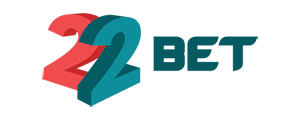 1.
Up to ₹25,000 'Welcome Bonus'
Scratch lottery available
Live sports betting available
Convenient payment options for Indian players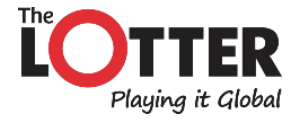 2.
Up to 20% first deposit Welcome Bonus
50 Different lottery options
24/7 Customer support
Great mobile app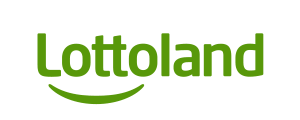 3.
Free Bets 'Welcome Bonus'
Multiple lottery options for Indian players
Live sports betting available
Hindi version of the website available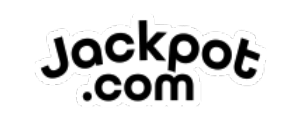 4.
Welcome bonus 'Discounted lottery tickets'
Subscribe to get 10% off on bets
Great selection of different lotteries
top international lotteries such as Powerball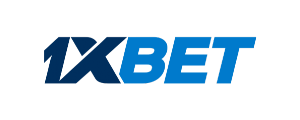 5.
'Welcome Bonus' of up to ₹20,000
Free lottery streams live
Scratch card and live lottery games
Live sports betting available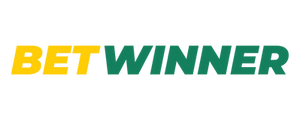 6.
'Welcome Bonus' of up to ₹8000
Cheap online lottery tickets offered
Quick disposal of winnings
Cryptocurrency accepted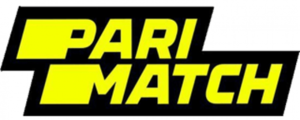 7.
Up to ₹1,05,000 'Welcome Bonus'
Space lotto & instant lotto games available
Great app for playing lottery on mobile
Site available in Hindi
---
Background of the Game
The origins of Satta Matka go all the way back to the early 1950s, right after the India gained its independence from the British Empire. It all started when the textile mills in Mumbai started prospering, which then prompted people to place bets on the opening and closing rates of cotton. Gradually, bookies started their shops near these mills, resulting in Mumbai becoming the hub of the Matka lottery.
The name Satta Matka refers to the traditional structure of the game itself, where numbers from 0-9 were written on a chit and put inside an earthen pitcher (the "matka"). Then one chit would be picked out, and your guess corresponded to the number written on the chit, you would be declared a winner.
Earlier, the game was also known as Ankada Jugar, while big winners were traditionally called the "Matka King".
---
Is Satta Matka Legal?
Online gambling laws in India can be quite complex; however, we feel confident in saying that playing Satta Matka online is legal. However, there are different rules to be aware of in contrast to the game's physical counterpart. For example, instead of chits, three numbers are drawn from a pack of cards.
With online Satta Matka continually increasing in popularity, draws are made every 15 minutes on Lottoland!
---
How to Play Satta Matka Online
To play online Satta Matka, three numbers are picked from 0 to 9. These numbers are then added up, with the total taken as a separate number.
For instance, if you picked 2, 4, and 8, the total would be 14. At this point, the last digit of this outcome is picked, which in this case is 4. Therefore, your first draw is 2,4,8,*4.
Another set of cards are drawn in a similar manner. For instance, if you have picked 3, 4, and 5, the total would be 12. Again, the last digit of the total will be taken as a separate number, which is 2. This makes the second draw to be 3,4,5,*2.
Consequently, the final outcome here would look something like this: 248, 42, 345.
---
Online Satta Matka Terminology
The game of Satta Matka is very simple, and anyone can learn it in a matter of minutes. However, some jargon may be a bit unfamiliar to newcomers. We've listed the most important definitions below.
Satta Matka Online Terms
Single Patti:
Refers to a single-digit number, which could be anywhere between 0 to 9.
Jodi or Pair:
Refers to a double-digit number that could be anywhere between 0 to 99.
Triple Patti:
Refers to a three-digit result, which is also referring to as the betting outcome or result.
Open and Close:
The first betting outcome is called open, and the second one is called close.
Farak:
Farak refers to the difference between open and close digits. For instance, if the two digits' outcome is 48, then the Farak would be 4-8 = 4.
Berji:
Berji refers to the last digit of the outcome of two different numbers. For instance, the Berji of 67 would be 3, because when the two digits (6 and 7) are added, they add up to a total 13. The last digit of 13 is 3 – hence, the Berji is 3.
---
Satta Matka Tips
It is important to remember that Satta Matka is a game of chance, with no surefire strategy that can guarantee a win every single time you play. However, by following these simple tips and tricks, you can improve your chances of winning:
Do your research: Understand the rules well and know the odds before playing. This will help you make better decisions and improve your chances of success.
Bet small: While starting out, it is important that you don't blow extravagant sums on a Satta Matka bet. Start with small wagers. If you make some gains, then you could increase your bet amount.
Play with a group: Joining forces with other players will increase your chances of winning. By teaming up, you also ensure that if you lose, then the losses will be shared as well.
Avoid selecting numbers that are in sequence: This is because it is very unlikely that all the numbers in a sequence will be drawn together.
Stay disciplined: Set a budget for yourself and stick to it. Don't chase your losses, and don't bet more than you can afford to lose.
---
Satta Matka Fees
Satta Matka has a unique fee structure that's unlike any other lottery games.
As the game is based on luck, there's no obvious advantage towards either the player or the bookie. That's why bookies take a 5% cut of every rupee wagered to ensure they make a profit.
To find out about how payouts work, continue reading the following section of this guide.
---
Satta Matka Odds/Payouts
The payout structure of Satta Matka varies wildly from 9/1 to 999/1, though you do have the option to choose what odds you prefer.
999/1 obviously has the highest odds, while 9/1 has the lowest. These do provide an incredible opportunity to win big; however, there is a flipside to betting enormous sums, so always be cautious with your bets.
To help you understand better, we have shown how payouts work per ₹10 bet in the table below:
| | | |
| --- | --- | --- |
| Bet | Odds | Payout (Per ₹10) |
| Single Patti | 6:1000 | ₹1000 |
| Jodi/Pair | 1:100 | ₹900 |
| Triple Patti | 1:1000 | ₹6000 |
---
Satta Matka Mobile App
There are currently no mobile apps for the game itself, but sites such as 10CRIC, 1xBet and Parimatch allow you to play Satta Matka on the go through their own app or via their mobile site, the latter of which can be accessed through your device's browser.
The same goes for Lotto247, Jackpot.com and LottoSmile, whose platforms have been optimised for both smartphones and tablets.
Without the need for high-end graphics, the game operates very smoothly through various Indian mobile lottery apps as well.
---
Satta Matka Alternatives
There are many thrilling alternatives to Satta Matka. If you wish to try them out, here are our top recommendations:
1. Teen Patti
We'll start off with Teen Patti, one of the most popular card games in India. Played with a standard deck of 52 cards and 2-8 participants, the aim is to win the pot, i.e. the sum of all the bets made by the players during the course of the game.
The dealer starts by handing out three cards face down to each player. The player to the left of the dealer then starts the betting, which continues clockwise around the table until everyone has either folded or called. If all but one player has folded, then that player wins the entire pot without having to show their cards. If there are two or more players remaining after the betting is complete, then they need to show their cards, with whoever holds the best hand going on to win the entire pot.
2. Andar Bahar
Also played with a regular deck of 52 cards, Andar Bahar begins with the dealer handing out cards alternately to the player to their left and themselves until both are holding 13 cards. These are the Andar (inner) cards.
The dealer then looks at their own Andar cards and picks one, which becomes the Bahar (outer) card. This latter is then placed face-up next to the starter card.
The aim of the game is to correctly guess which card will appear next after the dealer places one card in the middle of the table. If you think the next card will be higher than the starter card, you say 'Andar'. If you think the next card will be lower than the starter card, say 'Bahar'. If you are correct, you win the round and take the pot. If you are wrong, the other player wins instead.
3. Jhandi Munda
Jhandi Munda is a popular dice game where the aim is to score points by matching the numbers rolled with the numbers on the playing board. The player who scores the most points at the end of the game wins.
To play Jhandi Munda, you will need a set of six dice, a playing board, and a score sheet. The playing board has a series of numbered squares, each representing a different number of points that can be scored. The score sheet is used to keep track of the points earned by each player.
To begin the game, all six dice are rolled. The player then looks at the numbers on the playing board to check if they match with the numbers they have rolled. If a player rolls a number that is not on the playing board, they do not score any points.
Once all six dice have been rolled, the player can choose to either keep their score for that turn or try to improve it by re-rolling some or all of the dice. If a player chooses to re-roll, they can only re-roll one die at a time.
The game continues until all players have had their turn. Whoever achieves the highest score at the end of the game wins!
4. Jhatka Matka
The game of Satta Matka at Lottoland is referred to as Jhatka Matka. Despite the difference in name, everything more or less remains the same. An notable feature here is that there are 15 minutes between each draw and the next, as opposed to 60. As a result, you can bet more frequently, increasing your chances of success.
Other reasons that make Lottoland such a great place to play Satta Matka include:
The opportunity to win almost 9 times your stake if you play Single Ank (Rs 90 as opposed to Rs 10, for instance).
Popular betting options like Jodi and Panna are available.
Getting your winnings instantly paid out in your e-wallet account, a payment method which is accepted by the site.
In addition, the use of a Random Number Generator (RNG) ensures that outcomes are totally random and not biased towards the operator.
---
Conclusion
With great odds and fairly simple rules, Satta Matka can be a very exciting and entertaining game. All you've got to do is create an account on any of the online casinos and lottery sites we mentioned above, deposit a sum, and start playing!
If you enjoyed reading this, we recommend our article on the biggest lottery winners in India.
---
Satta Matka Online FAQs
Yes, Satta Matka is a completely legit and safe game. However, make sure that you only play the game on reputed online casinos and lottery sites who have valid licences issued by trustworthy authorities, such as the MGA and Curaçao eGaming.
2. How easy is it to win Satta Matka?
Although the game is solely based on luck, the payouts tend to be pretty good. The odds range from 9/1 to 999/1, allowing potentially sizeable winnings even from betting a small amount.
3. What are some of the best sites to play Satta Matka?
There are numerous reputed websites that offer Satta Matka to India players. Lottoland, LottoSmile, Lotto247, 10CRIC, and Parimatch are some of the best ones.