Are you an Indian player interested in learning the basics of online poker? Our complete guide will list the top online poker sites and fill you in on all there is to know about this exciting game.
---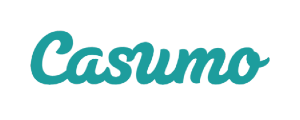 1.
Claim ₹2,000 and 1 Rupee for luck!
Has fast withdrawals
Good live poker selection
Has a mobile app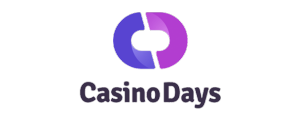 2.
100% bonus up to ₹100,000
Wide range of poker games
Supports UPI and Paytm
24/7 support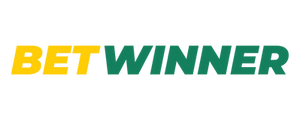 3.
Wide range of poker games
HD live casino games
60+ languages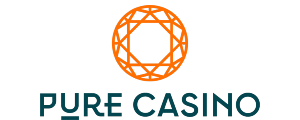 4.
Welcome bonus of up to ₹90,000
Live casino free bets up to ₹1,500
Supports crypto
Live casino cashback bonus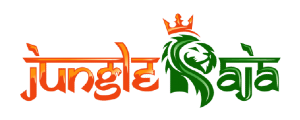 5.
Free ₹500 no deposit bonus
Demo poker available
Weekly tournaments
24 hours cashout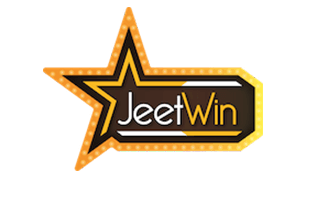 6.
Signup bonus of up to ₹10,000
Has a VIP program
Hosts regular tournaments
900+ games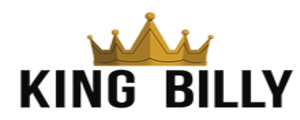 7.
1BTC + 200 free spins welcome bonus
Has live poker
Generous signup bonus
Many top awards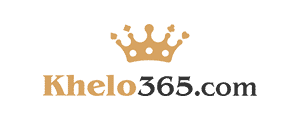 8.
Free poker app
Hosts several tournaments
Low minimum deposit
---
What Is Poker?
A complex game that requires deep thinking and skill, poker involves players being dealt a number of cards with which they must strategise in order to end up with the best hand and win. By the end of this article, you'll have learned all the rules and the best strategies to use, so keep reading for more!
---
Is Online Poker Legal in India?
In states like Goa, Karnataka, Sikkim, Kerala, West Bengal and Nagaland, poker is legal, and you can even join poker rooms to play tournaments. One of the reasons poker is allowed in these states is because it requires a certain level of skill to play, and is therefore not thought of on the same lines as those games which depend purely on luck.
On the other hand, other states in India such as Maharashtra, Gujarat, Assam, Odisha, Andhra Pradesh, Telangana and Tamil Nandu have completely banned poker, as it is still viewed as a gambling activity in these regions and therefore illegal.
In short, before you opt into a poker game, always check beforehand whether your state in India allows it.
---
Most Popular Online Poker Games
Poker is a popular casino game in India that enjoys a rich history. It started many years ago, and it continues to evolve into more exciting versions. Today, there are more than 20 poker variations that you can play online. However, some versions are more popular than others, and it is these we have focused on below.
Texas Hold 'em
Texas Hold 'em is hands down the most popular poker variant around, with the legendary poker player Doyle Brunson dubbing it "The Cadillac of Poker." Due to it being in such high demand, you'll find this game at almost all top online Indian casinos.
The dealer begins by dealing two cards to each player and placing five community cards which you can use to come up with the best hand. You can either end up as the last man standing when all other players fold or have the best hand at the showdown to win.
Omaha Hi
Omaha Hi is the second most popular poker game – partly because it resembles Texas Hold 'em, with the only difference being that players get four hole (private) cards instead of two at the start. The dealer will then lay down five community cards that players can use to play the best hand.
Even though most players enjoy playing Omaha Hi, only a few know what the "Hi" means: the highest-ranking hand that wins the pot prize at the showdown.
5-Card Draw
By now, you should have picked up that the objective of any poker game is to have the best hand, with the only thing different about 5-Card Draw being the gameplay.
In 5-Card Draw, each player is given five cards. Players can discard any cards they wish, but instead of picking from a pile of community cards, they request new ones from the dealer. Any player who will be left in that round proceeds to the showdown and the winner is determined.
The simple twist of 5-Card Draw makes the game more exciting, as it's all up to you to build your hand.
7-Card Stud
Before new poker games like Texas Hold 'em took over, Stud Poker was considered the ultimate classic back in the day. That's why its style of play is slightly different. There are no hole cards or community cards in 7-Card Stud; instead, players are dealt individual cards.
Players are first given three cards—2 face-down and 1 face-up. As play gets underway everyone receives extra cards, with all of them facing up except the seventh card, which faces down. Even though many cards are in play, the player who wins the round is the one with the best five-card hand.
---
How To Play Poker | An Easy Step-By-Step Guide for Beginners
As you've seen, there are many versions of poker, each one played differently. In order to give as generic a set of rules as possible, we've outlined those of Texas Hold 'em below, as it is the most popular version.
1. Join a Poker Room
Before anything else, you need to find a trustworthy online casino with the poker game you want to play. Then, create an account and deposit some funds. After that, browse through the games lobby until you find what you're looking for.
2. Place Bets
Once the game starts, all players are required first to place bets. These can be ante bets, where players contribute equally to the pot, or blinds, where the starting player to the left of the dealer puts in a small amount and the other players put in a larger bet.
3. Start Playing
The dealer gives each player two cards – all face down. After the cards are dealt, players can check (choose not to start betting), bet or call a bet (match another player's wager) or fold if their hand doesn't look promising.
4. The Flop
Once the first betting round is over, the flop follows next. This is when the dealer deals three face-up cards (community cards) for players to plan their next hand. Players will then have another betting round with the new cards.
5. The Turn
The dealer places a fourth face-up card called the turn for players to wager another round.
6. The River
With the game now almost ending, the dealer deals a fifth face-up card called the river. Players still in the game get a last chance to check whether their hands are strong before placing their final bets.
7. A Showdown – Winner Takes the Pot
For the final round, all players reveal their cards for a showdown to see who has the best hand and has won the pot. A kicker (the highest card) becomes the decider if there's a tie.
---
Basic Poker Rules
Learning how to play poker only isn't enough to master the game – you still need to familiarise yourself with its rules and etiquette. Although each variant has its own rules, some apply to most, if not all, poker games.
The dealer will use one standard deck of cards which they will shuffle so that players can't predict what card will be played next.
Poker tables usually have betting limits, so it's good to confirm whether your chosen table fits your budget.
Poker tables also have a maximum number of players, and most of them will allow 10 to 12 players only.
When it's your turn to play, you can either bet, call a bet or fold.
When playing at an online casino with a live dealer, the house usually takes a certain percentage of the pot, which can be anywhere between 3-10%.
The number of cards dealt to the players and whether they'll face up or face down depends on the poker version you're playing.
Lastly, the objective of any poker game is to have the best five-card hand – or being able to bluff that you do.
---
Poker Hand Rankings
What is the best poker hand? Well, cards in poker have different values, which is where your level of skill and ability to strategise comes in. You need to have high-value cards arranged in a certain sequence in order to end up with the best hand and win.
We've listed all the poker hand rankings below, arranged from the strongest sequence to the weakest:
Royal Flush: A K Q J 10 (all belonging to the same suit)
Straight Flush: Q J 10 9 8 (five cards in sequence, all having the same suit)
Four-of-a-kind: Q Q Q Q 5 (four cards of the same value/rank)
Full House: A A A 7 7 (three of a kind and a pair)
Flush: A J 8 5 7 (any five cards with the same suit but not in sequence)
Straight: 10 9 8 7 6 (five cards in sequence but not the same suit)
Three-of-a-kind: Q Q Q 7 6 (three cards of the same value/rank)
Two Pair: J J 9 9 2 (two cards with the same rank and two others as well)
Jacks or Better: Q Q 5 8 2 (pair of either Jacks, Queens, Kings or Aaces)
Pair: 7 7 3 5 8 (two cards of the same value/rank)
---
How To Win Real Money at Poker
You need to do two things to win real money at online poker. One is to play poker with real cash, and the other is to play to win.
The other thing you'll need is a good strategy and game plan to have the highest-ranking hand. We'll talk more about the strategies below, but this is something you'll need to ease into. With poker, it's almost impossible to pull off an overnight success, so you're bound to incur more than a few losses until you get the hang of things.
Want to get some practice in first? Well, the good news is that you can play for free by opting for demo versions of the game, which are available at many casino sites online. If you are a beginner, it's best to start off like this to familiarise yourself with the rules as much as possible. However, you won't be able to win real money here – you can only do so by playing the real thing.
---
Poker Tips and Strategies for Indian Players
As mentioned earlier, poker is a complex game with a whole list of strategies that one can use to win. However, instead of listing all of them, we'll share a few to get you started on the right track. These are mostly for beginners and are simple to use even when you're just starting out.
Familiarise yourself with poker rules and positions
It might seem like a lot, but this is a crucial first step. You need to know the rules of the poker you want to play so that things go smoothly. You should also position yourself somewhere in the middle or close to the end to collect as much info as possible when other players play before you.
Learn poker hand rankings
It's best to have the poker hand rankings at the back of your mind to quickly be able to recognise the value of your hand. During a poker game, decisions are made fast, so you'll need to be on your toes.
Start by playing low-stake games
The pot might not be appealing, but at least you'll start out without risking a fortune. As your skills increase, so can the stakes.
Focus on one table first
Even though playing multiple poker tables at once is possible, start by playing just one. By doing so, you'll be able to concentrate better and take in all the information, and you'll learn and build on your strategy more quickly.
Play when you have the right energy
Poker games, at times, get heated, and emotions such as anger or frustration can quickly come out. To avoid this, try and enter the game with a clear and relaxed mind. Even when you are dealt a bad hand or things aren't going your way, try to maintain your composure.
Only bluff when it's appropriate
Most beginners can't wait to try out bluffing, but many end up overdoing it. Only bluff after you have a calculated move in order to always remain unpredictable.
---
Famous Indian Poker Players
Over the years, there have been extraordinary Indian poker players who have not only mastered the game, but also made a name for themselves nationally and even all over the world.
Here are the top 3 Indian poker players you wouldn't want to try your luck against!
Vivek Rajkumar
Vivek Rajkumar, or 'The Flog', is currently the best poker player in India, with over $8 million in live earnings. He has won more money than any other Indian poker player and was the winner of the 2008 World Poker Tour (WPT) Borgata Poker Open in Nevada.
Nipun Java
Nipun Java has also made a name for himself in the poker world with over $2.8 million in total live earnings. He came in first place at the World Series of Poker Circuit Online Circuit and was third in the Venetian DeepStack Showdown Poker Series in Las Vegas.
Aditya Agarwal
Aditya Agarwal, better known as 'The Intervention', is a top poker player from India. He has ranked well in top tournaments and won the 2019 Match Poker Asian Nations Cup No-Limit Hold'em in Taiwan.
---
Online Poker in India Final Say
We hope that our guide has given all that you need to start playing poker with the right tips and strategies. While there's a lot to wrap your head around, the good thing is that our review isn't going anywhere, and you can always bookmaker it to go through it as many times as you need to. If you have what it takes, try out our top poker sites like Royal Panda and LeoVegas!
---
Online Poker FAQs
1. Can I win at online poker every time?
No. As much as poker is a game of skill, there's also an element of luck when the dealer deals you cards, which puts you at a disadvantage if you're given a bad hand to start off with.
2. Which is the highest poker hand ranking?
The highest poker hand is The Royal Flush, which is structured in a sequence of A K Q J 10, all belonging to the same suit.
3. Is online poker only played against pros?
No, you can play at poker tables with beginners, which will provide a good learning experience with much less pressure.