Consistently ranking among the top online lottery and casino websites, Lottoland has established itself as a trusted website over the years. If you are new to the realm of online lottery companies and want to start using one, read this detailed review of the Lottoland website to know the benefits and drawbacks of the website, offers, payments options, and a lot more.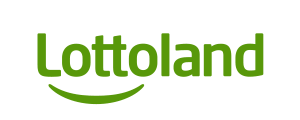 UPI and Net Banking
Incredible Reputation
Available in INR
---
About Lottoland
Lottoland is a lottery betting website based in Gibraltar. Started in April 2013, the company has added several feathers to its cap since then. It won the EGR award for 'Rising Star' and the 'Best Alternative Operator' in 2015 and was featured twice in the list of 1000 Europe's fastest-growing companies published by the Financial Times in 2017 and 2018.
The company caters to customers from across the world and has offices across several cities in four continents. It has been expanding at an exponential rate, and crossed the ten million customers milestone in 2019. The company has a strong revenue model and has paid more than one billion euros to customers as winnings.
---
What It Offers
Lottoland started its business by providing lottery betting offers, scratch cards, and casino games. It has established a strong global presence in these categories over the years. In 2019, it also included sports betting in its range of offerings and now serves as a one-stop destination for all bettors.
Let's take a look at the games it offers:
Casino and Slot Games
Thanks to its global following, the Lottoland website offers casino games that are popular worldwide as well as niche games popular in a specific country, like Andar Bahar in India.
There is not enough space to mention the full list of casino and slot games available on the website, so we have shortlisted the most popular games for you.
Mustang Gold: It is a wild-west themed video slot game offering 25 pay lines and five reels. It has an RTP of 96.53%.
Andar Bahar: It is a widely popular Indian casino game wherein the dealer makes two piles of cards by alternately placing cards from a single deck during the game. Before the game begins, the dealer deals a card face up, and the player has to predict in which of the two piles will a similar card show up. It is a game of luck with a 50% winning probability, and the player wins as soon as the card shows up in the pile which he chose.
Starburst: Featuring as one of the most popular games on the Lottoland website, Starburst is a space-themed slot game with five reels and ten paylines. It has an RTP of 96.1%.
European Roulette: Dating centuries back, this roulette version has 37 pockets, numbering from 0 to 36. It has two types of bets, inside bets and outside bets. Inside bets are made on a single or a small group of numbers, while outside bets are made on a larger group of numbers. Lottoland also provides a list of the last five winning numbers when you are placing your bets. The game has an RTP of 97.3%.
Live Lucky 7: A simple-themed game, Live Lucky 7 on Lottoland allows an unlimited number of players to play on the same table together. The dealer shall open cards one by one, and you have to place bets on whether the next card's value will be above seven or below seven.
Lotteries
Renowned for its lottery range, such as Satta Matka, you can bet on the outcomes of some of the most popular international lotteries with your Lottoland account. Here are the top three popular lotteries offered by Lottoland:
1. Powerball (USA)
One of the biggest lotteries in the United States, the Powerball lottery offers a 1:25 probability of winning.
Regular jackpot: ₹1,295.50 crores
Minimum jackpot: ₹287 crores
Minimum ticket price: ₹300
Lottery draw: 08:30 (IST) on Thursdays and Sundays
Previous record jackpot: ₹10,900 crores
2. Mega Millions
Second in popularity to the Powerball lottery, the Mega Millions lottery offers a 1:24 probability of winning.
Regular jackpot: ₹2,703.50 crores
Minimum jackpot: ₹287 crores
Minimum ticket price: ₹300
Lottery draw: 08:30 (IST) on Thursdays and Sundays
Previous record jackpot: ₹11,200 crores
3. EuroMillions
A popular lottery hosted by several European countries, EuroMillions is by far the most popular lottery in Europe. It offers a 1:23 probability of winning.
Regular jackpot: ₹342.50 crores
Minimum jackpot: ₹139 crores
Minimum ticket price: ₹240
Lottery draw: Approx. 23:00 (IST) on Tuesdays and Fridays
Previous record jackpot: ₹1,555 crores
Sports
Lottoland launched a comprehensive sports betting services in early 2020. It provides betting markets for sports like cricket, tennis, football, basketball, and a lot more. It has also included esports, such as Counter-Strike and FIFA, and virtual sports like virtual motor racing and virtual horse racing to its sportsbook.
---
Benefits and Features of Lottoland
The Lottoland website is famous for its clutter-free and smooth user interface and has several features which make it one of the best lottery websites. Here are the pros and cons of the Lottoland website:
Pros
1000+ lottery and casino games
Guaranteed pay-outs
Option of group lottery betting with lottery syndicate
Accepts INR payments
Free withdrawals
Offers a sleek mobile app
Prompt chat support
Cons
Players bet on results; they cannot buy real tickets
Minimum deposit of ₹300 irrespective of ticket amount
---
Lottoland Offers and Promotions
Like other leading lottery sites, Lottoland has an attractive spread of offers and promotions to draw crowds. Here are some of the most attractive welcome offers provided by Lottoland India:
Lottery deposit bonus: Deposit ₹400 and get an extra ₹100 lottery bonus. Deposit ₹800 and get an extra ₹400 lottery bonus.
Table game bonus: Deposit ₹750 and get an extra ₹400 table game bonus.
 2 Free tickets: Buy a Powerball ticket and get two free Malamaal tickets with it.
50 free spins: Deposit ₹800 and enjoy 50 free Starburst spins.
Bundle discount: Get a EuroMillions ticket and a ₹16 crore scratchcard worth ₹640 for just ₹399.
Sports offer: Place the first sports bet of over ₹400. If you lose, get the money back as a free bet.
In addition, you can regularly check your account for the promotions popping up at the side of your screen to get some exciting offers.
---
Is Lottoland Legal in India?
Before understanding the legality of Lottoland, lets first understand the gambling laws situation in India. According to the Supreme Court of India, gambling is a state subject, and each state should frame its respective gambling and betting laws.
India has 29 states, 13 of which have legalised lottery by state-registered entities. For example, Playwin used to be a state lottery before it closed down. Citizens can freely play the lottery in these 13 states. However, there is no provision relating to online lottery in any state of the country.
In the absence of any clear law to the contrary, lottery is not illegal in India. In addition, Lottoland is a duly registered company outside India and does not sell Indian state lottery tickets. So, it can be well presumed that Lottoland is legal in India.
---
How Lottoland India Works?
Lottoland is not an official lottery operator but provides access to major international lotteries and allows you to bet on the outcome of the official draw. With Lottoland, you do not buy the official lottery tickets. However, the bets are developed with exactly the same prizes as the official lottery thus giving you the same experience as buying real lottery tickets.

How does Lottoland pay its customers?
Even though it does not purchase real lottery tickets on behalf of its customers, Lottoland is fully capable of awarding money to its customers if they win their bet. It pays small payments using income from its business operations.
To pay for other large and jackpot wins, it has taken insurance policies to cover such payments. So, rest assured, your lottery money will be yours to enjoy when you win.
If the prizes are the same, why not buy a real lottery ticket?
The lottery betting option provided by Lottoland gives it the flexibility to offer free bets, special bets, and increased jackpot features, which is not possible with a normal lottery ticket.
---
How to Sign Up at Lottoland India
It is quite easy to set up your account with Lottoland. Here are the steps to sign up on the website:
Step 1: Visit the official Lottoland website.
Step 2: Click on the 'Register' button on the top-right corner of the screen.
Step 3: You will be asked to fill a form with your contact and personal details. Fill the form and click on 'Create a New Account'.
Step 4: You will receive a confirmation link to verify your account. Click on the link for verifying your account.
Step 5: Your Lottoland account is now ready and good to be used. Enjoy!
---
Deposits and Withdrawals
The payment process on Lottoland is designed to provide the utmost security and privacy for users. Being registered in Europe, Lottoland is required to follow some stringent data protection guidelines mentioned in the GDPR (General Data Protection Regulation), or it has to face penalty which might go in the millions.
Deposits
You can fund your Lottoland account using various deposit methods, such as:
The minimum deposit amount is ₹300.
Withdrawals
There is no detailed list of methods regarding withdrawal, and most of the deposit methods are available for withdrawal too. However, payment methods regularly change. Keep a tab on the updated withdrawal methods whenever you make a deposit.
Additionally, always keep your bank transfer details updated as the money is refunded via the bank transfer method if the original deposit method is not available for withdrawal. The minimum withdrawal amount is ₹800. If your account has a balance below the minimum threshold, and you wish to withdraw the balance, kindly contact customer support for help.
---
The Lottoland India App
The Lottoland India mobile app is available to all Android smartphone users for free. Although the app cannot be downloaded directly from the Google Play Store, it can be installed on your phone by downloading a .apk file from the official Lottoland website.
The app is built on a native platform and offers a user-friendly UI that enhances the customer experience. The app offers all the features available on the website and is an excellent choice for players who want to experience lottery betting while on the move.
The company provides a special offer of '4 Cricket Lotto Tickets + 20 Horseshoe Scratchcards for ₹300 (at a 38% discount)' to users for downloading the app. The website has more than 9 million active customers and has paid more than 1 billion euros (over ₹8,000 crores) to its customers worldwide.
Here are the details of the highest prizes won by users of Lottoland India:
Lottoland found its first jackpot winner from India in Shaji Matthew from Kerala. Shaji won ₹3.35 crores in 2020 playing the Atlantis casino game. This is the highest any Indian player has won on Lottoland.
Partho Mondal from Bengal won the second-highest amount from Lottoland. He won approximately ₹52.8 lakhs in the Malamaal Daily lottery.
Here's a global list of the top five players who won the highest prizes from Lottoland in the last five years (arranged in decreasing order):
2021: A man from the USA won the Mega Millions jackpot worth approximately ₹7,000 crores, the third-largest lotto jackpot since 2016.
2021: This year had another surprise with a single ticket from Maryland winning ₹5,000 crores in a Powerball jackpot.
2018: Christina won a EuroJackpot lottery worth ₹700 crores in 2018.
2016: Matthias played the GermanLotto and won over ₹170 crores.
2016: Michael won ₹109 crores while lotto betting on GermanLotto.
---
Lottoland Review Conclusion
The online lottery world has a handful of legitimate and secure lottery companies. Lottoland and Lottosmile are two of them. The company also provides you the option of using a native mobile app that occupies very little storage space while delivering a power-packed performance. If you want to have a smooth and hassle-free experience online, we suggest that you go for Lottoland. With over 1000 games, you will never run out of any playing options!
---
Best Lottoland Alternatives in January 2022

1.
₹70,000 welcome bonus
Offers a wide array of games
Secure and seamless payments
Attractive bonuses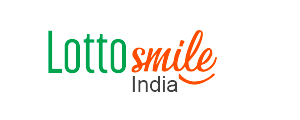 2.
Save up to 25% with multi-draw package
Mobile app available
User-friendly interface
Lucrative VIP program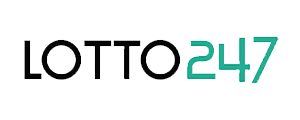 3.
Exciting bonus credits and freebies
Prompt customer support
Offers discounts and cashbacks
Exciting promotions and bonuses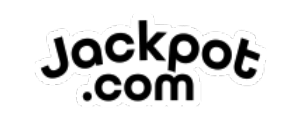 4.
Up to 20% Discount
Multi-lingual interface
24/7 customer support
Provides lottery subscription services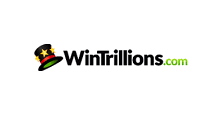 5.
20% discount on Mega Millions lottery
Offers government-licensed lotteries
10+ Jackpots
Wide variety of syndicate games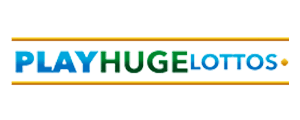 6.
50% first deposit bonus
Provides lottery horoscope
Wide range of payment options
Excellent live chat support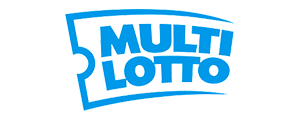 7.
100% Welcome Bonus
Accepts INR
Easy to browse the website
Charges very low fees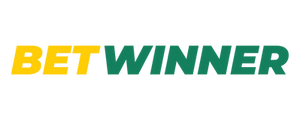 8.
₹8000 deposit bonus
Attractive bonus and promos
Competitively-priced tickets
Offers daily lottery draws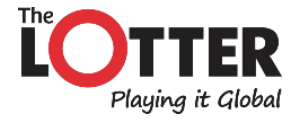 9.
Discounts up to 20% with the VIP Club
Dedicated VIP club
Unified results dashboard
Comprehensive FAQs section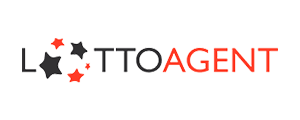 10.
Buy 1 Get 1 Free in the first game
Large syndicates and bundles option
Secure payments
Comprehensive FAQs section
Atractive jackpot options
---
Lottoland India FAQs
1. Is Lottoland genuine?
Lottoland is a duly registered company in Gibraltar. It is registered with the UK Gambling Commission, the Revenue Commissioners in Ireland, and the Gibraltar Gambling Commission. It is a widely renowned name in the online gaming world and is 100% genuine.
2. Is there any tax on Lottoland winnings?
No. You do not have to pay any tax on your winnings from Lottoland. However, you have to research your tax liability towards your government when you deposit the winnings to your bank account.
3. Is there any minimum age limit for online lottery?
Users must be over 18 years of age to be eligible for using Lottoland.
4. Can I set a deposit limit in my Lottoland account?
Many players want a feature to set a maximum deposit limit to keep themselves away from uncontrolled gambling. Lottoland provides the feature of setting a maximum deposit limit for a daily, weekly, or monthly time period.
5. Are there any charges for INR deposits?
Lottoland does not charge any additional fee when you make INR deposits. However, deposits are converted into non-INR currency for processing, and thus a nominal percentage may be charged as forex charges, which are directly debited to your bank account.
---