theLotter is one of the top lottery operators that is getting the attention of a lot of lottery fans from around the world. In this blog, we will review theLotter, look at its pros and cons, lotteries offered by the site, and much more. theLotter has been working in the online lottery business since 2002 and holds a license from Malta Gaming Authority (MGA). The headquarter of the operator is based in Birkirkara, Malta. Till now, the site has paid more than $105 million in prizes to over seven million winners.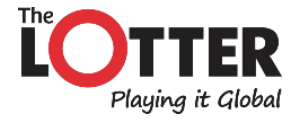 20% Discount
Welcome Offer
Available on Android + iOS
Various Games
128-bit SSL security
Is theLotter a Genuine Website?
Yes, absolutely. The biggest proof of its genuineness is the license from MGA. The authority issues the gambling license only after in-depth scrutiny, and holding a valid license is proof enough that the website is genuine.
However, in practical experience terms, theLotter also has a rating of four stars out of five on Trustpilot, one of the top customer review sites, and has received many positive reviews from customers. theLotter also ensures that all your payments are processed through the safest gateways and uses a 128-SSL bit security layer for protecting your data.
---
Is Online Lottery Legal in India?
The legality of online lottery in India varies for every state. As of now, playing the lottery is deemed legal by 13 states out of 29. However, these laws are restricted to playing physical state lotteries and not online lotteries. The Public Gambling Act, 1867 also doesn't mention anything about purchasing lottery tickets online.
Therefore, playing online lottery games is legal in India only if the lottery operator is located outside the country. Foreign lottery operators don't come under Indian jurisdiction. Hence, players for every state can participate in an online lottery unless the state government comes up with a law that explicitly bans online lottery sites.
---
Most Popular Games on theLotter
theLotter offers more than 45 lotteries that have some of the biggest jackpots in the world. Apart from lotteries, you can also play scratch cards, and raffle draws. Let's have a look at all of these games one by one.
1. the Lotter Lotteries
US Powerball: US Powerball is one the most popular lottery globally and is drawn every Monday, Wednesday, and Saturday. In this lottery, the players have to select five numbers that range from 1 to 69, and one Powerball number that ranges from 1 to 26. If these numbers match the numbers drawn, you win the lottery. In 2016, US Powerball recorded one of the biggest lottery jackpots in the world that had a total value of a whopping $1.58 Billion. The minimum jackpot for the lottery varies from $20 Million to $40 Million.
SuperEnalotto: SuperEnalotto is another top lottery available on theLotter. It is played in a manner similar to Powerball. Here, you have to choose six numbers that range from 1 to 90. The lottery is drawn every Tuesday, Thursday, and Saturday. SuperEnalotto offers a minimum jackpot of €2 million, and the maximum jackpot can go over €150 Million. It is the fifth-largest prize in online lotteries. Apart from jackpots, there are several secondary prizes offered by this lottery.
EuroMillions: EuroMillions is another top lottery from the United Kingdom. To participate in this lottery, the players have to choose a number from 1 to 50 and two lucky star numbers from 1 to 12. The lottery is drawn twice a week, every Tuesday and Friday. The jackpot of EuroMillions begins from €17 million and can go more than €230 million. Additionally, there are 12 secondary prices offered in every EuroMillions draw. It is one of the star lotteries of Europe.
MegaMillions: MegaMillions is an American lottery where players have to select five numbers from 1 to 70 and one Mega Ball number that ranges from 1 to 25. The lottery is drawn every Tuesday and Friday. In 2018, MegaMillions offered a maximum jackpot of $1.537 billion, which is the second-highest jackpot ever offered by a lottery. Last year, MegaMillions again crossed the billion-dollar mark by providing the winning jackpot of $1.05 billion.
2. Scratch cards
If you get bored waiting for your lottery draws, try playing scratch cards on theLotter. Here are some of the top scratch cards that you can play on the site:
Christmas Cashcade: Christmas Cashcade is a winter-themed scratch card that can allow you to win a spectacular prize of $200K. In this game, the player just has to scratch the snowflakes on a 3×3 grid. This will display the hidden cash value of the card. If the three values match, you win the prize. The RTP rate for this game is 50%.
EuroJackpot Scratch: EuroJackpot is a popular lottery that also offers a scratch card game. Here you will have to scratch the card and hope the numbers match the winning numbers written on the top of the card. With EuroJackpot, you get a chance to win €100K. The RTP for this game is about 66.6%.
Powerball Scratch: Powerball Scratch is another popular lottery that offers a scratch card game. The numbers on your scratch card should match the numbers that are drawn. Powerball Scratch offers a winning prize of an incredible $150K. Like the lottery, the Powerball Scratch also gives lots of secondary prizes. The RTP rate for this game is 60%.
3. Raffles
Raffles is another form of lottery, where players usually buy lottery tickets, and a winning ticket is chosen randomly from those tickets. Hence, in the Raffles lottery, there is always a winner. Here are some of the top raffles lottery on theLotter:
Loteria Nacional: Loteria Nacional is a Spanish Raffle in which participants buy a ticket that consists of a five-digit code ranging from 00000-99999. Each of these tickets has 10-duplicates and are shared into10-splits. Around 10 million people can participate in this Raffle. The winning prize varies for every draw and can be €84 million, €105 million, or €140 million. Loteria Nacional is drawn on a monthly basis.
Lotería de Navidad: Lotería de Navidad is also a Spanish Raffle. The Raffle lottery is drawn annually and has a winning prize of mind-boggling €2.4 billion. It is the highest jackpot in this form of lottery. Lotería de Navidad is played similar to Lotería Nacional, where each ticket has 10-duplicates, and the players are paid the winning prize per their share.
Loteria del Nino: Loteria del Nino is another annually drawn Spanish Raffle lottery. Here again, every ticket has a 5-digit code ranging from 00000 and 99999. The tickets are split into 10-shares, and participants receive payouts per their contribution. Loteria del Nino has a prize pool of €700 million.
---
How to Sign Up on theLotter Website?
Here are some simple steps with which you can sign-up on theLotter:
Step 1: Visit the theLotter website.
Step 2: Click on the "Log In/ Sign In" button, which is present at the top-right corner of the screen.
Step 3: Proceed with the sign-In process and complete the registration process by buying your first lottery ticket.
How to Purchase a Lottery Ticket?
Once you have completed the registration process, you can start playing your favourite lotteries.
Step 1: Visit theLotter site and choose an online lottery from 45 plus lottery options available on the site.
Step 2: Click on the lottery of your choice and fill in the information to buy the online lottery ticket.
Step 3: The next step would be to select your numbers. You can choose your numbers manually or auto-select your numbers randomly with Quick Pick selection.
Step 4: Click on "PLAY" to proceed with your order.
Step 5: Make payment and complete the process.
Step 6: Look out for the confirmation email once the order is completed.
---
Payment Options
A lottery site with more payment options makes it easy to participate in the lotteries. Here are the payment options that are available on theLotter and friendly for Indians:
Visa/MasterCard
RuPay
Net Banking
Skrill/Neteller
PaySafe card
---
theLotter Mobile App
theLotter also has a dedicated online lottery mobile app that can be downloaded by Android and iOS users. Playing the lottery on an app is very similar to playing it on the website. However, with mobile applications, you get an enhanced user experience.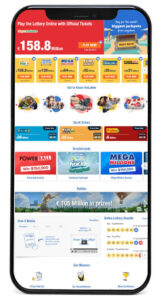 With theLotter app, you can get notifications of the lottery results and instant access to lottery games. You can also customize the notifications and get alters only on your favourite lotteries. Android users can find the link to download the app on the website, and iOS users can download the app from the App Store.
---
How is the Customer Support of theLotter?
The customer support of theLotter is prompt and available 24/7 to assist its players. You can contact customer support via email or live chat. If these options do not work, you can tell the customer support about it through any one of the channels, and theLotter will make a phone call to solve your queries.
---
theLotter Winners
From its inception to now, theLotter has paid more than $105 million to over seven million winning tickets. The winners who participated from the site have won some of the biggest lotteries like US Powerball, EuroMillions, and others.
In 2015, theLotter landed its first winner. The winner was a man from Iraq who won $6.4 Million playing Oregon Megabucks draw. In 2017, a woman from Panama won the Florida Lotto draw and received a jackpot of $30 million. This is the biggest jackpot ever won by a player through theLotter.
There are also several other players that have won $1 Million by playing US MegaMillions and US Powerball. Some also won a prize of €1 Million by playing EuroMillions.
---
theLotter Pros and Cons
HITS ✅

The site is easy to navigate
More than 45 lottery games
Prompt customer service
Offers safest gateways for payment
The app is available for Android and iOS
Allows players to play Bundle and Syndicate lotteries

MISSES ❌

Doesn't offer online casino games
No welcome offers for new players
---
theLotter Review Final Say
theLotter ticks all the right boxes and should be definitely considered as one of the best online lottery sites in India. The site is very easy to use, and the operator does a fine job at enhancing the overall lottery ticket purchase experience. You can also participate in lotteries from your mobile phone by downloading theLotter app.
---
theLotter FAQs
1. How to play theLotter?
It's very simple! Go to theLotter website, get yourself registered, choose the lottery you like, and start playing.
2. Is theLotter a safe site to play the online lottery?
Yes, theLotter opts for best safety practices and protects your data using a 128-SSL bit security layer.
3. Does theLotter accept Indian players?
Yes, Indian players can play the online lottery on theLotter and can play in their national currency.
4. Does theLotter allow Syndicate and Bundle entries?
Yes! You can participate with Syndicate entities if you want to play in groups. Bundle entries allow you to participate individually and with a group. They both are cost-effective ways of participating. Most lotteries allow Syndicate entries; however, you will have to check if the lottery of your choice accepts Bundle entries.
5. Can I win real money by playing the online lottery on theLotter?
Yes, absolutely. In the past, many players that purchased lottery tickets from theLotter has won jackpots and secondary prizes.
---