Comprehensive Online Maharashtra Lottery Guide
A popular form of entertainment in the state, the Maharashtra lottery saw a whopping 1.2 billion tickets tickets sold in 2022. Our below guide has everything you need to know, including the laws surrounding lotteries in the region, how and where to purchase tickets, and more!
---
---
Top Sites Offering the Maharashtra Lottery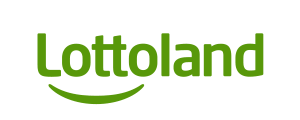 1.
Free Bets 'Welcome Bonus'
Multiple lottery options for Indian users
Live sports betting available
Site available in Hindi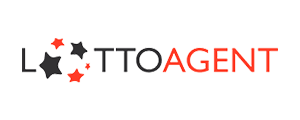 2.
Buy one ticket, get one free for the 1st purchase
Results announced in real time
24x7 Customer support
Instant payment processing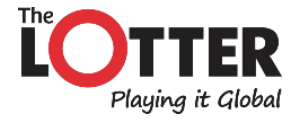 3.
Money back for the 1st ticket purchase
App available for both Android and iOS users
Uses 128-bit SSL security layer for safe payment
Offers tools for responsible gambling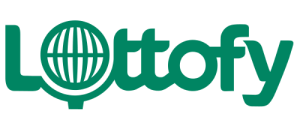 4.
Buy 1 bet and get 2 more free
International lotteries accessible in INR
Offers live casino games & scratch cards
Modern and fresh website look
---
Are Lotteries Legal in Maharashtra?
Maharashtra has been forward-thinking in legalising lotteries, doing so as early as 1969. This was a sensible move that saw an increase in state revenue and illegal operations being curbed.
Maharashtra Lottery Laws
The Lotteries Regulation Act of 1998 presently governs all lottery-related activities in Maharashtra. Casino games, on the other hand, fall under the now-dated Public Gambling Act 1867, except in a few states that have framed their own laws to cater to modern times.
---
Which Is the Best Lottery in Maharashtra?
The Maharashtra government conducts a state lottery popularly known as the Maharashtra Rajya Lottery. Draws take place on all days of the week except on three national holidays. This adds up to 27 weekly draws, four Monthly draws, and six yearly bumper draws.
Details for all these draws can be viewed below:
Weekly Draws
| Day | Lottery Name | Ticket Prize | 1st Rank Prize Money |
| --- | --- | --- | --- |
| Monday | Sagar Lakshmi | ₹50 | ₹7 lakh |
| Tuesday | Padmini | ₹50 | ₹7 lakh |
| Wednesday | Akshay | ₹50 | ₹7 lakh |
| Thursday | Akarshak Puskaraj | ₹50 | ₹7 lakh |
| Friday | Vaibhav Lakshmi | ₹50 | ₹7 lakh |
| Saturday | Maharashtra Lakshmi | ₹50 | ₹7 lakh |
| Sunday | Ganeshlaxmi Vaibhav | ₹10 | ₹10,000 |
Monthly Draws
| Lottery Name | Ticket Prize | 1st Rank Prize Money |
| --- | --- | --- |
| Maharashtra Sahyadri | ₹50 | ₹11 lakh (2 prizes) |
| Maharashtra Ganeshlaxmi | ₹100 | ₹22 lakh |
| Maharashtra Tejaswini | ₹200 | ₹12 lakh |
| Maharashtra Gaurav | ₹50 | ₹35 lakh |
Yearly Bumper Draws
| Lottery Name | Ticket Prize | 1st Rank Prize Money |
| --- | --- | --- |
| Maharashtra Ganapati Bumper | ₹200 | ₹35 lakh (2 prizes) |
| Maharashtra Dasara Bumper | ₹200 | ₹51 lakh |
| Maharashtra Diwali Bumper | ₹200 | ₹1 Crore |
| Maharashtra Natal New Year Bumper | ₹200 | ₹50 lakh |
| Maharashtra Gudi Padwa Bumper | ₹200 | ₹51 lakh |
| Maharashtra Din Bumper | ₹100 | ₹21 lakh (2 prizes) |
---
How To Win the Maharashtra State Lottery
While some online platforms may claim to guarantee a 100% chance of winning the lottery, we strongly advise ignoring whatever they have to say. Lottery outcomes are purely based on luck, and are therefore impossible to predict.
That said, even though the odds may be low (often less than 1%), there are still certain strategies you can try out if you want to improve your chances of success!
Buy multiple tickets:
If the ticket prices are low but the jackpot is substantial, one of the smartest things you can do is to purchase multiple tickets. Doing so not only increases your chances of winning, but also improves the likelihood of securing consolation prizes. However, do be careful to remain within your budget.
Purchase tickets from different outlets:
Previous outcomes from the Maharashtra State Lottery have suggested that winning tickets often come from a diverse range of locations, rather than from a single specific area. If you have decided to buy multiple tickets, try to procure them from different retail outlets to boost your luck.
Form a group or syndicate:
Form a lottery syndicate with willing friends or relatives with whom you can pool money for multiple tickets. If one ticket wins, the prize is shared among all members in your group. This is a cost-effective strategy that has helped quite a few win hefty prizes in the past! Having said that, always be sure that your syndicate is made up of trustworthy individuals to avoid complications down the line.
Go for multi-tiered draws:
Instead of focusing solely on draws with large jackpots, opt for those offering tiered prizes. While the odds of winning the jackpot are slim, these multi-tiered draws often yield a better return on investment by allowing more entrants to win smaller prizes, thus increasing your own chances of winning something, too.
---
Is the Maharashtra Lottery Offered Online?
All draws offered by the Maharashtra Lottery have been developed and designed exclusively by the Government and are only offered in physical form. In addition, tickets are sold exclusively by government agents through authorised vendors.
Therefore, you cannot enter any state draws online. You might encounter several online portals claiming to sell tickets via the web, but we recommend that you steer clear of them as they might land you in trouble with the authorities.
However, international operators such as Lottoland and Lotto247 offer full-scale services in India, giving you the chance to purchase tickets and enter some of the most lucrative online draws in the world!
---
Top Foreign Lotteries Available in Maharashtra
If you'd like to explore what lottery options there are overseas, the good news is that many providers offer their services in India. Take a look at some of our favourites below.
Powerball
Undoubtedly one of the most popular international lotteries, the US Powerball requires you to choose six numbers when entering a draw. Five of these numbers must range from 1 to 69, and the other from 1 to 26.
The starting price of Powerball lottery is just $2, and the jackpot starts from a whopping $40 million. The biggest Powerball lottery jackpot was of $1.586 billion, shared by three winners in the USA.
Draws are held three times a week: on Mondays, Wednesdays, and Saturdays.
EuroMillions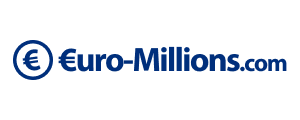 EuroMillions was jointly launched by three different European countries: France, Spain, and the United Kingdom.
When entering this draw, you need to select five main numbers between 1 to 50, along with two 'Lucky Star' numbers ranging from 1 to 12. The cost of the ticket is € 2.50 per line, while the minimum jackpot prize is set at € 17 million.
The biggest EuroMillions jackpot so far, of €230 million, was won by a British player in 2022. Draws take place every Tuesday and Friday night.
Emirates Draw
Based in the UAE, Emirates Draw is a lottery backed by a socially responsible concept. In a nutshell, a portion of each ticket sale contributes to the Coral Reef Programme in an effort to help preserve the environment along the country's coastline and nearby areas.
This lottery currently offers three different draws:
EASY6: Pick six numbers from 1 to 39 for a chance to win a jackpot of AED 1,50,00,000 (about 33 crores). Tickets cost AED 15 (around ₹330), while the weekly draw results are announced every Friday evening.
FAST5: Here, you need to select five numbers from 1 to 42 to win a monthly jackpot of AED 25,000 for 25 years (equivalent to ₹5,50,000 per month). Tickets are AED 25 (approximately ₹550), with weekly results announced on Saturdays.
MEGA7: Select seven numbers from 1 to 37 for a chance to claim a jackpot prize of AED 100 million (about ₹220 crores). Tickets are AED 50 (roughly ₹1100), and results are declared in a weekly draw every Sunday evening.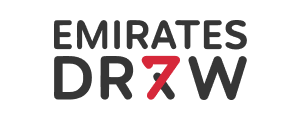 Big Ticket UAE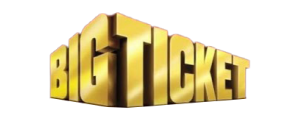 Big Ticket is one of the largest and longest running lotteries in the UAE. Apart from cash prizes, you also stand to win luxury cars! Currently, the following two draws are available:
Guaranteed Cash Draw: The jackpot offered here is a sizeable AED 20 million (roughly ₹44 crores), while tickets are priced at AED 500 (about ₹11,000). The draw is held monthly, with results announced on the 3rd of each month.
Dream Car: Tickets for this draw cost AED 150 (approximately ₹3,300). The jackpot prize is a luxury vehicle, such as a BMW or Jeep!
---
How to Enter an Online Lottery From Maharashtra
Although you are only legally permitted to buy physical tickets for the Maharashtra State Lottery, the Lotteries Regulation Act of 1988 does not prohibit the purchase of online tickets for lotteries based overseas.
At the beginning of this article, we've recommended various websites where you can enter these foreign draws. Here's a quick guide on how to get started:
Select your preferred site.
Complete the sign-up process by filling in the registration form. Keep track of your username and password.
Validate your account.
Select the lottery you'd like to enter.
Pick your lottery numbers manually or use the "Quick Pick" feature for a random selection.
Complete your payment and wait for the results to be announced!
---
How to Buy Maharashtra Lottery Tickets Online
Now that you know the basics of playing the Maharashtra lottery, we've included some general steps below on how to purchase tickets. Note that these may vary slightly across different sites.
Step 1: Visit the official website of your chosen online lottery.
Step 2: Sign up and create and account (you might be asked to fill in your personal details and verify your identity). Complete all formalities at the beginning to avoid any processing delays later on.
Step 3: Deposit money into your account.
Step 4: Browse through the list of online lotteries available.
Step 5: Click on the lottery and select the number combination.
Step 6: Confirm the combination, and purchase your lottery ticket by proceeding with the payment.
---
Pro Tips: Top Things to Keep in Mind While Selecting Lottery Websites
When choosing a lottery website, there are a few important factors to look out for if you want to have a safe and enjoyable experience. We've listed the most important right here.
Authenticity:
Here, of course, we are referring to the operator's legitimacy. Unfortunately, the internet is rife with fraudulent sites whose only intent is to scam people out of their money. To ensure you're dealing with a reputable company, use platforms like Zoominfo to conduct a thorough background check. Additionally, check out online reviews from third-party sources to see what other players are saying.
Variety of available draws:
Always opt for sites that have a diverse collection of online lotteries spread across different geographic regions. This will give you a broader range of choice and help you compare and contrast which draws most suit yourself and your budget.
Mobile compatibility:
If you use your smartphone or tablet for most of your activities online, make sure that the user interface of your chosen site functions smoothly on smaller screens to avoid any hassle later on.
Customer Service:
Check that your chosen lottery site offers efficient and friendly customer service, available via email and live chat (phone support would be a bonus). Having multiple channels of communication indicates the site's commitment to providing a smooth experience for its users.
---
Have There Been Any Big Lottery Winners From Maharashtra?
The Maharashtra State lottery has seen a lucky few win fantastic prizes! Below, we've assembled a list of some of the most remarkable winners in the state's recent history.
| Lottery Name | Year | Winners | Prize amount (in Rs) |
| --- | --- | --- | --- |
| Lotto | 2008 | Ashok & Kriti Patel | 7.87 crores |
| Dear Lotteries Baisakhi Bumper | 2021 | Rajkant Patil | 5 crores |
| Playwin Lotto | 2014 | Manisha Thakur and Pravin Vuturkuri | 3.48 crores each |
| Playwin Thunder Ball | 2017 | Akshit Kumar Jain | 2.83 crores |
| Rajshree Lottery | 2023 | Sachin Kulkarni | 1.25 crores |
---
Maharashtra State Lottery Results
To view the official lottery results, go to the official Maharashtra State Lottery site and click on the second tab in the main menu for the most recent outcomes. Daily newspapers also publish these lottery results for your convenience.
How Can I Claim My Prize?
Cash prizes up to ₹10,000 can be directly claimed from the retail agent from whom the ticket was purchased. Amounts over ₹10,000 must be claimed from the office of Deputy Director of Maharashtra State Lottery located at Vashi, Navi Mumbai. Please keep in mind that the claim along with the original ticket must be made within 90 days of the draw date.
---
Online Maharashtra Lottery Review Final Say
Feeling lucky? Then why not give the Maharashtra State Lottery a shot? Grab your tickets from any authorised retailer near you and keep your fingers crossed!
To enter foreign lotteries based overseas, check out our top picks here.
Always remember to bet responsibly and within your budget!
---
Maharashtra Lottery FAQs
1. Where can I find today's results for the Maharashtra Lottery?
To view the latest outcomes, head over to the lottery's official website. Select local newspapers also publish the most recent results.
2. Which are the best sites for offshore, foreign lotteries?
Our favourites would have to be Lottoland, Lotto Agent, and TheLotter.
3. Can I buy Maharashtra lottery tickets online?
Unfortunately, no. Maharashtra lottery tickets are only sold in the physical form via the government through a network of authorised agents.
4. Is there any age limit for buying lottery tickets in Maharashtra?
The minimum age is 18 years old. Any individual below that age caught purchasing lottery tickets will be penalised as per the law.
5. Are lottery winnings taxable?
Cash prizes exceeding ₹10,000 are subject to taxation under the Income Tax Act of 1961. The current applicable tax rate is 31.2%, which includes surcharge and cess. However, we still recommend consulting a tax advisor get the full picture about the exact taxability of your winnings.
6. What documents do I need to claim my winnings?
The three most important documents needed to claim your prize are Claim Form A, Bond, and your bank details.
---
Other Lottery Articles