Expert Guide to Online Lottery India
What's the best online lottery India has to offer? If you're totally new to all of this and are not sure where to start, then our complete online lottery guide has everything you need to know. Here we'll list the top online lotteries in India as well as give you all the most important details!
---
Top Online Lottery Sites in India in September 2023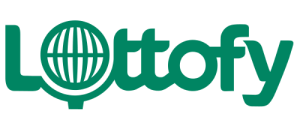 1.
Buy 1 bet and get 2 more free
International lotteries accessible in INR
Offers live casino games & scratch cards
Modern and fresh website look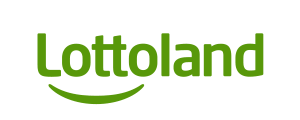 2.
Free Bets 'Welcome Bonus'
Multiple lottery options for Indian players
Live sports betting available
Hindi version of the website available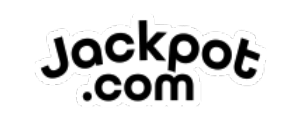 3.
Offers the world's top lotteries in one place
Secure and safe site
Play via mobile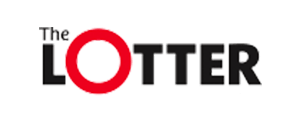 4.
20% welcome offer available
Over 50 lottery games
Has a dedicated app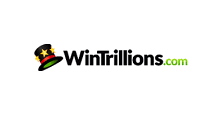 5.
Powerball and Mega Millions available
Has a loyalty program
Diverse payment options
---
What Is an Online Lottery?
Lottery games aren't a new concept in India, with some states even running their own. However, some haven't yet wrapped their heads around playing lotteries online. Just as you'd purchase a lottery ticket from a vendor by the roadside, you can now buy a lottery ticket from the comfort of your own home through the top online lottery sites.
Because of this, some lotteries have attracted a huge audience, boosting their prizes to outstanding amounts. On the other hand, others will take advantage of lottery popularity and try to scam customers, so beware. And, although lottery gaming is classified as gambling, it works differently from casino games, as you'll see below.
---
Is Online Lottery Legal in India?
Depending on the state you are in, playing lotteries can be legal or illegal. For instance, states like Goa, Punjab, West Bengal, Maharashtra and Sikkim allow lotteries. However, regarding online lotteries, India's Public Gambling Act of 1867 doesn't have a specific law prohibiting or legalising them.
To sum it up, Indian laws leave online lottery gaming in a grey area. As such, you can sign up to offshore sites which aren't based in the country and don't fall under India's jurisdiction. If you're wondering where you can find such sites, you're in luck as we've listed the best above!
---
Indian State Lotteries
Currently, 13 out of 29 Indian states allow lotteries – below are some of the top government lotteries in India you can play.
1. Kerala Lottery
The Kerala Lottery was the first of its kind in India and has been operated by the Government of Kerala since 1967. It has six different draws per week, plus one on the last Sunday of every month, all taking place at 3:00 pm (IST). Ticket costs range between ₹30 and ₹100, with the first prize going up to ₹65 million.
2. Maharashtra Lottery
Like other state-run lotteries, the Maharashtra government lottery follows the Kerala gaming model. The lottery runs draws every weekday, with ticket prices ranging from ₹30 to ₹50. Draws are conducted daily at 4 pm (IST), and the first prize can be as high as 7 lakhs.
3. Nagaland Lottery
The Nagaland Lottery is popular in India, with draws held daily. Prizes can range from as low as ₹120 to a whooping ₹2,600,000. As for the tickets, you can buy one for only ₹6. Each day's lottery has a different name, which makes it even more exciting. For instance, Monday's and Tuesday's lotteries are called Dear Flamingo and Dear Parrot, respectively.
4. Sikkim Lottery
The Sikkim Lottery is among the oldest lottery games in India, operating since 1978. It includes several options such as the Dear 100s, which runs weekly, and the Dear 20s and Dear 50s, which are drawn bi-weekly. The ticket prices vary between ₹50 and ₹100, while the first prize ranges from 9 lakhs and 19 lakhs, depending on the lottery option.
5. Mizoram Lottery
The Mizoram Lottery has three levels: the Rajshree Weekly, Monthly, and Yearly Series. Its Weekly lottery conducts five draws, running every day except on Tuesdays and Fridays, between 5 pm and 8 pm IST. You can get the tickets for between ₹10 and ₹250, depending on the Series you play. When playing the lottery, the lowest cash prize you can get is ₹8,000.
---
Popular International Online Lotteries in India
While state lotteries can win you several lakhs at most, international online lottery sites will make you a crorepati! That's right – since they are such a hit within the gaming world, many people buy their tickets globally, making their draws way bigger than government-run lotteries. Here are some of the popular international online lotteries whose jackpots will leave your mouth wide open.
1. Powerball US
Credited as the biggest lottery jackpot, Powerball is among the most popular lotteries in the US. Its gameplay is easy – you only need to pick five numbers from 1 to 69 and a unique 'Powerball' from 1 to 26. The lottery broke headlines after having the largest prize ever of $1.586 billion (approx. 12,600 crores).
2. Mega Millions
Mega Millions is yet another online lottery game that brings a lot of excitement from its big draws. We're talking about a first prize win of as high as $1.2 million (approx. 9.5 crores). With Mega Millions, you get to choose your five numbers between 1 and 70 and a 'Golden Ball' number between 1 and 25.
3. EuroMillions
EuroMillions started in Europe, but thanks to online lottery sites, it's now available even in India. And although its jackpot is a bit smaller than its American counterparts, going up to €250 million (approx. 2,000 crores), it's famous for having numerous winners. Here, you select five numbers between 1 and 50 and two 'Lucky Star' numbers from 1 to 12.
4. Euro Jackpots
Euro Jackpots is among the smallest international major lottery draws with a capped amount of €90 million (approx. 720 crores). You can join the fun by choosing five numbers from 1 to 50 and two others between 1 and 12. One unique feature about this lottery is that any extra cash added after the game reaches the €90 million cap is distributed to the second, third, and even fourth prize pots.
5. El Gordo
Hailing from Spain, the El Gordo lottery is known for having a giant prize pool that is usually split among thousands of people. The main El Gordo lottery draw happens every Christmas season, on December 22nd, and is televised all over Spain. As for the gameplay, you purchase a ticket with the numbers printed on it instead of choosing random numbers like you would for other lotteries.
---
What to Consider When Choosing an Online Lottery
Though there are numerous lottery sites to play from, not all offer the same experience. That's why it's essential to keep these factors in mind when choosing a lottery site:
1. First Prize and Other Rewards
Usually, you can hit an online lottery jackpot by matching the numbers on your ticket with those on the draws. But apart from that, you'll want to go for a game with extra secondary rewards to boost your winning chances. These rewards can be in the form of a ticket price return to thousands of rupees!
2. Draw Numbers
Every lottery has its pattern of running its draws where they select the numbers that make up the jackpot. Most lotteries draw between 5 and 6 balls, but some bigger ones can have up to 9 draws. While this doesn't affect the odds of winning, it's still worth considering when you have some lucky numbers in mind.
3. Number of Players and Prize Pot
A lottery's prize pot usually varies depending on the number of players involved and the tickets they purchase. Using Powerball – one of the most popular lotteries in the world – as an example, players buy hundreds of millions of tickets monthly. That makes its jackpot higher than most other lotteries.
---
How to Buy a Lottery Ticket in India
Since players in India can't purchase state lottery tickets from an online site, you'll have to get them from street vendors. The only other way to participate in lotteries is by buying your ticket from online lottery sites that are based offshore, and you can follow these simple steps:
Choose one of the online lottery sites recommended above.
Sign up to create an account.
Go to the banking section and select a deposit method.
Buy your online lottery ticket and wait for the draw to announce the results.
---
How to Play Lottery Online in India
Though different websites might have different gameplay options, this is how you generally play a lotto online.
Select the lottery you want to join at your preferred lottery site.
Choose your lucky numbers or use the Quick-Pick feature that allows the site to pick the numbers for you.
Enter the draw you wish to join or enter several draws in advance.
Add your tickets to a cart and finalise your purchase.
Wait for the draw to take place and check for the results.
---
Types of Online Lottery
What most players don't know is that besides your regular individual lottery tickets, there are two more types of lotteries you can choose. They include Syndicate and Bundle lotteries, and below is what you need to know about them.
With this lottery type, a group of players, maybe family or friends, buy their tickets through a joint account. If you hit the jackpot, the syndicate will divide the prize money among the individuals owning the account in proportion to their contributions. Some syndicates can allow as many as 50 to 70 players to participate, so they can collectively buy several tickets and increase their winning odds.
To keep it simple, you can think of a lottery bundle as a bigger block made of several syndicates. The good thing about a bundle is that you can even play with a group or as an individual. If your ticket wins, you get to keep the prize to yourself, and should the syndicate entry also turn in your favour, you get part of those wins. Essentially, it's a win-win situation.
---
Payment Methods for Online Lottery India
When choosing an online lottery, you should opt for one that accepts the best payment methods available to make life easier. Some of the popular and secure payment options to look out for include:
Credit/Debit cards: Almost all top Indian lottery sites offer major credit and debit card payment options, including Visa, Mastercard, RuPay and American Express. These are famous for providing bank-level security as well as ease of use.
E-wallets: Another popular banking option is using e-wallets like Skrill, NETELLER, and Google Pay. Transactions via these methods are considerably faster than card payments, with deposits being instant.
Crypto: Yes, lottery gaming using cryptocurrencies like Bitcoin, Ethereum, and TRON is legal in India. Their processing time is the fastest among all payment options, with the fees considerably low.
Bank transfer: Some websites integrate their options with the largest Indian banks, such as the Bank of India, Punjab National Bank, and Canara Bank, to offer bank transfers. This is the most secure payment method but it comes with higher fees and a lengthy process.
---
Can I Enter a Free Online Lottery in India?
The short answer is yes. While most international lotteries require players to pay to participate, you can still play the lottery for free by using their welcome bonuses. These come in the form of free tickets to a specific game. Lottery sites can offer the bonus just for joining the platform or as an extra entry when you make your first purchase
---
Biggest Lottery Winners in India
Over the years, there have been Indian entrants who have struck gold with lotteries. While some opted to remain anonymous after hitting international lottery jackpots, some made it public. Here are some of the biggest lottery winners:
Sandeep Singh – The youngest lottery winner in India who won $30.5 million playing Mega Millions at only 22 years.
Balraj Awasthi – Hit the jackpot at Lotto 6/49 in February 2017 and won $12.8 million.
Pragnesh Peter Saija – Won about $7 million in the Daily Grand Lottery in 2017.
---
Top Online Lottery Apps
Certain sites have mobile online lottery apps that can enhance your overall gaming experience, ensuring that you won't be missing out on anything available on the desktop version. Here are the top online lottery apps out there:
1. Lottoland
You can download the Lottoland app to any Android device. It's super user-friendly, and offers various lotteries, including Powerball, Mega Millions, and EuroMillions. You'll also get several bonuses which boost your overall experience.
2. Lotto 247
With Lotto247, downloadable apps are available for both Android and iOS via links on the official site. The app offers a clearly designed layout and top international lotteries, just like Lottoland.
3. TheLotter
TheLotter app for Android, iOS, and iPad devices allows players to access the most popular lotteries and view dates and prize structures. Apart from these conveniences, you can customise the way you recieve results and notifications for jackpot draws.
4. Multilotto
Multilotto offers over 30 international lotteries that you can enter and buy tickets using a decent range of payment methods, including Skrill, NETELLER, UPI, and AstroPay. The app supports Android and iOS operating systems making it easily accessible to players.
---
Tips & Strategies for Lottery Indian Players
Although online lotteries are 100% based on luck, there are certain tips and tricks that can help manage your bankroll and boost your chances of winning. We've listed a few of these insights below:
1. Choose the Right Lottery
When choosing which lotteries to enter, you can go for big games like Powerball and Mega Millions that offer big rewards but lower winning odds due to the vast amount of people taking part. Otherwise, you can enter lotteries with fewer entrants, which will result in lower potential prizes but higher chances of winning.
2. Enter Syndicates
Everybody knows that the more lottery tickets you purchase, the higher your winning potential. That's why getting your tickets as a group is recommended. Syndicates allow players to purchase more tickets for lower prices. Even though you'll receive the prize for winning as per your contribution, at least you're more likely to succeed than as an individual entrant.
3. Select your Numbers Carefully
Most players choose numbers based on important days like anniversaries, birthdays, and holidays. The downside of doing this is that you limit your options to the 31 calendar numbers, so you're missing out on several other possibilities. Increasing your range of lucky numbers maximises your odds of winning.
---
Pros and Cons
Just like any other gambling game will have its pros and cons, so do online lotteries. Here they are at a glance:
Pros✅

Tickets easy and convenient to purchase
Large prize pools
Quick-Pick feature
Online notifications for lottery draws

Cons❌

Some sites are scams
Individual entries can be expensive
---
Online Lottery In India Review Final Say
Now that you've learned more about online lotteries in India, feel free to go ahead and choose any of our recommended sites above to get started. Most accept rupees and numerous payment methods too, adding to their overall convenience and ease of use. With our useful strategies and Lady Luck on your side, you might just turn your life around!
---
Online Lottery India FAQs
1. Are online lotteries legal in India?
Yes, they are legal as long as you sign up to an offshore site. You'll find some of the best international lottery sites on our list above.
2. What are the best lotteries in India?
Some of the best online lotteries are Lottoland, Lotto Agent, Lotto 247, TheLotter, and Multilotto. Also, PlayHugeLottos and Lottoworld have a lot to offer.
3. How can I enter a lottery?
All you have to do is create an account, deposit your preferred amount of funds, and purchase a ticket (or tickets).
4. Are there free online lotteries?
While there aren't hardly any lottery sites that offer free play as such, there a small handful that offer Free Lottery Tickets.