Lotteries have always been a popular form of entertainment, with millions of people trying their luck every day. Indians are no different in this regard, with a lucky few having managed to land some truly jaw dropping prizes. In this article, we take a look at the biggest lottery winners in India, and recommend the very best online draws available in the country!
---
Best Sites for Lottery in India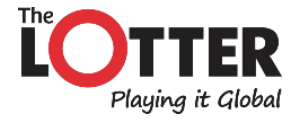 1.
Dedicated lottery site
Lotteries with massive prizes
Android and iOS Mobile app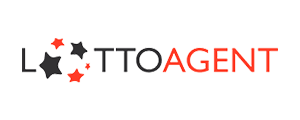 2.
$ 1,500 + 200 free spins!
Features best national global lotteries
Site accessible in Hindi and English
Licensed and secure site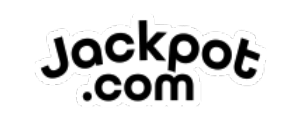 3.
Powerball & Mega Millions lotteries available
Bigger rewards on lottery tickets
Easy to access on mobile phones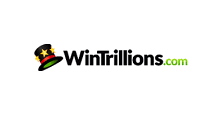 4.
100% deposit bonus up to $200
Hot jackpot lotteries
Visually appealing website
Lottery team concept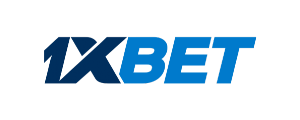 5.
100% first deposit bonus up to ₹20,000
Dedicated section of 1xLotto
iOS and Android mobile app
Popular and reliable site in India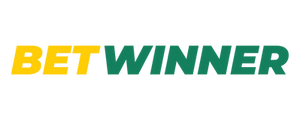 6.
Up to 1,27,000 INR + 150 FS!
Good range of Lotto games
Accepts INR payments
Casino & sports betting available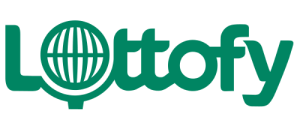 7.
Buy 1 bet and get 2 more free
International lotteries accessible in INR
Offers live casino games & scratch cards
Modern and fresh website look
---
7 Biggest Lottery Winners in India
Many state governments host their own State Lotteries in India, with multiple people having won lakhs of rupees in the past – some even caught a big break by fetching crores of rupees!
Here is a list of the nine biggest lottery winners in India:
1. Porunnan Rajan, ₹12 crores
From a daily wage labourer to a crorepati, Rajan won the Kerala lottery for Christmas-New Year 2021. The ticket's cost was comparatively high at ₹300, but it was definitely worth every rupee!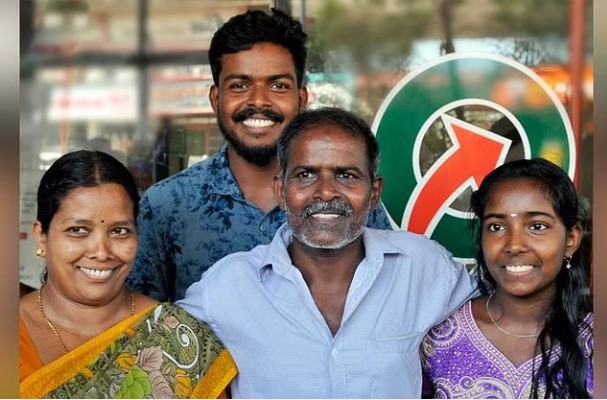 2. Sharafuddin, ₹12 crores
It's not often that a lottery ticket seller becomes a lottery winner, but Sharafuddin (literally) defied the odds when he spotted the winning ticket among his unsold lot. Despite being based in Tamil Nadu, Sharafuddin was able to claim the massive prize from the Kerala Christmas-New Year 2020 bumper lottery, catapulting him to become one of the biggest lottery winners in India. His unexpected windfall serves as a reminder that luck can strike anyone, anywhere, and at any time.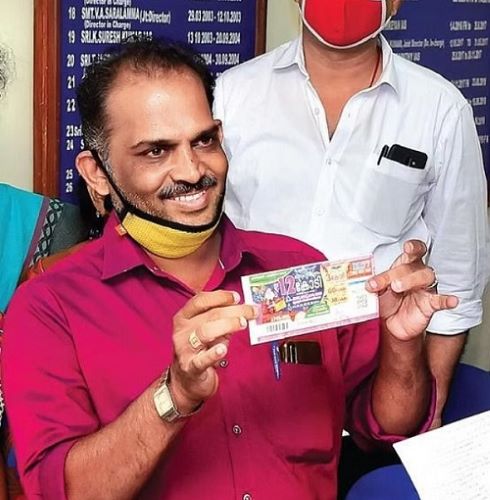 3. Ananthu Vijayan, ₹12 crores
Ananthu, a 24-year-old clerk working at a temple, bought the Thiruvonam Bumper 2020 lottery ticket as a joke with his friends. But, in a surprising turn of events, it fetched him a ₹12 crores jackpot. Coming from humble beginnings in Kerala, we can hardly think of a more deserving winner!
4. Dr. Kirti Ashok Patel, ₹7.87 crores
Back when Playwin lotteries were up and running, Kirti was persuaded into buying lottery tickets after one of her clients won a prize draw held by the company. She wasn't expecting one of those tickets to make her one of the biggest lottery winners in India!
5. M. Bensraj, ₹5.2 crores
Bensraj, a mason from Kannur in Kerala, regularly bought lottery tickets for most of his life. When Playwin's online lottery started running across the country, he tried his luck. He became the first recipient of the newly introduced jackpot, deservedly sealing his spot on this list.
6. Akshit Kumar Jain, ₹2.83 crores
There are times when luck is heavily in your favour, as it was for Akshit, who became the youngest Playwin jackpot winner ever. The retailer who sold the lottery ticket also got a 1% commission, which comes out to a lot considering the massive pool prize.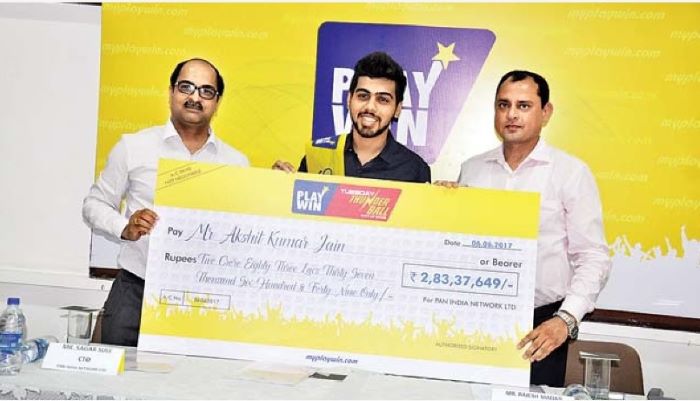 7. Saraswati Bhagare, ₹1.50 crores
Saraswati's lottery journey began with a stroke of luck when she won ₹500 in the Rajshree Powerball Lotto game. Encouraged by this small victory, she continued to buy lottery tickets with the hope of hitting the jackpot. Her persistence paid off when she eventually landed a staggering ₹1.50 crores!
8. Mojiful Sheikh, ₹1 crore
Mojiful, a construction labourer working in Kerala, bought a lottery ticket on a whim – only to end up with a whopping ₹1 crore in winnings!
9. RP Manoharan, Multiple Lotteries
Most of us hope to win just one lottery in our lifetime, but Manoharan caught the big fish three years in a row. Hailing from Kerala, Manoharan bought tickets for most of his 65 years of life. So when he won 65 lakhs from his first jackpot, he continued buying them out of habit. He wasn't expecting to win two more times in the subsequent years.
---
World's Biggest Lottery Winners
While winning ₹1 crore can seem like a pipe dream to most, the more people participate in a draw, the bigger the potential prize pool grows.
Below are some extremely lucky individuals who've won the world's biggest lotteries.
1. US Powerball: $2.04 Billion
In November 2022, the US Powerball jackpot prize grew to a new record of $2.04 billion. It was the California man Edwin Castro who bought this winning ticket at a convenience store at the gas station.
Upon winning, Castro opted to take the lump sum amount of more than $997.6 million, rather than the annuity paid over a period of approximately 30 years. The convenience store owner also received $1 million bonus from Powerball for selling the winning lottery ticket.
2. US Powerball: $1.586 Billion
Lottery prizes in the USA had been known to cross the $100 million mark before, but 2016, history was made when the jackpot prize exceeded $1 billion for the first time ever. When the results for the pot were announced, it was discovered that there were three winning tickets, making it a shared win.
The prize was agreed to be split three ways, with each winner getting the option of a direct lump sum payout worth $327.8 million. Two of the winners, John Robinson and Maureen Smith, chose the lump sum, while Mae and Marvin Acosta decided to donate most of the money to charity.
3. Mega Millions: $1.537 Billion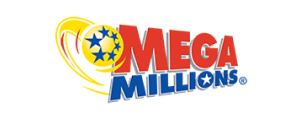 Following the astounding billion-dollar Powerball win in 2016, Mega Millions was the next big lottery to hand out a billion-dollar prize to a lucky winner.
Hailing from South Carolina, the winner never publicly accepted their reward to retain their anonymity, but they took home a whopping $878 million in cash. It was the ticket's seller, a K.C. Mart owner in the state, who came forward, receiving a small share of the cut as commission.
4. Mega Millions: $1.05 Billion
A good strategy when taking part in a big lottery is to buy multiple tickets as a syndicate (group). This is precisely what happened when a lottery club from Detroit participated and won the second-largest Mega Millions lottery. The syndicate consisted of four individuals who wish to keep their identities secret.
It was later found out that the club decided to opt for a $776 million lump sum, which came out to around $557 million after tax deductions.
5. US Powerball: $768.4 Million
Manuel Franco, a 24-year-old from Wisconsin, made history by winning the second-largest Powerball jackpot ever recorded. In doing so, he secured his place among the youngest ever winners of a jackpot of this kind.
Franco revealed that he had been purchasing lottery tickets since he turned 18, but never imagined he would win the enormous sum of $768 million. Before winning the lottery, his goal was to save just $1,000.
However, Franco's joy was tainted by impostors using his identity to deceive unsuspecting individuals, which led to his name becoming infamous in this regard.
6. US Powerball: $759 Million
In August 2017, Mavis Wanczyk from Massachusetts was the recipient of the biggest single-ticket lottery win at the time. She didn't even know that she'd won the lottery. A friend of hers, who luckily caught wind of the lottery draw, broke the news to her.
Before the jackpot win, Wanczyk worked in patient care in a medical centre, but after getting the news, she immediately quit her job. Unfortunately, due to the public announcement of her victory, Mavis also fell prey to many cases of identity thefts and scams.
Fancy your chance at playing one of the big jackpots too?
---
Biggest Winners of International Lotteries in India
Ever since Playwin's lotteries shut down, there haven't been any state-run online lotteries that all of India can participate in. This caused many citizens to try their luck out in international lotteries on sites such as Jackpot.com. Although people worldwide take part, a few Indians have managed to get lucky, winning prizes worth millions of dollars!
Mega Millions Winners in India
In 2019, Hira Singh grabbed a whopping 50 million USD lottery win from Mega Millions. Singh is a resident of Kansas City, USA who bought the ticket from a QuickTrip store when commuting to work.
He had matched all six numbers on the lottery ticket correctly. The Mega Ball numbers featured 10- 12- 16- 49- 57 and 18 numbers, which were exactly what Hira had marked on his ticket.
With 1 USD equalling approximately 71 INR in 2019, Hira laid his hands on a staggering reward of at least ₹355 crores. He sure is one of the biggest lottery winners in India!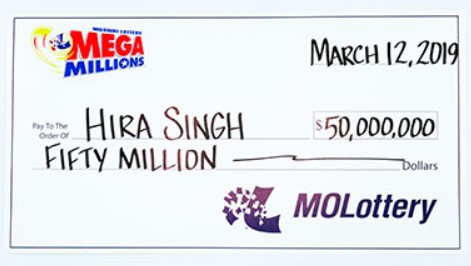 Powerball Lottery Winners in India
23-year-old Nirmal Dhamodarasamy was an international student studying at a university in Chicago when he won $1 million through the Powerball lottery.
He had subscribed to the draw in 2016, obtaining access to lottery tickets for every draw. He was able to match 5 out of 6 Powerball winning numbers viz., 04- 13- 31- 36- 52.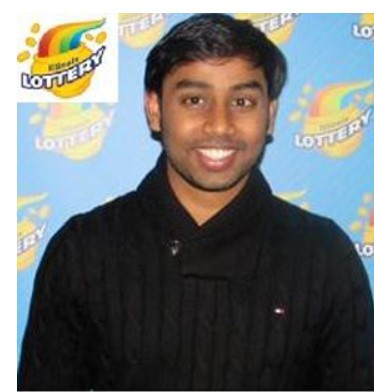 Lottoland Indian Lottery Winner
Partho Mondal from Malda, West Bengal  frequently entered online draws at Lottoland; however, it wasn't until November 2020 that he won ₹53 lahk for matching all of the 5 numbers viz., 03- 05- 14- 30- 31.
Partho, who worked as a customer service representative, chose to enter the Malamaal Daily Lottery, which features a daily draw at an affordable cost.
LottoSmile Winners in India
According to the operator, C.J. had been a member of LottoSmile since 2017 and had entered various lotteries hosted by the platform ever since.
In November 2018, his luck finally turned when he won the second prize in Austria Lotto, claiming a massive €32,161 lottery prize. Despite his big win, C.J. has opted to remain anonymous to maintain a low profile.
---
Top Lotteries in India
It's not only the international lotteries that offer massive rewards. In fact, some of the Indian state governments also have great prizes for the top winners of their respective lottery tickets.
Here are the top 5 lottery prizes from different states of India:
---
Conclusion
Landing a lottery win can be quite challenging, as these draws naturally depend largely on luck. However, state lottery tickets in India are relatively affordable, making them accessible to many.
As such, in our view, there's no harm in trying your luck from time to time. You could choose to purchase lottery tickets once a week or once a month, as long as you remember to gamble responsibly and not to exceed your budget.
For a chance to enter any international lottery such as the ones we described above, simply scroll up to our list of recommended sites and pick any one that suits your fancy!
---
Biggest Lottery Winner in India FAQs
1. Are lotteries legal in India?
Yes, the lottery has been legal in many states of India for some time now. In fact, you can legally access offline lotteries in 13 states, all of which are conducted by the respective state governments. Furthermore, you can even enter online lotteries from international sites.
2. Which Indian state governments sponsor a lottery in India?
There are 13 states which sponsor lottery in India: Kerala, Goa, Maharashtra, Madhya Pradesh, Punjab, Assam, Arunachal Pradesh, Meghalaya, Manipur, West Bengal, Sikkim, Mizoram, and Nagaland.
3. Where can I buy tickets for state government-sponsored state lotteries?
State governments invite tenders and hire vendors to sell tickets for these lotteries.
4. How do I buy lottery tickets online?
We have listed some of the top online lottery sites above. You can sign up at one of those sites, deposit and buy online lottery.
5. Has anyone won lotteries internationally?
Yes, there are many who win lotteries regularly abroad. Some notable winners include Mavis Wanczyk, a 53-year-old who won a $758.7 million Powerball jackpot in 2017 through Lotto247. Another is Becky Bell from Washington, who claimed a significant prize of $754.6 million from yet another jackpot draw held by Powerball.