Andar Bahar is an exhilarating Indian card game that is very popular in the casino world. In this review, we will talk about the basics of the game, the best online casinos for Andar Bahar, and offer some tips on how you can improve your chances of winning.
---
Top Andar Bahar Casinos India 2023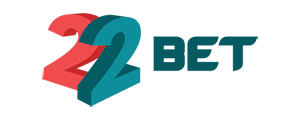 1.
100% Welcome bonus up to ₹25,000
Major cryptos are accepted
Multi-table gaming options, up to 4 games at a time
Licensed & SSL encrypted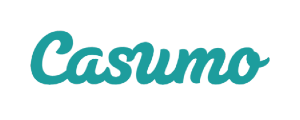 2.
Up to ₹15,000 Welcome Bonus + ₹101 daily for the first 7 days
Speedy withdrawals
Zero deposit fees
Convenient payment options for Indian players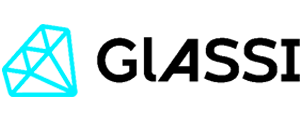 3.
Up to ₹14,000 'Welcome Bonus'
Accepts a range of payment methods convenient for Indian players
5000+ casino games
Virtual sports betting available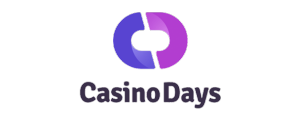 4.
Up to ₹39,000 'Welcome Bonus'
Great collection of Indian casino games
Excellent customer support team
Wide range of payment options for Indian players

5.
Up to ₹60,000 'Casino Welcome Bonus'
Sports betting available
Accepts Bitcoin and other cryptocurrencies
Generous promotions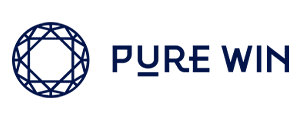 6.
Up to ₹90,000 Welcome Bonus
24/7 customer service
Great mobile app
1800+ live matches per year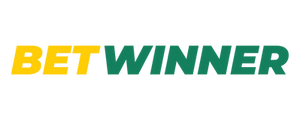 7.
Up to ₹8000 Welcome Bonus
500+ games
24/7 customer support
Live sports betting available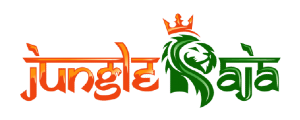 8.
Up to ₹500 'Welcome Bonus'
Free roulette available
Excellent 24/7 customer support team
Weekly tournaments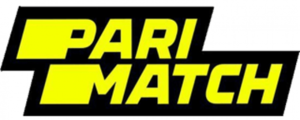 9.
Up to ₹1,05,000 'Welcome Bonus'
Multiple payment options for Indian players
Sports betting
Hindi version of casino games available
---
WHAT IS ANDAR BAHAR?
Andar Bahar is a casino card game that is Indian in origin. In it, the dealer picks a card to be the Joker, and the players need to predict if the next card to have a similar value will be placed on the Andar  (left) side or the Bahar (right) side. The game itself is simple enough to understand, and even simpler to play as there are no cards to handle: the dealer does all the work, and all you have to do is place bets and observe. Of course, the outcome depends entirely on luck rather than any particular skill, but your chances of winning on the base bets in the game are always 50/50, which is great even for complete novices. In the points below, we look at how to play the game, what kind of bets are allowed, and much more.
---
How To Play Andar Bahar Online
The above is of course true for most Andar Bahar games, but those games played at online casinos are even easier to take part in. Here's how to get started:
Choose a casino from our recommendations above and sign up.
Open an Andar Bahar game.
If you're up for it, place a Joker Side Bet by clicking on the value of the chip you'd like to use, and then on the bet you'd like to make. Either way, once done, press 'Deal'.
Make your main bets using the same system as above and placing the chips on the Andar or Bahar sides, and press 'Deal'.
Watch as cards continue to be drawn until the Jocker is matched.
It's that simple! Just repeat to continue playing (remember not to get carried away and call it quits before you exceed your budget).
---
Understanding the Andar Bahar Game Table
Before delving into the rules of Andar Bahar, it pays to spend a bit of time understanding the table – don't worry, it's a really simple set-up!
An Andar Bahar table is usually semi-circular in design, and has a number of boxes where cards and bets are placed. Here's what you can expect to find:
In the middle of the table, there is a 'Joker' or 'Middle Card' box. This is where the first-drawn card from the shuffled deck will go. When a card of similar value is drawn, the game ends, winning bets are paid out, and losing bets are collected.
In the area closest to the dealer, you will see two large boxes with 'Andar' or 'A' written on one of them, and 'Bahar' or 'B' written on the other. This is where the cards being drawn from the deck following the establishment of the Joker go.
In the area closest to the players, you will find a set of two boxes. The box on the outside is a Bahar box (with 'Bahar' translating to 'outside'), while the one above it is the Andar ('Andar' translates to 'inside').
This is the basic table, with different versions of the game possibly varying slightly.
---
The Rules of Andar Bahar
A round of Andar Bahar always begins with the dealer shuffling a single deck of 52 cards comprised of 13 ranks in each of the four French suits, namely Diamonds (♦), Hearts (♥), Clubs (♣), and Spades (♠). The dealer then draws one card from the deck, and places it in the middle of the table.
This card is now known as either the 'the Middle Card' or 'the Joker' (we will be referring to it by the latter name). The objective of the game is to predict in which box a card of a similar value to the Joker will end up, with the options being Andar and Bahar. In other words, if the Joker is a Six of Hearts, you will need to predict where the next Six of Diamonds, Clubs, or Spades will appear.
Once the Joker has been chosen, the dealer opens the floor for the first bets to be made, with the players placing their first bets on either the Andar or Bahar boxes allocated to them, depending on where they believe the winning card will appear.
When all the players have placed their first bet, the dealer closes the bets and draws a card from the top of the shuffled deck. This goes into the Andar box, with a second card drawn and placed in the Bahar box. If either of these cards have the same value as the Joker, the game ends. If not, the dealer will re-open the bets, with players being allowed to place a second bet on their Andar or Bahar boxes regardless of where they placed their first bet.
When all the second bets have been registered, the dealer will begin drawing more cards and place them on the Andar or Bahar boxes in alternative pattern. This will continue until a card whose value is the same as the selected Joker appears and a winner is announced.
---
Main Bets & PayOuts
There are two main types of bets that can be made when playing Andar Bahar.
The 1st Bet
This is the bet you place right after the Joker has been announced. Here you will bet on whether a card of the same value as the Joker will fall on the Bahar box or the Andar box.
The probability here is practically 50/50, yet the side which receives the first card is considered to be the most likely to win, as it would get an extra card if the whole deck of cards had to be used.
In most versions of the game, Andar gets the first card, but in others it depends on which colour suit comes out (Black goes on Andar or Red goes on Bahar). In that case, the casino may swap those odds based on which side receives the first card.
| Bet | Probability | Payout |
| --- | --- | --- |
| Andar | 51.50% | 0.9:1 |
| Bahar | 48.5% | 1:1 |
The 2nd Bet
Also known as a Mid-Game Wager, this is the bet you place after the Joker has been announced and the first cards have been placed on the main Andar and Bahar boxes. This bet has a 51.58% chances of success.
---
Side Bets & Payouts
Side bets in Andar Bahar really spice things up, especially since one of the bets pays out at a whooping 120:1! Here are the two main types of side bets you can make during a round of this popular game:
The Joker Prediction Side Bet
Through this bet, you are betting on what you think the Joker will be, rather than where a card of similar value will be placed. This side bet has to be made (and paid out!) before the Joker is announced and before any of the main bets are placed. When making such a bet, you can predict any of the following:
| Bet | Probability | Payout |
| --- | --- | --- |
| Value of the card in any suit ranging from 2 through to 7; 9, 10 or Ace. | 46.15% | 1:1 |
| Value of the card in any suit being 8. | 7.69% | 11:1 |
| The suit (Clubs, Diamonds, Hearts or Spades) | 25% | 2.8:1 |
| Red or Black | 50% | 0.9:1 |
The Bet on the Range Side Bet
In this side bet, you will be betting on how many cards will be drawn between the Joker being announced and the card of similar value appearing. Here, you can make bets on multiple options:
| Bet | Probability | Payout |
| --- | --- | --- |
| 1-5 | 23.8% | 3:1 |
| 6-10 | 21.7% | 4:1 |
| 11-15 | 16.9% | 5:1 |
| 16-25 | 21.8% | 4:1 |
| 26-30 | 6.09% | 15:1 |
| 31-35 | 3.69% | 25:1 |
| 35-40 | 1.89% | 50:1 |
| 41+ | 0.79% | 120:1 |
---
How To Win at Andar Bahar
As a game of pure luck, the Andar Bahar game does not leave much room for the player to change their odds. In the end, all main and side bets in the game are based on what cards appear next. Nevertheless, that doesn't mean that you can't give yourself a good fighting chance.
Placing your stakes on bets which are more likely to give you a win will always give you a slight advantage. A bet on Andar, for example, has an extra 1% chance of winning – and while that may not seem like much, it is worth considering in a game whose odds are 50/50.
The same can be said for side bets: while betting on the Joker appearing after 41+ cards have been drawn gives you 120:1 payout, the chances of this being a winning bet are of 0.79%. So, instead consider making side bets on the colour of the Joker being red or black, which have a 50/50 chance of winning; or on which suit it will be from, which has a 25% chance of winning.
Having said that, there are some strategies that, when used responsibly or wisely, can make a difference to how much you lose. One such strategy is the Martingale, which was originally developed for roulette. Here, the idea is that every time you lose a bet, you double your stake in the next round; and every time you win a bet, you go back to your original bet.
Winning Formulas
You may be asking yourself what the winning formula for a round of Andar Bahar is… Well, the answer is to have a set budget and to distribute that money in a way that gives you the chance to play for as long as possible. It also pays if you set aside any winnings – that way, you won't finish with ₹0 unless you're unlucky enough to lose every round, which is unlikely in a 50/50 game.
Finally, also make use of a Andar Bahar online casino bonus, which can give you some funds or free rounds. That way, you won't be spending your own money to play and your winnings will be even sweeter!
---
Bonuses at Indian Online Casinos
As it is such a popular game, Andar Bahar can be found at many Indian online casinos, the majority of which give out lucrative bonuses which may be used on the game itself.
As always, do check the terms and conditions of each bonus before taking it up as it may come with wagering requirements, deadlines, and much more.
Welcome Bonus
The majority of India online casinos give their players a welcome bonus, which usually comes in the shape of a match percentage up to a certain amount. This money can then be used to play a wide variety of games available on their desktop or mobile casino sites including Andar Bahar.
No Deposit Bonus
A no deposit bonus on Andar Bahar would see the casino give you 'free' money, allowing you to take the game for a spin. These sort of bonuses are quite rare, but when they are offered, they usually have wagering requirements. Even so, if you are an avid Andar Bahar player, the wagering requirements shouldn't make much of a difference. Alternatively, you could always try look for a low deposit casino site.
Live Casino Bonus
This bonus is given to players looking to play Andar Bahar at a live casino, which means you will be playing against a real-life dealer rather than against the computer.
Free Spins
Rather than giving you free spins on a video slot, a casino may give you a few free rounds on an Andar Bahar real-money game. Such a bonus may come with wagering requirements (i.e. you can withdraw your winnings straight away), meaning you have to play your winnings X-amount of times before you can withdraw what is left.
---
Online Andar Bahar Variations
When playing Andar Bahar online, you will find a variety of games available at online casinos, such as Pure Win. In this section we look at two of the three most popular types, with Andar Bahar live casino explored in the section just below.
Virtual Andar Bahar
The most common online Andar Bahar game is the one where you play against the computer. This game will see you make bets just as you would in real life, yet the shuffling and the drawing of the cards is done through a Random Number Generator (RNG). These RNGs are designed to generate outcomes that are completely random and therefore unbiased, with your odds of winning remaining the same as if you were playing in real life.
Speed Andar Bahar
Another popular online version of Andar Bahar, this version in the same way as the original, but at a much faster rate – indeed, it'll be as fast as you are at placing bets. As you'll be winning or losing at a much faster pace, always make sure to stick to your budget and play responsibly.
Andar Bahar Live
The third type of Andar Bahar is overseen and played against a real-life dealer, who will shuffle and draw the cards. This is as close as you can get to playing this game at a brick-and-mortar casino, as you'll also be playing against other players from many different parts of India, as well as further afield.
Each provider of such software may add their own variations to the game (such as other types of bets, or different table layouts), yet the rules and the gameplay should always be the same. Even so, if this is your first time playing live Andar Bahar, then do ask the dealer to explain the rules and bet payouts.
Oh, and many online casinos have dealers that speak Hindi and English, too, so you will always be catered for! These are some legal and licensed casinos that offers Andar Bahar Live:
Another great casino we recommend playing Andar Bahar live on is Parimatch!
---
Other Popular Indian Casino Games
Indian card and dice online casino games are becoming increasingly popular among players worldwide. Besides Andar Bahar, here are three other very popular ones:
Teen Patti
Teen Patti is played with three cards and is similar to poker. The object of the game is to have the highest hand at the end of the game.
The game begins as each player is dealt three cards face down. The player sitting to the left of the dealer begins the betting round.
Each player can either call, raise, or fold. If someone raises, then all players must call or raise until there is only one player left in the pot. The last person standing wins the pot. Some renowned software providers and creators of Teen Patti include Eguzi, Evolution Gaming, and Playtech.
Jhandi Munda
Jhandi Munda is a casino game where players bet on the outcome of a roll of two dice. The game board has a series of numbered squares, each corresponding to a different possible outcome of the dice roll. Players place their bets on the square that they think will be rolled, and if the dice come up with that number, they win. You can play Jhandi Munda at online casinos like 10CRIC, 1xBet, and Jungle Raja.
Paplu
Paplu is a card game that can be played with either 13 or 21 cards. The most common form of the game is played with 13 cards, and the objective is to create runs and sets. The game is played in turns, with each player taking action in turn from left to right. When a player has picked a card, they must arrange their cards and then discard one card. To win, the player must create two valid sequences of sets or runs.
21-card Paplu can be played with 2-4 players and uses three standard decks of cards. The game also features value cards, which are used to help the player win. The objective of the game is to be the first player to reach 21 points.
---
How To Choose the Right Andar Bahar Online Casino
In our list above, we mention 10 great legal and licensed casinos where you can play Andar Bahar with complete peace of mind. Nevertheless, we understand that some of you may want to conduct your own research. Here's what you should look out for when searching for the best Andar Bahar online casino in India.
Check the Casino's Licence
Making sure that the India online casino of your choice has a licence from a reputable jurisdiction is by far one of the most important steps. Indian players can play at online casinos registered in offshore jurisdictions, with the best licences coming from the Malta Gaming Authority (MGA), the UK Gambling Commission, the Alderney Gambling Control Commission, the Remote Gambling – HM Government of Gibraltar, the Gambling and e-Gaming – Isle of Man Government, and Curaçao eGaming.
Check the Casino's Fairness Certification
While this is by no means standard anywhere in the world, it is something that should move a casino up your list. Fairness certifications by independent testing boards like iTech Labs, GLI, and eCOGRA, add an extra layer of security and confirm that the casino's RNG is fair and random.
Check the Games Providers
A good casino only affiliates itself with reputable and trustworthy games providers that certify their RNG as truly fair and completely random. Some of the best games providers in the world are Evolution Gaming, NetEnt, Big Time Gaming, Yggdrasil, Wazdan, Endorphina, Micrograming, iSoftBet, and Red Tiger Gaming.
Check the Available Payment Methods
Most online casinos offer a wide variety of payment options for you to choose from, including debit and credit cards (Visa, Mastercard, Maestro, Astropay), e-wallets (Paytm, PayU Money, Chillr, and MobiKwik) cryptocurrencies (such as Bitcoin), and direct bank transfers. Making sure the casino you are joining has a payment method for deposits and withdrawals that works for you is important, as this will ensure sleek and effortless gameplay.
Check the Terms & Conditions of all Bonuses
It's important to never take casino bonuses at face value as they often come with wagering requirements, as well as other terms and conditions.
---
Online Andar Bahar Casino Game Glossary
If you've played Andar Bahar before, then you will undoubtedly know the lingo that goes with it. Nevertheless, for less seasoned players, we have put together a little list of common Andar Bahar terms to help them navigate this fabulous game.
| Terminology | Definition |
| --- | --- |
| Andar | Directly translates to 'Inside' |
| Bahar | Directly translates to 'Outside' |
| Joker | The first card drawn from the shuffled card; sometimes referred to as the Middle Card. |
| Katti | A slightly altered version of Andar Bahar, which is more commonly found in Karnataka. Katti casino games can be found at some casinos. |
| Maang Patta | A slightly altered version of Andar Bahar, most commonly found in Southern India |
| Middle Card | See note for 'Joker' |
| Side Bets | Not main bets: are not necessary to be able to take part in the game |
---
Conclusion
Andar Bahar has truly become a very popular online casino game, not only among Indian players but also among players abroad due to its unique and simplistic gameplay. We hope to have answered all your questions in this review. If you wish to play Andar Bahar, simply pick any online casino we have mentioned above, create an account, and start playing!
---
FAQs
1. Is online Andar Bahar fair?
Yes! When you play an Andar Bahar card game online at a reputable casino, you can rest assured that it is completely fair on players. The majority of Andar Bahar casino games are run by a certified-fair RNG, while live versions are overseen by a dealer who is duty-bound to be fair to both you and the casino.
2. Can I play Andar Bahar online for free?
Totally! A number of Indian casinos allow you to play Andar Bahar for free even without an account. There are also apps you can download through Google Play and the App Store that allow you to do so. Of course, if you are playing for free, you won't get any actual winnings.
3. How do random number generators work?
RNGs randomly generate numbers, in the same way rolling a pair of dice randomly generates numbers. This technology is over 30 years old, and the best casinos and games providers have theirs checked by independent testing labs, thus ensuring it is truly random and unbiased. Of course, because RNGs do work randomly, it can sometimes mean that you lose often, but that is not the game being rigged.
---
Other Popular Games in India