The launch of the UPI (Unified Payments Interface) payment platform in 2016 truly revolutionised the digital payment landscape of India. So seamless is the payment mechanism that even online casinos have started accepting payments via UPI-enabled methods. In this guide, we take you through how the payment method works, the best UPI casinos, and how to register a UPI account.
---
Top 9 UPI Casinos in India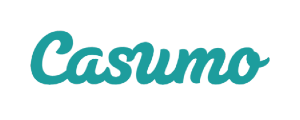 1.
Smooth user interface
Live lottery-style games
Guides and tips for playing casino games

2.
Triple 3 deposits for up to ₹60,000
Strong focus on making the website India-centric
Excellent live dealer dasino
Fair bonus and promotions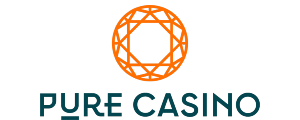 3.
Deposit bonus up to ₹90,000 + ₹1,500 casino free bet
Jackpot slots worth ₹80 lakhs
Tempting cashback offers on live casino games
Hosts game shows too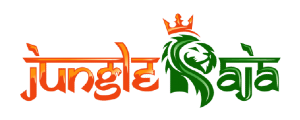 4.
Instant ₹500 bonus for sign up
24-hour cashout available
Accepts only deposits via GPay
Dedicated section for game rules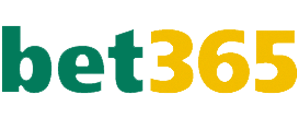 5.
Play Live Spin a Win to win a part of ₹80,000 pot each week
Win up to ₹1,000 in golden chips every week
eCOGRA certification guarantees extra safety
0.8% dealer rebate on live casino plays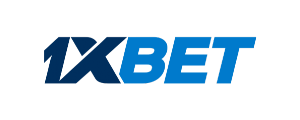 6.
100% first deposit bonus up to €300 + 30 free spins
One-click registration
Accepts 50+ payment methods
Attractive promo code store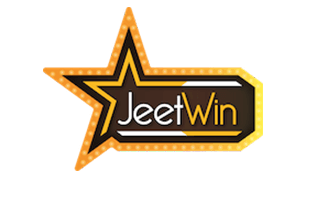 7.
100% bonus on slots up to ₹20,000
Offers several India-specific casino games
Rewarding VIP program
Telegram chat support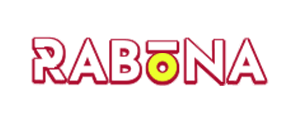 8.
100% welcome bonus up to ₹40,000 + 200 Free Spins
6000+ casino games and slots
Hindi language support available
Mobile-friendly website
---
Top 9 Casinos That Accept UPI Payments
Betway
Casumo
10CRIC
Pure Win Casino
JeetWin
bet365
1xBet
Jungle Raja
Rabona
---
What Is UPI India?
UPI is a payment system developed by NPCI (National Payments Corporation of India), a company controlled by the Government of India. It is an instant payment processing platform that can be operated across multiple banks.
It is important to note that UPI is an open-source payment platform that can be adopted by banks and other payment institutions to process transactions on their apps. Using UPI, payments can be processed in real time between two bank accounts with zero downtime.
The system attributes a virtual payment address (VPA) to every bank account and does not require either party to reveal their complete bank account details.
A VPA would look something like the following: xyz@okhdfcbank. The letters tailing the '@' symbol are the bank identifiers (in this case – HDFC bank), like in the case of email addresses. You also have the flexibility to set your own VPA (the part of the VPA before '@' symbol), provided that address is not already taken up by another user.
---
Is UPI Safe?
The UPI framework follows end-to-end encryption and follows a multi-layered security apparatus to provide high security standards to all its users. It also implements a two-factor authentication for all transactions, which further reduces the probability of any potential fraud at UPI casinos.
In addition, UPI is developed under the aegis of NPCI, so the focus is inherently more on maintaining the highest standards of data security rather than focusing on costs and profits.
Such high security standards, along with popularity among Indians, has also made UPI an appealing choice for online casinos to include in their list of accepted payment methods.
In fact, the system processed a staggering 5.5 billion transactions worth more than ₹9.83 lakh crores in April 2022 alone. Such huge numbers are a testament to the fact that the platform is indeed secure and that users have complete trust in its security and safety.
---
Advantages of using UPI Casinos India
Quick processing
UPI transactions occur in real time and almost instantaneously. In fact, it's not an exaggeration to say that the UPI processing speed is equal to the time it takes for physical cash to change hands. The transaction limit is not prohibitive either, as you can transfer as low as ₹1 to amounts running into thousands of rupees over the UPI framework.
Option to choose from multiple apps
Like we mentioned earlier, UPI is an open-source framework that can be adopted by financial institutions and payment companies. Its sleek and user-friendly payment architecture has led many payment companies to adopt UPI to build their own payments app, such as PhonePe, Google Pay, and Paytm. Several banks have also developed their own UPI apps to cash in on the ease of payments offered by the system – as a results, players at UPI casinos have a wider selection to choose from.
No charges
The biggest advantage of UPI casino transactions is that users do not have to pay any charges, regardless of the amount in question. Such charges might appear nominal in individual payments, but collectively form a significant sum when calculated over several transactions. The money saved can be used to spend more on your favourite UPI Indian casino games or whatever other things you wish to spend on!
One UPI account, multiple bank accounts
UPI allows you to use multiple bank accounts through one app. Thus, whenever you want to deposit money in your UPI casino account, you'll have the bandwidth to choose from multiple bank accounts, giving you the flexibility to manage your finances the way you want.
Greater privacy
UPI casino uses have greater privacy as UPI does not reveal the actual bank details of the user at any stage to the receiver. The whole transaction is based on a virtual payment address (VPA) that is unique to every user.
---
How to Use UPI Online
Before you can proceed to make any UPI transaction, you need to have a functional bank account first.
In order to use this payment system at UPI casinos, you first need to shortlist the UPI app you want to use. It can be an mobile app like PhonePe or Paytm, or an app offered by your bank. Fortunately, the majority of the banks in India have boarded the UPI wagon, offering UPI-based payments through their mobile apps.
After zeroing in on the app you want to use, download and install it from the Google Play Store or the iOS App Store. After you've done that, register an account on the app itself to start making payments on UPI casinos.
How to Register on UPI Apps
Once you have installed the app on your smartphone, follow the below steps to register your account:
Step 1: Open the app and click on the option to link your bank account with UPI ID (this process may vary across different apps).
Step 2: You will be prompted to enter your bank account details and the mobile number registered with the bank for that account.
Step 3: The app will auto-suggest a VPA. You can choose to retain that VPA or change it, subject to availability.
Step 4: Next, set your UPI PIN.
That's it! Your UPI registration procedure is now complete.
What Is a UPI PIN?
UPI transactions are covered with an extra layer of authentication for extra security. For payments to be approved, you'll need to set up a PIN code (usually 4-6 digits).
You cannot cancel the transaction after submitting the PIN, so be sure that you cross-check all payment details (especially the amount) beforehand. The UPI PIN can be changed at your convenience via the UPI app itself.
---
How to Pay at UPI Casinos
As seen on many Indian Rupee Casinos, Such as JeetPlay India, Payments on UPI casinos are super-smooth and quick. We have listed the steps for both deposits and withdrawals below.
How to Deposit
Step 1: Log into your UPI casino account.
Step 2: Go to the 'Deposits' section and select the UPI payment option.
Step 3: Enter the amount you wish to deposit.
Step 4: Next, you will be prompted to enter your VPA. If you are using a UPI casino app, then you might also be given the option to open the UPI app via the casino app.
Step 5: You will receive a payment request on your UPI app mentioning the amount you wish to deposit. Enter your UPI PIN to approve the deposit to your UPI casino account.
How to Withdraw
The fast withdrawal process is similar, with the exception that you might not need to enter the UPI PIN. You simply need to enter the amount you wish to withdraw followed by your VPA and click 'OK'. The requirement to enter the UPI PIN actually varies across UPI casinos− some casinos require it for withdrawal, some do not.
UPI Fees
UPI transactions are absolutely free; however, depending on internal payment method policies, some UPI casinos may charge certain levies. These are fees charged by the casino and are not UPI processing fees.
However, there are reports that state that some UPI apps may start charging a nominal fee on UPI transactions, but as of now, all transactions are free of charge.
---
Top 5 Payment Methods on UPI Casinos Online
Here are the top 5 UPI apps available as payment methods on UPI casinos:
Paytm
Google Pay
PhonePe
BHIM UPI
Individual apps offered by leading banks like ICICI and HDFC
Banks for UPI Payment Casinos
UPI casinos operate across a reliable network of over 142 banks.
In fact, it's so reliable that, unlike IMPS which works similarly, you can make transactions to foreign casinos in other currencies. Here are some of the top Indian banks that are part of the UPI system:
Yes Bank
ICICI Bank
United Bank of India
State Bank of India
Axis Bank
Punjab National Bank
---
Pros and Cons of UPI Indian Casinos
Pros ✅

Better payment security
Instant deposits
No processing charges in most cases
Faster withdrawals

Cons ❌

Limited number of UPI casinos as compared to others
No scope of non-INR payments through UPI
---
Best Indian UPI Alternatives
Here are the best payment alternatives you can find at UPI casinos:
Visa
Mastercard
Netbanking
---
UPI Casinos Review Final Say
From online shopping sites to local street vendors, the UPI payment method has become accepted all over India – including online casinos. As a matter of fact, we believe the number of UPI casinos is only going to rise from here on.
Check out our list of the top UPI casinos available in our table above to get started – experience exciting bonuses and games from the top developers worldwide!
---
UPI Casinos FAQs
1. What is the maximum limit per transaction through UPI?
You can transfer funds up to a maximum of ₹2 lakhs through UPI, although certain UPI apps have lower limits than this. As for the minimum limit, you can transfer funds starting from ₹1.
2. Which are the best UPI casinos in India?
In terms of the variety of games, UI design, and customer support− Betway, Casumo, and 10CRIC are the best UPI casinos in India.
3. What happens if I enter the wrong UPI PIN?
The transaction fails if you enter an incorrect UPI PIN. You can always retry the transaction if such an instance occurs, though.
4. Which currencies do UPI apps accept?
At present, the UPI framework allows transactions only through INR on UPI casinos.
Yes, they are. You just have to make sure that your chosen UPI casino is fully licensed – simply look out for a logo from MGA/UKGC/Curaçao eGaming at the bottom of the homepage.
Scroll to Top