Punjab is one of the 13 states in India where you can play its local lotteries. The Punjab state lottery happens to be one of the longest-running lottery games you can play, and in this article we'll tell you all about it, including where to buy your tickets and the many winners it has had over the years.
So, read on!
---
Top Online Lottery Sites in Punjab 2023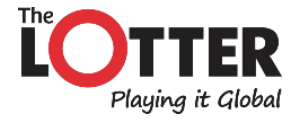 1.
Up to 20% discount lottery tickets
Over 45 lottery games
Bundle and syndicate lotteries available
Supports multiple languages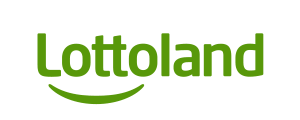 2.
Free Bets 'Welcome Bonus'
Multiple lottery options for Indian players
Live sports betting available
Hindi version of the website available
---
About Punjab State Lottery
Punjab was one of the earliest Indian states to allow lottery games, and it has never turned back since. In 1968, the Finance Department of the Punjab Government established the Directorate of Punjab State Lotteries to promote transparent lottery games. The initiative also aimed at increasing revenue collection by the state through its lottery schemes.
Five decades later, the Punjab state lottery is still going strong, and the numbers don't lie. It has had over 1,600 winners and paid more than ₹550 crores, with some lucky winners having won as much as ₹3 crores!
---
Lottery Laws & Regulations in Punjab
Gambling can be legal or not, depending on which Indian state you are in. Punjab, Kerala, West Bengal, and Maharashtra are part of the 13 states where you can legally enjoy state and online lotteries.
In Punjab, the main laws guiding their lottery games are the Punjab Lotteries Regulation Act 1998 and the Punjab State Lotteries Rules 2015. You can easily find them on their official website, as well as 97 other rules which guide you on their state lottery.
---
How To Play the Punjab State Lottery
Playing lotteries is super easy, and maybe that's why most players go for it. Not forgetting the first reason, which is, of course, the life-changing amount you can win if you're lucky.
To play the Punjab state lottery, you'll start by buying a lottery ticket. Each one comes with six unique numbers, and if your numbers match those that are drawn, you win!
---
Can You Buy a Punjab State Lottery Ticket Online?
One of the major downsides of the Punjab state lottery is that you can only buy tickets physically. However, they've gone the extra mile to ensure their tickets are easily accessible — at bus stands, markets, post offices, railway stations, and Sewa Kendras. If you buy them elsewhere, make sure the retailer is an authorised agent to avoid being scammed.
Still, the Punjab state lottery misses out on many potential players by failing to go online. In this era where everyone is on their phones or computers, buying a lottery ticket should be as convenient as a click of a button or tap on the screen.
---
Punjab State Lottery Schemes You Can Play
When it started, the Punjab state lottery was vibrant and had three lottery schemes you could play: weekly, monthly, and bumper. Around 2018, they dropped their weekly and monthly draws, with the speculation being that most people were using a big chunk of their income to buy lottery tickets instead of improving their lives.
The Punjab state lottery never mentioned why they stopped having these draws all of a sudden, but the latest information on their website shows a glimpse of hope. They say the monthly lottery scheme has started while the weekly draws are in the pipeline.
Punjab State Dear Lottery Schemes
If you're a regular lottery player, you've probably noticed that most of your tickets are marked "DEAR". This is because Dear Government Lottery organises and distributes the tickets for most state lotteries, including Punjab, Nagaland and Sikkim. They've made over $2 billion in turnover and organise weekly, monthly, and festival draws for Punjab.
Punjab State Weekly Lottery: The weekly Punjab lottery scheme was the most popular. The draw happened every Wednesday, with 1st prizes ranging between ₹20 and ₹75 lakhs.
Punjab State Monthly Lottery: When the weekly lottery scheme was removed, the monthly draws followed shortly after, and we are glad to see they're back. Some of the monthly schemes you can play are the Punjab State Dear 2000 and Punjab State Dear 5000. These have an even higher cash reward which can reward you up to ₹1.5 crores.
Punjab State Bumper Lottery: The bumper lottery scheme has always been on, and it happens six times a year. The draw is usually done in line with major Indian festivals, and that's why they are few. Special holidays celebrated with bumper lotteries are Lohri, Holi Festival, Vaisakhi, Sawan, Rakhi and Diwali.
Even though they only happen six times a year, you'll definitely turn your life around if you have the winning ticket. The prize amount can go as high as ₹2.5 crores!
---
How To Check Punjab State Lottery Results
Imagine having a lottery ticket and only realising that you won days or weeks later. That has happened to many players simply because they didn't check the results of their draws. The good thing is that the Punjab state lottery has that option right on its homepage, so you don't have to scroll.
Here's how you check them:
Visit the official Punjab state lottery website.
On the homepage, click on 'Search lottery results.'
Enter your ticket number, choose the category (bumper, monthly or weekly) and select the draw you had played.
After you're done, click search, and you'll get your results immediately!
There are also other sites which show the results of different state lotteries and give you the option to download them in pdf. However, visiting the Punjab state lottery's official website is the easiest way.
---
Previous Punjab State Lottery Winners
Of the more than ₹550 crores paid out by the Punjab state lottery, a few lucky players have become crorepatis! The Directorate has stayed true to its transparency and corruption-free policy and has rewarded lucky players with their dues.
You won't have to scroll for long until you find the list of their recent and first-prize winners. Some of the top winners of the Punjab State Lottery include:
Latest Winners:
Parshotam Singh played Punjab State Dear 500 Monthly (May 2022) and won ₹2,00,00,000 from Palampur Himachal Pradesh.
Ashok Bhauso Desai played Punjab State Dear 200 Monthly and won ₹1,20,00,000 from Maharashtra.
First Prize Winners:
Om Parkash won 1st prize at Punjab State Holi Bumper 2019 at ₹3,00,00,000 from Shimla Himachal Pradesh.
Sanjeev Kumar won 1st prize at Punjab State Maa Lakshmi Diwali Pooja Bumper 2019 at ₹2,50,00,000.
Sarwan Singh won 1st prize at Punjab State Holi Bumper 2020 at ₹1,50,00,000 from Fazilka.
Harwinder Singh won 1st prize at Punjab State New Year Bumper 2020 at ₹1,50,00,000 from Moga.
---
Punjab State Lottery Conclusion
Among the state lotteries currently available in India, the Punjab lottery doesn't rank among the best. When it started and some years after, it had its time, but now, the lottery seems to have dropped the ball. Its weekly and monthly schemes, enjoyed by many, were removed, and the weekly draws are yet to return.
Add the fact that you can't buy a lottery ticket online, and you'll see it can't compete with online lottery sites like Lottoland, Lotto247 or Playhugelottos. However, they've recently added their monthly lottery scheme and are planning to launch other new lottery products, which we can't wait to see. So, in the meantime, try out our best online lottery sites and possibly enjoy big prizes and bonuses!
---
Punjab State Lottery FAQs
1. How much does a Punjab state lottery ticket cost?
The tickets can be as low as ₹20 or as high as ₹200.
2. Where can I buy Punjab state lottery tickets?
You can buy the tickets locally at railway stations, bus stands, post offices, markets and at authorised agents.
3. Is playing the Punjab state lottery legal?
Yes, it is. The state runs the lottery, and Punjab doesn't prohibit gambling.
4. Can I buy more than one ticket?
Yes, you can. Just make sure you play responsibly and don't go over your budget.