Top Online Lottery in West Bengal 2023
If you're looking to try your luck at a lottery in West Bengal, this blog will cover all you need to know about the state's lottery regulations, how to participate in online and offline lotteries, and more. So, read on!
---
---
Top 5 West Bengal Lottery Sites in 2023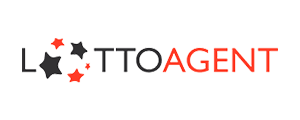 1.
Buy one ticket, get one free for the 1st purchase
Real-time display of results
24x7 customer support
Instant payment processing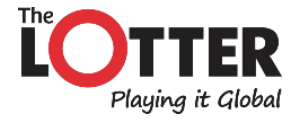 2.
Money back for the 1st ticket purchase
App available for both Android and iOS users
Uses 128-bit SSL security layer for safe payment
Offers tools for responsible gambling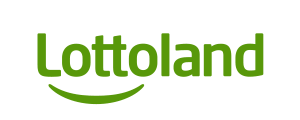 3.
Free Bets 'Welcome Bonus'
Multiple lottery options for Indian players
Live sports betting available
Hindi version of the website available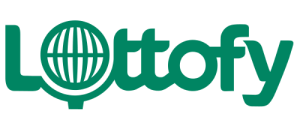 4.
Buy 1 bet and get 2 more FREE
International lotteries in INR
On-call support available
Accepts Visa & Mastercard
---
Is Entering an Online Lottery Legal in West Bengal?
West Bengal legalised lotteries in 1968 to regulate the burgeoning industry right from the outset. However, this only applied to physical lottery tickets sold by the state and its authorised retail agents.
In 2013, though, the state banned India-based online lotteries, which at the time was a bit of a shock. Thankfully, the ban did not cover international online lotteries, making them safe to access for players across the state.
West Bengal Lottery Laws
At present, the lottery space is regulated by the Lottery Regulation Act 1998 and the West Bengal Lottery Rules 1968. The state conducts daily and weekly draws, as well as annual draws on festive occasions like Diwali, New Year, and Christmas.
---
DEAR Lottery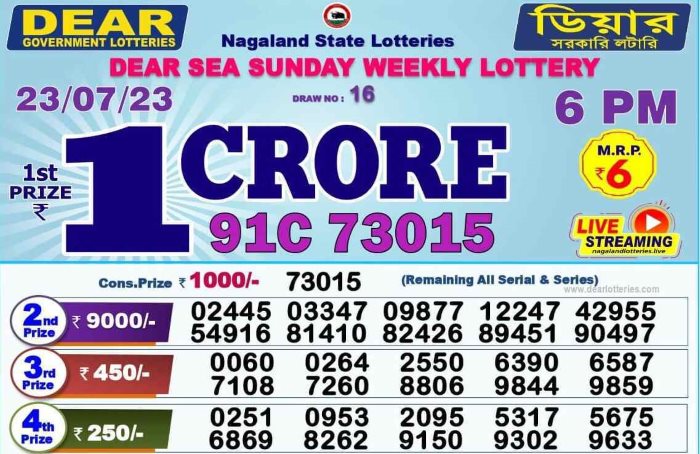 Numerous Indian state lotteries are currently on offer. The DEAR Lottery is one of India's biggest lottery organisers that oversees the three daily draws and offline ticket distribution mechanisms for the state governments of Sikkim, West Bengal, and Nagaland.
Players hoping to win big cash prizes await the results of these state lotteries with great interest, with daily announcements of the DEAR lottery results being published on their official lottery websites. Results can also be found on local newspapers and a number of lottery result websites.
Players must note that DEAR Lottery can only be purchased offline from authorised retailers. It is not available online as of now, so be mindful of any such fraudulent websites that lure you into buying them online.
DEAR Lottery Sambad Playing Details
| Day of the Week | 01:00 PM (Morning) | 06:00 PM (Day/Afternoon) | 08:00 PM (Evening/Night) |
| --- | --- | --- | --- |
| Monday | Dear Ganga Morning | Dear Sun | Dear Flamingo Evening |
| Tuesday | Dear Teesta Morning | Dear Moon | Dear Parrot Evening |
| Wednesday | Dear Torsa Morning | Dear Mercury | Dear Eagle Evening |
| Thursday | Dear Padma Morning | Dear Venus | Dear Falcon Evening |
| Friday | Dear Hooghly Morning | Dear Earth | Dear Vulture Evening |
| Saturday | Dear Kosai Morning | Dear Mars | Dear Ostrich Evening |
| Sunday | Dear Damodar Morning | Dear Jupiter | Dear Hawk Evening |
---
Top Online Lotteries in West Bengal
There are several international sites that offer a wide selection of international lotteries for players in West Bengal looking to enter an online lottery. Remember that although India-based lotteries are banned online, there is no such explicit rule for lotteries offshore.
You may also use our online lottery guide to make informed choices. So, feel free to try your luck!
Here are some of the most popular international lotteries available in West Bengal:
1. Powerball
Established in 1992, US Powerball is perhaps the most popular lottery worldwide, having set a record by paying out the largest jackpot in history valued $1.586 billion in 2016.
Draw days: Monday, Wednesday, Saturday
Minimum jackpot: $40 million (₹300 crores approx.)
Odds of winning a prize: 1 in 24.9
2. MegaMillions
Started soon after Powerball, MegaMillions was launched in 1996 and saw its highest jackpot in 2018, when a player won $1.537 billion. It also has an attractive second-tier prize structure, starting at $5 million.
Draws days: Tuesday and Friday
Minimum jackpot: $40 million (₹300 crores approx.)
Odds of winning a prize: 1 in 24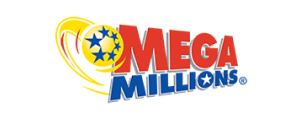 3. EuroMillions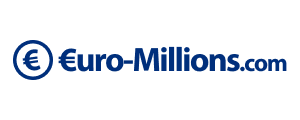 Offering a maximum jackpot size of €230 million, EuroMillions is one of the leading lottery sites in Europe. The highest jackpot so far was €220 million, won by a European in 2021.
Draw days: Tuesday and Friday
Minimum jackpot: €17 million (₹142.63 crores approx.)
Odds of winning a prize: 1 in 13
4. SuperEnalotto
SuperEnalotto was started in Italy way back in 1997, and has since spread its reach across the world. A new variation named SuperEna Max was launched in 2014, and paid out its highest jackpot of €209.1 million in 2019.
Draw days: Tuesday, Thursday, Saturday
Minimum jackpot: €2 million
Odds of winning a prize: 1 in 16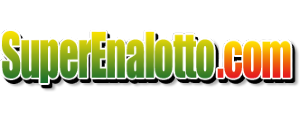 5. EuroJackpot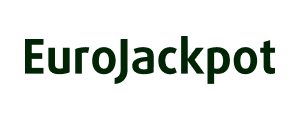 Another popular lottery from the European region, EuroJackpot originally had a maximum jackpot cap of €90 million, which increased to €120 million in March 2022. The new cap saw its biggest ever jackpot in May 2022, when a player from Germany won €110 million.
Draw days: Friday at 21:00 EET (Saturday in India at 00:30)
Minimum jackpot: €10 million (₹84 crores approx.)
Odds of winning a prize: 1 in 26
---
Benefits of Entering an Online Lottery in West Bengal
One of the states that has a policy in place to support lotteries is West Bengal, and the regulations are likewise adhered to by the West Bengal state lottery. There are now online lottery tickets available for it as technology takes over the sector.
So what are the advantages of playing the West Bengal lottery online?
You Never Miss a Draw
Be it due to to your busy schedule or poor weather, you are more likely to miss a ticket draw for the West Bengal state lottery if you buy the ticket physically. Entering online saves you from this blunder.
You Never Lose a Ticket
Choosing a physical lottery ticket is problematic when you buy quite a few of them at once. One might easily be lost. You can avoid this by playing online instead.
Get Notifications After Winning
When playing offline, participants must look up the West Bengal state lottery results to see if they have won, and having too many tickets makes it difficult to keep track of all the winning numbers. However, an SMS or email will notify you if you enter the West Bengal lottery online.
Convenience & Availability
If you want to buy a ticket offline, the seller must be open, but this is obviously not the case when you play any lottery online. Online purchases are always easy because they can be made on the go.
Numerous Options
There are several online lotteries today, which are further transforming the industry. Participants can buy tickets from various platforms like Lotto247 and Lottoland without restrictions.
---
How To Buy a Lottery Ticket in West Bengal
The lottery in this area runs seven weekly draws in along with six annual schemes. The draws include the New Year Bumper, Puja Bumper, Diwali Bumper, Banga Lakshmi, Bangabhumi Bhagirathi Super Draw, Bangasree Ichamati Super Draw, and many more.
The state's lottery distributor has designated certain retailers as the only places where players can purchase tickets for these draws.
While the West Bengal State lottery is currently suspended, individuals are still able to purchase tickets for the Nagaland State lotteries. Players have to check the West Bengal lottery sambad for the results.
---
How To Enter an Online Lottery in West Bengal
No one is prohibited from playing in international lotteries through internet portals according to West Bengal lottery legislation. To purchase tickets online, simply follow the instructions listed below.
Step 1: Visit your preferred online lottery website. Sign up and validate your account.
Step 2: Select an international lottery.
Step 3: Choose the lottery numbers and the dates for the drawing.
Step 4: Additionally, you can pick numerous tickets and draws.
Step 5: Pay in full and then wait for the draw results.
Remember that almost all lottery websites provide a 'Quick Pick' feature that allows you to choose random numbers from the ticket in case you face issues in choosing the right number. The cost of each ticket for the international lotteries indicated above may vary depending on the platform, ranging from ₹150 to ₹350.
---
How To Buy Online Lottery Tickets in West Bengal
Before you proceed to buy tickets from any website, make sure it is a legitimate site based out of India, as otherwise, you will be flouting West Bengal lottery laws.
Simply follow the steps below and you will be able to buy tickets for West Bengal lottery online in no time: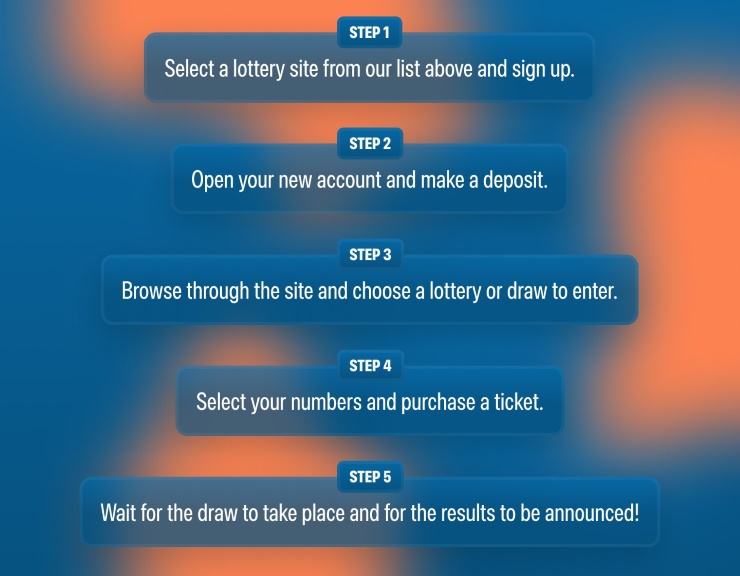 Also, check out our Free Online Lottery article.
---
West Bengal Lottery Results
As mentioned previously, West Bengal DEAR lottery is the biggest organisation that manages lotteries in the state.
The state's lottery results, including West Bengal DEAR lottery results, are published daily in various newspapers. Catch the 'West Bengal Lottery Sambad for DEAR Lottery' results live daily at three different times: 1 p.m., 6 p.m., and 8 p.m.
These websites also show results from the day before, and you can check them out online or download a PDF of the result.
---
Other Similar State Lotteries
The West Bengal government promotes lotteries from other states in its vicinity, the most popular being the Nagaland State Lottery, Sikkim State Lottery, and Assam State Lottery.
Nagaland State Lottery: To increase state revenue and manage the smooth operation of all lotteries — both online as well as offline, the Nagaland State Lottery Department was established. Lottery plans and results are announced by the state government's finance department.
Sikkim State Lottery: In order to provide a fair and transparent lottery system in the state for participants, the Sikkim State Lottery was established in 1978. The Sikkim DEAR Lottery and the Sikkim Labhlaxmi Lottery are the two divisions of the Sikkim state lottery.
Assam State Lottery: The State Government oversees the Assam State Lottery, also referred to as the Bodoland Lottery. Only vendors approved by the council may sell these paper lottery tickets offline in stores, and the Bodoland Territorial Council investigates these operations to ensure fair practices.
---
Online Lottery West Bengal India Final Say
Although West Bengal does not have any official state lottery anymore, citizens are allowed to legally purchase offline lottery tickets from several authorised retailers. However, they are fairly limited in comparison to those found in many other nations.
Thankfully, we found it very easy to use online lottery sites that have their main offices overseas, outside of the West Bengal legislation. So, locals can now enjoy the best of both offline as well as online lotteries as they are quite easily purchasable.
As always, bet responsibly and make sure to only use legitimate websites!
---
West Bengal Online Lottery FAQs
1. Which are the best online lottery sites in West Bengal?
West Bengal residents can play online lotteries at websites including Lotto247, Lottoland, and the rest of the sites that we have listed for you above. You can wager on the results of various well-known worldwide lotteries on these websites, including US Powerball, EuroJackpot, MegaMillions, EuroMillions and many more.
2. Is Lottoland legal in West Bengal?
The state has not imposed any ban on foreign lottery sites such as Lottoland, so you can safely play on these platforms as they are not expressly declared illegal.
3. Is there any age criterion to enter a lottery in West Bengal?
Yes. All players must be at least 18 years old to enter a lottery in West Bengal.
4. Are lottery winnings taxable in India?
Yes. Winnings from lottery are liable to income tax in India. For information on the exact tax rates, please contact a professional tax consultant.
---
Other Lottery Articles