Paplu, known as the Indian version of rummy, is among the most popular games played in India. We will be taking a look at all there is to know about the Paplu card game in our article, so read on for all your Paplu rules and full guide!
---
---
Best Casinos To Play Paplu Rummy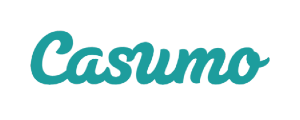 1.
150% welcome bonus up to ₹15K + ₹101 daily for 7 days
Supports Indian banking options
Dedicated Casumo App
Wide range of sports betting + casino gaming options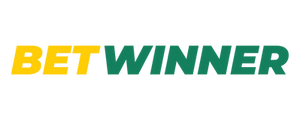 2.
100% first deposit bonus up to ₹8000
iOS + Android mobile app
Easy registration
Licensed and secure platform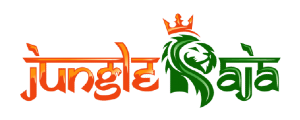 3.
Register at the casino and receive a ₹500 welcome bonus
Good variety of casino and live casino games
Cool user-interface
Regular promotional offers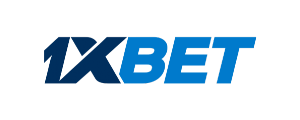 4.
Welcome package up to ₹130,000 + 150 free spins
Wholesome casino with a variety of gaming options
Accepts Indian Rupee currency
Special apps for Android, Windows and iOS devices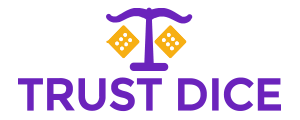 5.
Welcome bonus package up to $90,000 + 25 free spins
Massive welcome bonus
Fresh and colourful website
5000+ games to play and enjoy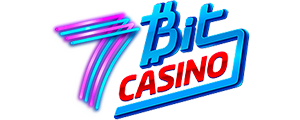 6.
100 % Welcome bonus up to $300 or 1.5 BTC + 100 free spins
High-quality casino interface
VIP membership benefits
Regular tournaments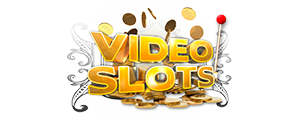 7.
100% welcome bonus up to ₹20,000
Wide variety of casino gaming options
Regular promo deals
Safe banking options
---
What Is Paplu Card Game?
There are several card games like Teen Patti, Andar Bahar, Jhandi Munda, and Sic bo that played in different parts of Asia. Paplu is another such exciting game, which is often referred to as the Indian version of rummy as its features are somewhat similar, although you will find variations.
Paplu rummy can be played among two to 10 players. You can use three decks of 52 cards when playing up to six players, and when there are more players, an additional deck of cards is needed.
Let's learn more about the game below.
⭐ How To Play Paplu Card Game
Paplu is played in two different versions at online casinos: one is the 13 cards game, and the other is 21 cards game. However, the most popularly played in India is the 13 version, which we will be discussing in detail.
The game begins with each player picking a card from the deck. The player who gets the lowest card value is the dealer for this game round.
The dealer shuffles the deck of cards. The player sitting to the dealer's right picks a random card from the deck and places it face up in the middle of the gaming table for all players to see. This is the Wild card in the game round.
The cards with the same value as the Wild are used as a substitute to form the winning sequences during the game, but the Wild itself will not be used in the game.
Further, the jokers in the deck are also Wild cards and work as substitutes.
After this, the dealer serves 13 cards to each player. The remaining cards are placed in the middle of the table next to the Wild card, face down.
The objective of the game is for the players to form different sets of cards.
⭐ Rules To Play Paplu Card Game
As mentioned above, you must make different sets of cards with the 13 dealt to you. If you have no particular sequence, you can pick one card from the deck placed in the middle when it's your turn. Use the cards to form a meaningful sequence.
Paplu rules require you making any of the following sequences:
| | |
| --- | --- |
| Natural Run: | It is formed by 3 or more cards in a sequential manner. These cards must be of the same suit to be considered as Natural Run. This must be a pure sequence made up of consecutive cards without using wilds. |
| Run: | This is also formed by 3 or more cards sequentially but may include wild cards. |
| Set: | A sequence formed by 3 or more cards of the same rank. Again, you are allowed to use the wild cards to form a meaningful Set sequence. |
| Triplets: | Triplets are formed by three cards of the same rank from the same suit. Now, this is only possible if you are playing with three or more decks of cards. |
Once you have formed these sequences using the 13 cards, you can just say "Rummy" to finish the round.
⭐ Scoring in Paplu Card Game
Once the winner of the game is declared, the other players count the values of their cards. If you are playing for real money, everyone needs to pay the winner an amount equal to the points of their respective loose cards — those that are not in sequence.
So, the scores of the cards in the Paplu game are as follows:
Ace, King, Queen and Jack are valued at 10 points each.
The number cards from 2 to 10 are considered for their face value. This simply means if you have a card of 6, it holds 6 points.
Wild cards or Joker have no value. They carry 0 points.
| Card | Value |
| --- | --- |
| 2 | 2 |
| 3 | 3 |
| 4 | 4 |
| 5 | 5 |
| 6 | 6 |
| 7 | 7 |
| 8 | 8 |
| 9 | 9 |
| 10 | 10 |
| Jack | 10 |
| Queen | 10 |
| King | 10 |
| Ace | 10 |
| Wild Card or Joker | 0 |
---
Rummy vs Indian Paplu Card Game
Although the rummy and Paplu games seem similar, they come with their share of differences. Check out the table below which highlights these differences.
| Rummy | Indian Paplu |
| --- | --- |
| You should compulsorily make a pure sequence consisting of three or more consecutive cards. | There is no such requirement. You can form any or multiple sequences from the list mentioned above. |
| Apart from the pure sequence, you should also have a second sequence formed by three consecutive cards. | Again, there is no such requirement. |
| Rummy is played with 13 cards, generally. | Indian Paplu is played with 13 or 21 cards. |
---
Tips To Score at Paplu Card Game
In this section, we will share with you some interesting ways to remain successful at the Paplu game.
⭐ Discard High Card (if not in sequence)
The aim of the game is to form sequences, as mentioned above. You will see cards like Ace, King, Queen and Jack come with a score of 10. We suggest you discard these cards at the earliest if they don't make any particular sequence as required in the game, as otherwise, they would reduce your overall score as a loose card and you will owe the winner more if you don't win.
⭐ Wild Card is Important
We often forget that we have a Wild card and discard it while focusing on making the sequence. Keep an eye on it!
⭐ Triplets Must Be Formed in Different Card Suits
If you are forming a triplet sequence, remember to do so using different card suits. You cannot have two of the cards from the same suit; for instance, 3 of spades, 3 of diamond, and 3 of a diamond is the wrong form. Instead, 3 of spades, 3 of diamonds, and 3 of clubs is the right form since the suits are different.
⭐ Wild Card Not Usable in Triple
A Wild cannot be used to substitute the cards in the triplet sequence; it can only be used as an actual card in this particular sequence.
---
Conclusion
We hope you now have an idea of how to play Paplu. If you are new to the game, you can try it in demo versions first, which are absolutely free to play at online casinos. Once you have mastered the game in the free version, go ahead and play the Paplu card game for real money!
---
FAQs on Paplu Card Game
1. Where can I access Paplu card game?
We have listed some of the top casinos online where you can access and play Paplu.
2. Is it safe to play the Paplu card game online?
Yes, it is safe to play the Paplu card game online. The game is developed with RNG software, which ensures fair and impartial results in software version. Also, during the live Paplu games, everything is handled before your eyes. Overall, the casinos ensure secure and impartial gaming.
3. Can I play the Paplu card game for real money?
Yes, many online casinos allow you to play Paplu card game for real money.