When talking about ingenuity and graphical prowess, cricket video games have always been underrated, at least when compared to other sports. The late 1990s saw a surge in titles, with various publishers trying their hand at this legendary sport. However, few of them were able to compete with FIFA and NBA 2K when it came to popularity.
Unexpectedly, the mid-2000s and 2010s ushered in the golden age of online cricket games. In this post, we'll round down the very best PC titles, based on a plethora of factors. Keep in mind that we didn't just pick the newest games, as overall stability and quality were our foremost priorities. We hope that you'll enjoy each game and have a lot of fun with your favourite players!
---
6. Brian Lara International Cricket 2005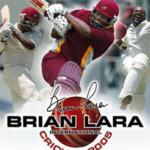 You might be wondering – why is a 15-year-old game on this list? That's a valid inquiry, but the answer might be even more valid. The Brian Lara-endorsed 2005 title is a seminal release in sports video game history, as it is one of the first cricket games to be officially endorsed by a proper star. One of the greatest batsmen of all time, Lara was always eager to have a game with his name on it.
Aside from the Trinidadian's signature, the game is characterized by crisp graphics and a straightforward approach to gameplay. This is evident in both single-player and multiplayer modes. One thing that immediately stands out when playing this game is the abundance of tournaments, all of which have their own unique details and special design solutions. The game is officially licensed by the ICC Cricket World Cup and the ICC Champions Trophy, which means that almost all players who recently participated in these events are available.
Even today, Brian Lara International Cricket stands out as one of the most mechanically sound games. The motions of each player are natural and unforced, which is not something you see on a regular basis.
5. Don Bradman Cricket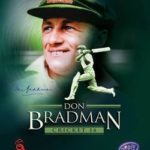 The Don Bradman series is sometimes called 'the NBA 2K of cricket'. That should be enough of a sign for you to start noticing the legendary status of this PC cricket game. It was developed by Big Ant Studios, who have had their fair share of smash hits when it comes to popular games. The Aussie company topped the charts with Rugby League Live, Fruit Ninja, Casey Powell Lacrosse, and AFL Live. They've been so successful that Don Bradman Cricket 2014 isn't even their best cricket game. Yup, that's how crazy their consistency is.
With all that being said, this game transports us to a modern world that's based on real-life cricket environments. First and foremost, it's impossible to not notice the spectacular crowd effects and animations. At the time of its release, Don Bradman Cricket was probably the most graphically advanced cricket game, but the visual appeal is just a foundation for the amazing freedom the title offers.
The career mode is exhilarating, as you can simulate up to 20 years of your custom player's career. You should also check out the Cricket Academy section, where you can create teams for specific situations and practice them on a regular basis. Practice nets and Match practice are some of the best cricket tutorials we've ever seen, so beginners are bound to have fun.
What takes the cake here is the advanced level of ball physics, described as a unique batting system with interactive bowling controls and a lack of shot markets, all topped off with full 360-degree shot delivery. Not too shabby.
4. EA Cricket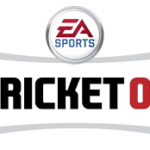 EA Games are no strangers to big sports titles, as they have racked up a myriad of accomplishments in this niche. NBA Live, NBA Street, NHL, Madden NFL, and much more comprise just some of the notches in EA's best. The first thing that comes to mind when we think about this game is the bittersweet feeling of knowing that this is the company's last cricket title. Even though EA stopped updating the series, the game is still relevant and serves as a foundation for many of today's titles, too.
It's all about customization in EA Cricket 07, with game modes found in abundancy. The limited-overs feature intrigued us the most, and we have to say that it was unusual to play a cricket game for PC without a predetermined limitation. If you're in the mood for 50 overs, EA does a nice job of simulating pitch decay and adjusting your bowling to the current state of the ground.
Weather conditions and grounds are plentiful too. There is even a slightly altered version of Kolkata's Eden Gardens. However, one flaw that we couldn't help but notice was the apparent lack of licensing. Only England, Australia, New Zealand, and South Africa gave EA the green light to use their players and kits. Even though the game is sound is so many ways, he couldn't help but notice the lack of big-name players.
One other iconic thing about EA Cricket 07 is the introduction of the Ashes section. Easy stroke play was obviously a big problem in the 05 version, but it seems to be completely polished, even in 2020.
3. Ashes Cricket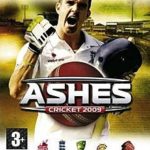 Released in 2017, Ashes Cricket is yet another successful game released by Big Ant Studios. If you previously played Don Bradman Cricket 14, you will recognize some of the same mechanics here, too. Like in Don Bradman, you will encounter excellent players models and a plethora of camera angles, with some of them even being adjustable by the player. The crown animations leave a lot to be desired, though, but the situation is bearable unless you pick certain angles of viewing the game.
When the game was released, experts flocked to praise the number of similarities between this simulation and real cricket. That's what took us by surprise, especially when we observed players running and batting the ball, along with close-up replays and highlights. Unlike most other cricket games for PC, all the batting and bowling controls are up to you. However, the fielding is fully automated, which we believe should be altered in the future. Full players control is something most cricket fans want to see in simulations, so such a move is the obvious next step.
Aside from the graphics and the amazing UI, Ashes Cricket is blessed with immense historical value. All the players from the 2017-18 Ashes Series are present, giving the game a perfect score when it comes to realisticness. If you get bored of playing the same game over and over again, you can enter Custom Mode and design your own players, teams, and even umpires!
2. Don Bradman Cricket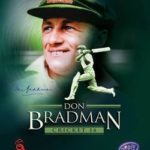 This is the second time Don Bradman appears on this list, but don't think we ranked the game this high just on name alone. Even though Big Ant Studios are a known cricket game powerhouse, they still managed to outdo their own accomplishments with this particular title. Basically, everything that works was kept, while everything that was iffy got a rehaul.
A prime example of such an approach is the control system, which has been made even more realistic and intricate. Now, some players did express their concerns with the complexity of the system, but it's always been obvious that Don Bradman Cricket was made to be akin to the real-life game.
The Career Mode section was also made more intricate, with the ability to start from the lower leagues and play in the Ashes Series. If you're bored of focusing on just one player, you can effectively manage a whole club or a national team. Batting is probably what saw the biggest improvements. We were amazed by all the new options, such as the helicopter, the reverse sweep, or the scoop.
1. Cricket 19: Official Games of the Ashes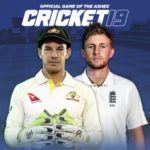 We know that you're probably expecting a descriptive paragraph on how we struggled to find the best game and this was a close call. However, this was not the case. Cricket 19 simply blew everyone else out of the water, both classics and modern titles. Our reason for awarding them the gold medal is the presence of a full package. Nothing is lacking – literally.
On top of an excellent visual engine, you will find all the elements that make cricket games for PC lifelike. Interestingly, this is the only game where both bowlers and batters have been adjusted correctly. Never before were we able to play both positions with such accuracy? It's clear that Cricket 19 was developed from multiple 'sides' at once, mainly because everything seems so natural.
You'll see test, 1D, and T20 matches are all available, with the added benefit of creating your own scenarios or challenge. You won't be required to tackle them all by yourself. Cricket 19 is perhaps the cricket game with the best community of players. Thus, you can share your scenarios, create custom rankings, and laugh while people from all four corners of the world fail miserably when attempting to better you.
---
Best Cricket Games for PC Conclusion
The above are all great games, and each has its positive and negative. However if you're interested in real play real life betting then we suggest going on sites like 10Cric who dedicate most of their site to cricket betting. They also have other great sections to bet on and play, such as their live casino. Check them out below:
Get your hands on India's premium sports betting offers

₹2,000
Sports Freebet Bonus
Strong Focus On Players From India
24/7 Support & Fast Withdrawals
Cricket Live Betting