New PC cricket games are released almost every year, with minor and at times indistinguishable advancements made to the game-play mechanics, as an alternate from Cricket Betting, for Cricket enthusiasts.
A few have stood the test of time to claim their spot among the best! We take a look at what makes these games so internationally acclaimed in this detailed review below.
---
Best Real Money Cricket Betting Online Casinos

1.
Casino welcome package up to ₹60,000
100+ live casino games
Cricket-themed slot games
Live Chat Assistant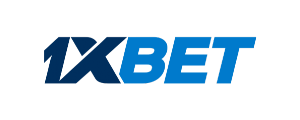 2.
100% bonus on first deposit up to ₹20,000
One-click registration
Live Chat
Dedicated tab for cricket betting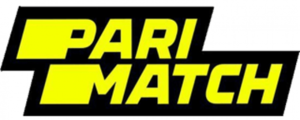 3.
Welcome bonus up to ₹1,05,000
Over 7000 slot games
30+ roulette tables
Virtual cricket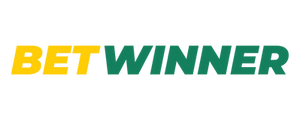 5.
100% up to ₹8,000 first deposit bonus
Attractive promo code store
Multiple live casino games
Wide variety of sports betting events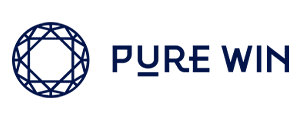 6.
Deposit bonus up to ₹90,000
Indian payment methods
40+ scratch cards available
Cricket betting tips and predictions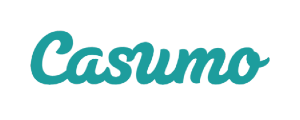 7.
150% bonus offer up to ₹15,000
Appealing user interface
Hindi-speaking live casino dealers
Intuitive cricket sportsbook page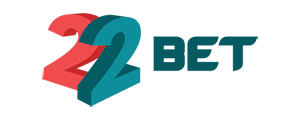 8.
First deposit bonus up to ₹25,000
Live drops and wins games
Multiple Poker, Blackjack, and Roulette variations
Cricket betting for regional events
---
The Best Cricket Games for PC
Let's take a look at the list of the PC cricket games that we consider to be among the best of all time:
1. Cricket 19
Released in July of 2019, this game comes from Big Ant Studios, the developers who previously gave us well-known titles such as Ashes Cricket 2017 and Big Bash Boom. Cricket 19 received high praise from critics for bringing better graphics to the mix and introducing new features to allow the player to further customise their gameplay style.
One feature introduced in this game that stood out the most was the scenario mode. This allowed players to recreate actual cricket history by selecting an iconic match from the past and jumping in to change it.
The customisation features in Cricket 19 are also far more detailed, letting you create a custom bat, stadium, and logo for your personalised team. Overall, this game gives you a more realistic approach to playing cricket and managing a squad. You can also download this online cricket game for PC, PlayStation 4, Xbox One, and Nintendo Switch.
2. Ashes Cricket 2017
A precursor to Cricket 19, Ashes Cricket was solely based on the 2017-18 Ashes series between England and Australia. Although this high-quality cricket game has a relatively smaller customisation tool compared to its sequel Cricket 19, it introduced many key features that were only improved in future Big Ant Studios cricket games.
Ashes Cricket paved the way for more realistic graphics in cricket games as it made use of motion capture technology to create a more authentic feel. It also brought in custom bowling and batting styles to make the experience as personalised as possible.
In this game, you get to play in career mode, allowing you to start from any position of a cricketer's journey from a junior club player to an international team bowler. You also get the option to create your players, new teams, and even a personalised set of umpires that can be shared worldwide through the online play mode.
Ashes Cricket 17 is one of the best online cricket games for PC, PlayStation, and Xbox One on Steam, or the individual console's game store.
3. Don Bradman Cricket 17
The Don Bradman series started Big Ant Studios' foray into making cricket-based games back in 2014, and with Don Bradman Cricket 17, the developers captured a near-perfect, essence of the sport virtually. It introduced new batting and bowling styles well-known in the cricketing world such as the helicopter shot and googly balls.
It also brought about a more advanced fielding system for PC cricket games like reflex catching, which let players dive into the ball's trajectory to catch it. Fielders could also slide and tap balls back inside the boundary to avoid a four or a six.
Don Bradman Cricket 17 was the first game to motion capture female cricketers as well, letting you play women's cricket tournaments and matches. You also get to play a woman's career mode, starting your journey as a local cricketer in a county club all the way to international level in the Women's Championship.
You can get this cricket game for PC, PlayStation 4, and Xbox One on steam and respective game stores.
4. Cricket 22
The latest game in Big Ant Studios' cricket series, Cricket 22 includes all the best features from the developer's previous games and improves on them by upgrading the gameplay and introducing new features.
The best new feature in Cricket 22 is the after-touch control system, which essentially lets you sway the way the ball moves after it's been bowled. In addition, the direct-hit mechanic feature makes fielding more immersive, giving it a cinematic feel. These upgrades might feel tiny, but the little details are what make your gaming experience memorable.
The main area of improvement in Cricket 22 is the immersion aspect, which attempts to enhance your gameplay and refine the core mechanics to give players a smoother experience.
This PC cricket game is newcomer-friendly as well, giving players a brief tutorial of the mechanics before jumping in. Also featured is an all-female commentary for the first time, further emulating a real-life cricket match.
Cricket 22 is available to download on PC, both the PlayStation 4 and PlayStation 5, The Xbox One, Series X and Series S, and Nintendo Switch.
5. Brian Lara International Cricket 2007
The Brian Lara Cricket series from Codemasters offers some of the most iconic video games ever, which in turn established the modern feel and gameplay of PC cricket games today. Starting back in 1994, the series kept improving the mechanics with each iteration as it grew, culminating in the sixth title, Brian Lara International Cricket 2007.
With not many high-quality cricket games in the 2000s, this game looked hyper-realistic for its time. It also had different modes that let you play the ICC championship trophy and the World Cup, as well as Test matches, ODIs, and T20s.
The revolutionary feature of this game was its introduction of online play, letting people across the world connect and compete against each other. At the time, this was still relatively new in the gaming world, but Brian Lara International Cricket 2007 successfully integrated it, allowing later generations to further improve on it. You could also do net practice in this game to kill time without affecting your progress in any way.
Overall, the Brian Lara series as a whole was a crucial part of the development of future PC cricket games, and remains a fun game to go check out.
6. EA Cricket 07
This title might be the most popular PC cricket video game out there as it was developed by EA Sports, a company responsible for other massively successful games such as FIFA and NBA Live.
Cricket 07 lets players tweak around the types of matches, with the option of playing either a 5-over game or a 5-day long Test match.
Players were also given the ability to change the weather conditions and select pitches to customise how external factors affected gameplay. There were options to play in simulated versions of popular venues like the Lord's stadium in England, completely immersing you in the match.
Additionally, you could choose between several tournaments, including regional games like Australia's Big Bash and the C&G trophy of England. Players could also go on long and short tours to different countries to decide an overall winner, rather than just a single match-winner.
EA gave the PC cricket games series the kick it needed in terms of introducing customisable settings, which would later only be improved on to refine immersion and personalisation. This PC cricket game is also available on the PlayStation 2 for console-oriented players.
7. Cricket Revolution
Although this game might not be as popular as the rest on the list, Cricket Revolution successfully created a customisable gameplay mode, giving players the ability to assign different actions like specific shots to key mappings.
This game also motion-captured cricketing shots back in 2009 when it was still premature, causing the whole experience to feel more authentic. Players could select batsmen based on their specific abilities and skills, making every minute action matter. Similarly, the Bowling Gadget feature let players tweak their swings and create special deliveries, allowing for further personalisation not seen in earlier games.
You could also view your performance in the game and check your overall statistics to see which cricketers were suited best for you and could help improve your gameplay. While playing against the computer, you were also able to change difficulty modes to test your skills.
A multiplayer option was also included, allowing you to play against friends and other players worldwide. With a whole community network present in-game to chat with others and track individual rankings, the competitiveness of cricket really comes through in this title. However, Cricket Revolution is only available on PC.
---
How to Download Cricket Games for PC
There are essentially two ways to install PC cricket games: either through a CD or flash drive, or online through portals such as Steam and Epic Games and downloading it onto your PC.
For a quick walkthrough of the online process, follow the steps below:
Open your browser and look for your desired PC cricket game on Google.
Type in the title you're looking for (e.g. Cricket 22) then wait for the search results to appear. Click the one you want.
Follow the steps on the website to buy and download the game to your PC, and enjoy!
Note: Avoid websites that offer you to download a PC game for free. They might have buttons like "cricket games for PC download" that, when pressed, could install a virus onto your browser.
There's also an abundance of free cricket games for PC online to select from that might not necessarily have advanced gameplay mechanics. However, these games offer the basic click system that can still be entertaining to play.
---
Cricket Games for PC Final Say
A number of PC cricket games that have been developed in recent years have potential to bring in advancements and improvements to the gameplay mechanics. But as of now, the games listed above are Best Casinos India's top pick for the top PC cricket games of all time.
In addition, many online Indian casinos offer games such as virtual cricket, adding the element of gambling to the sport, as well live cricket betting on actual real-time, real-life matches. They also have other Indian casino games to play online. To learn more, continue exploring our site and see what's available out there!
---
PC Cricket Games FAQs
1. Which is the best PC cricket game at present?
Though the answer is extremely subjective, we consider Cricket 22, released in 2021, worthy of being titled the best PC cricket game at the time of writing, having only improved on its previous iteration, Cricket 19.
2. What are virtual sports in online casinos?
A few casinos offer players a simulated version of their favourite sports like cricket or football, wherein you play and bet against the computer to win real money.
3. Which are the best online casinos for cricket betting?
4. Where can I download PC cricket games online?
For specific titles like EA Cricket 07, check the EA website to see if you can buy and download the game, or online portals like Steam to check its availability.