LottoSmile is an incredible lottery website, however unfortunately it recently stopped accepting Indian players. The platform has over 50 lottery games and both new and existing players have access to tons of promos. The website is user-friendly and your personal and financial details are kept secure. In this article, we will give you an honest LottoSmile India review, a list of LottoSmile Lottery games, and a step-by-step guide on how to sign up, make a payment, and more. Since LottoSmile does not accept Indian players anymore, we highly recommend playing on Lotto247, Multilotto, or LottoLand.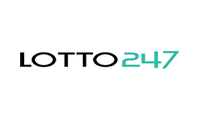 UPI and Net Banking
Incredible Reputation
Casino Games
---
WHAT IS LOTTOSMILE?
LottoSmile is a website that specializes in providing international online lottery tickets to customers online. The website has a widespread agent base all around the world that purchases lottery tickets on behalf of their website users. This means whether you are in the country where the lottery tickets can be bought from a licensed seller or you live abroad with no ticket providers for that particular lottery, you can still buy a lottery ticket online.
After purchasing a ticket on LottoSmile the agents go on and purchase from a licensed ticket provider. They then send a scanned copy of your ticket and link that ticket to your account. If your ticket gets the prize, LottoSmile agents will pick up the prize for you and the website will transfer the prize to your account. LottoSmile offers over fifty different lottery games to play with an option of buying one, two, and more tickets, and special offers such as Syndicates and Bundles.
---
LottoSmile Online Lotteries
LottoSmile offers over fifty different lottery games ranging from privately held lotteries to state-approved lotteries from various countries and practically every continent, such as the Kerala Online Lottery or Satta Matka. These games vary from the frequency of draws (weekly, monthly, etc.), to the overall prize pools (the sum amount of all possible prizes), as well as the Jackpots, or the first prizes (anywhere from 1000 rupees to astounding crores.
Here is a list of the most popular lotteries available at LottoSmile:
| | |
| --- | --- |
| Lottery Name | First Prize |
| Mega Millions | $277 million |
| US Powerball | $104 million |
| SuperEnalotto | €142.3 million |
| EuroJackpot | €22 million |
| EuroMillions | €17 million |
| Clash4Life | $7 million |
| Texas Two-Step | $200 thousand |
---
Is LottoSmile India Legit?
Most players are cautious when it comes to lottery agent websites, and they should be. There is plenty of scam and con websites that lure innocent players into creating accounts and end up forfeiting payments when a player wins. This is not the case with LottoSmile. LottoSmile is a legitimate company, a part of The Lotter Limited, a company based in Cyprus with all the legal rights to provide the services they promise. It's also a longstanding company founded in 2002, this means twenty years of experience and trust-building with their players.
The website, among other things, utilizes a so-called GeoTrust certificate. The GeoTrust certificate protects the player's information and funds during the trading process as well as the prize transfer and withdrawal processes. There is a high amount of transparency with LottoSmile, and the company guarantees to pay your wins.
The company earns its profit from ticket commissions. This means that they only charge the players the service of ticket purchase. No commission is deducted when it comes to the prizes. This doesn't mean that these prizes are not subject to tax in your home country, so some deductions can occur.
---
How LottoSmile Works
LottoSmile has agents scattered all around the world that buy tickets from legitimate lottery ticket issuers. They then dedicate the lottery ticket to your account, pick up any prizes that might occur, and transfer these funds to your account, from where you can request a withdrawal.
When it comes to the player, all you need to do is to:
Step 1: Log in or sign up if you don't have an account.
Step 2: Fund your account.
Step 3: Pick the lottery you wish to play.
Step 4: Enter the numbers you want your ticket to have, or select the numbers randomly.
Step 5: Wait for the results.
The website also provides a series of interesting features that can spice up the game, like Syndicates and Bundles. A lottery syndicate is an option where many people gather and play the lottery together. Every player buys a lottery ticket (or more) and any winnings within a Syndicate are shared by all the players, according to the amount of their participation. For example, if four players participate, they all get a quarter of the winnings.
This way you can greatly increase your chance of landing a win. The downside is that the prize is split across the group. One way to get more money is to have a greater stake in the syndicate. Of four players in total, if the other three players buy one ticket each, and you buy two tickets, the prize is split into fifths, and you get two-fifths of the prize.
Another option to control your risk is through Bundles. A bundle is premade set of tickets that allow you to play multiple lotteries at the same time. This way you can widen your field of play and increase your chance of winning one of the lottery games that the bundle covers. Notice that LottoSmile offers purchase of a single ticket, which is not always the case with even the most popular lottery websites around the world. Finally, you can subscribe for consecutive future lottery games with a click of a button. This way you will never miss out on your favourite lotteries.
---
How to Sign Up at LottoSmile India
The signing-up process is pretty simple. Here are the quick steps to create a LottoSmile account:
Step 1: Go to the LottoSmile Website.
Step 2: Click the 'Sign up' button on the top of the page.
Step 3: You will be required to enter your personal details including your name and email.
Step 4: Create a password and confirm the details you've provided.
Step 5: Click the 'Sign Up' button to finish the account creation.
Step 6: A confirmation link will be sent to your email. Click on this link to verify your email.
Step 7: Your account is set up and you can now deposit funds and play your favourite LottoSmile lottery.
---
LottoSmile Offers, Promo Codes, and Vouchers
LottoSmile provides plenty of offers and promos to both new and existing players. The website regularly updates and improves its promo offers, so you can always keep an eye on the novelties.
There is up to a 25% discount for multi-draw packages, and these can stack up to 52 at the moment. Various one-time discounts can occur on special days. New players get special benefits, and players from India will get a discount for their first purchase.
At every moment, you can access the 'offers' tab via your browser to see the current offers the website has for you. There are also coupons and vouchers on various sites that you can use to get extra discounts from time to time. Make sure these coupons and vouchers are verified and whether they are first-purchase or any-purchase coupons and vouchers.
VIP Program
LottoSmile offers a special VIP program for their long-running customers. The VIP feature works via complementary points. These points are earned with every lottery session you play. Every point is worth $1 US. By gaining these points, you climb up the ladder that looks like this:
Bronze – 2.5% discount when you accumulate 51 points.
Silver – 5.0% ticket price discount with earning 201 points.
Gold – 7.5% discount by earning 501 points.
Platinum – at 2,001 points, your discount will be 12.5%.
Diamond – with 5000+ points, the discount maxes out at 20%.
---
LottoSmile India Payment Methods
LottoSmile offers various deposit and withdrawal methods that include payment cards and bank transfers. Here is an overview:
| | | | |
| --- | --- | --- | --- |
| Payment Method | Max deposit (US$) | Max Withdrawal (US$) | Processing (days) |
| VISA | 5000 | 1000 | 1-3 days |
| MasterCard | 5000 | 1000 | 1-3 days |
| WebMoney | 5000 | N/A | Varies |
| Bank Transfer | N/A | 50,000 | Varies |
For deposits, you can use VISA, MasterCard, and WebMoney. With these methods, your funds will reflect in your account instantly and there are no transaction charges. For fast withdrawals, you can use VISA, MasterCard, and Bank Transfer. LottoSmile withdrawal time for VISA and MasterCard is 1-3 days while Bank Transfer withdrawals could take up to 5 working days.
---
LottoSmile Mobile App
Yes, you can play Lottosmile on your mobile, however it doesn't have a dedicated Indian lottery mobile app. Although we are hoping the LottoSmile app for smartphones is soon going to hit the stores, currently, the option is to visit the mobile-friendly website via your mobile browser. The mobile website remains seamless regardless of the phone's operating system, Android or iOS. The mobile website allows you to create an account and choose your LottoSmile ticket while on the go. You can also fund your account and withdraw your winnings from your smartphone or tablet.
---
Recent Jackpot Winners at LottoSmile
Since its launch in 2002, LottoSmile has paid out more than $100 million to over 6 million winners around the world. LottoSmile respects the principle of confidentiality and believes that protecting the privacy of its users is of great importance. Privacy does not mean anonymity. The company carefully tracks all tickets to the respected user. Here we offer you a few examples of players around the world winning great prizes:
2015: M.M. from Iraq won the first prize estimated at $6.4 million with a ticket for Oregon MegaBucks.
2017: A. D. from Panama won the biggest lottery prize ever worth $30 million through the Florida Lotto draw.
2017: Nataliia won $1 million playing the US Mega Millions.
2016: H.V from El Salvador won $1 million playing the US Powerball lottery.
There are other, more recent jackpot winners, but the website needs to respect the period before these winner stories can be officially announced.
---
Customer Support
One of the most pleasant experiences, when playing at the LottoSmile website, apart from winning (of course) is their friendly and professional customer support. It is nothing like the local Playwin online lottery site. You can easily contact one of the customer support agents via the live chat option or by filling the contact form.
For instant response, the live chat is the best option since there is always a live agent to help you out. The live chat support is also available in several languages. There is also a FAQ section available that extensively covers most of the common issues and questions.
---
Lottosmile Pros & Cons
LottoSmile has been around for almost twenty years and while they have managed to maintain its reputation as a reliable lottery site, they do have their strongholds and weak points.
PROS ✅

A vast array of more than 50 different lottery games
A good and caring customer support
Relatively cheap LottoSmile lottery ticket prices
LottoSmile deals with REAL lottery tickets, not lottery betting
An option to buy one ticket

CONS ❌

Limited payment options
Fewer bundle options
---
Lottosmile India Review Conclusion
Given that the LottoSmile ticket price is comparatively lower than other websites and the customer support is caring and professional, LottoSmile is a great option if you are looking for a reliable online lottery. It's unfortunate that they no longer accept Indian players, but they do accept people from other parts of the world. The fact that there are over fifty different lotteries to choose from, the options for bundles and syndicates, all these together make it a good choice for international players.
---
Best LottoSmile Alternative lotteries in September 2023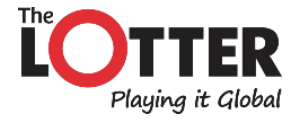 1.
20% Discount
Welcome Offer
50+ Lottery Games
Bundle Offers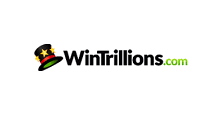 3.
5-10% Daily
Bonuses
Accepts Bitcoin
Good VIP Program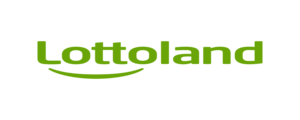 4.
Free USA PowerBall
Welcome Ticket
Incredible Reputation
Has UPI and Net Banking
Has Casino and Betting Games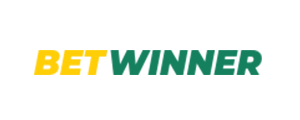 5.
₹8,000
Welcome Bonus
Long and lasting reputation
Relatively cheap lottery tickets

6.
₹70,000
Welcome Bonus
Lucrative welcome bonus
Many payment methods
Accepts Indian rupees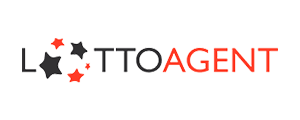 7.
Free lottery ticket
Welcome Bonus
Wide selection of games
Friendly customer support
Safe transactions
---
FAQs
1. Does LottoSmile have a site in Hindi?
Unfortunately, Lottosmile does not have a site in Hindi.
2. Does LottoSmile accept INR?
Yes. LottoSmile used to accept INR. However, currently it uses Visa, Mastercard, and Webmoney as depositing methods. The funds are accepted in form of the most common currencies as well, such as US Dollars and Euros, with options of other currencies like British Pounds, Russian Rubles, Australian Dollars, and Canadian Dollars.
Yes. LottoSmile is a member company of The Lotter Limited, a Cyprus-based company with more than 20 years of experience. These companies possess licenses and a GeoTrust system that protects your personal and financial details
4. Which games can I play at LottoSmile?
There are more than 50 lottery games from around the world available at LottoSmile India. The games include international lotteries like EuroMillions, MegaMillions, US Powerball, etc. There are a plethora of national lotteries from South America, Africa, Europe, North America, Australia, and Asia.
5. What happens if you win with LottoSmile?
If you win a lottery, any amount below $2500 will be automatically deposited into your account. You can then withdraw all or a part of your funds, and LottoSmile won't take any commissions. The commissions that may apply are the taxes that are mandatory according to your home country's laws and legislation. Any amount larger than $2500 has to be received personally, and the company may offer you help with flying to the country of the lottery you played to personally claim your reward.
6. Does LottoSmile hold a percentage of any prizes I win?
No. LottoSmile earns exclusively through ticket purchase commissions. Any withdrawal commissions are non-existent as far as LottoSmile is concerned. These do not include bank transfer fees and taxation of your home country.
7. How long does a withdrawal take at LottoSmile?
Withdrawal usually takes 1 to 3 business days and this does not include bank transfer periods, which can take additional time extending up to 5 business days.