Simple yet highly entertaining, the Lucky 7 game is now available to play live across many casino sites online. In this article, we explain all the rules, give you some useful trips, and list all the best platforms available in India that offer it.
Keep reading!
---
Top 8 Lucky 7 Card Game Casinos in India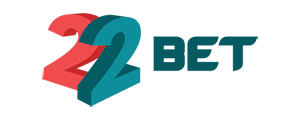 1.
Up to ₹25,000 'Welcome Bonus'
Lucky 7 with a demo gaming option
Several promotional offers available
Good collection of live card games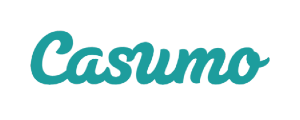 2.
Up to ₹15,000 'Welcome Bonus' + ₹101 daily for seven Days
Quick dispersal of players winnings
No hidden fees
2000+ casino games available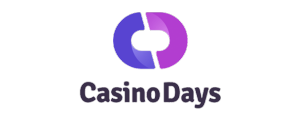 3.
Up to ₹41,000 'Welcome Bonus' + 100 Book of Dead free spins
Live Lucky 7 game available
4000+ casino games to enjoy
Accepts INR + cryptocurrency

4.
Up to ₹60,000 'Casino Welcome Bonus'
Quick access to Lucky 7 live game
Indian card games in Hindi
Loyalty Club benefits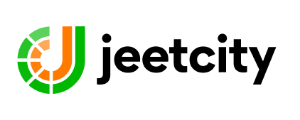 5.
Up to ₹70,000 'Welcome Bonus'
Special Indian card games collection
Support INR + various cryptocurrencies
Various levels loyalty program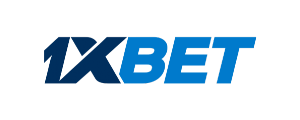 6.
Up to ₹20,000 'Welcome Bonus'
Special collection Hindi card games
Mobile app for Android + iOS phones
VIP tables for live gaming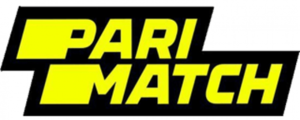 7.
Up to ₹1,05,000 'slots welcome bonus'
Features Lucky 7 game by Ezugi
Neat and user-friendly interface
Special Hindi games collection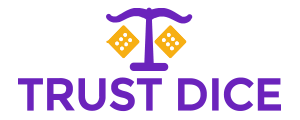 8.
Live Bitcoin casino games
Dedicated chatroom
Features sports betting options
---
What Is Lucky 7?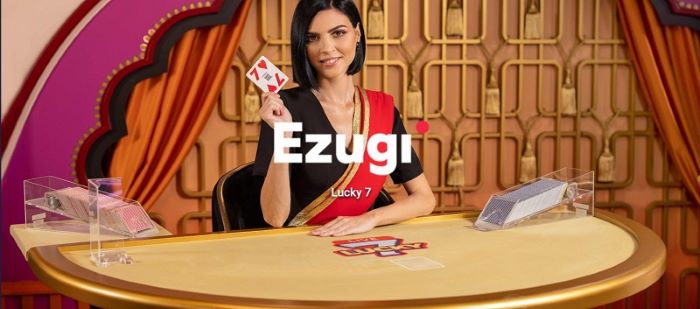 Developed by Ezugi, Lucky 7 is a live dealer game that is broadcast from the developer's own studios set up in Bucharest, Romania, with everything handled and overseen by a real-life and professional croupier. At the time of writing, it is trending among the best Indian casino games available online.
All the sites we have recommended above offer the Lucky 7 game to play for real money on your desktop or mobile phone.
Prefer dice games? Not to worry – we've got you covered with our guide to Jhandi Munda, including how and where to play it.
---
How To Play the Lucky 7 Game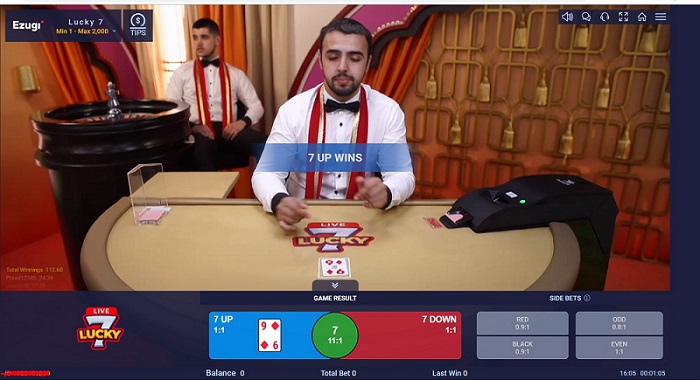 Playing Lucky 7 live is generally straightforward. The game involves using eight standard decks of 52 cards, with no jokers included.
❶ The cards are shuffled: Before the game starts, the croupier shuffles the cards multiple times and places them in a dealer shoe.
❷ Bets are placed: Next, players are invited to place their bets. All you have to do is predict if the card drawn will be:
7;
less than 7 (A, 2, 3, 4, 5, 6), or;
more than 7 (8, 9, 10, K, Q, J).
While the above are the standard three bets, you also have the opportunity to place four kinds of side bets as well. These include:
even number nets (2, 4, 6, 8, 10);
odd number bets (3, 5, 7, 9);
red cards, or;
black cards.
You have a 10 second-window to place your bets for a single round and play for real money.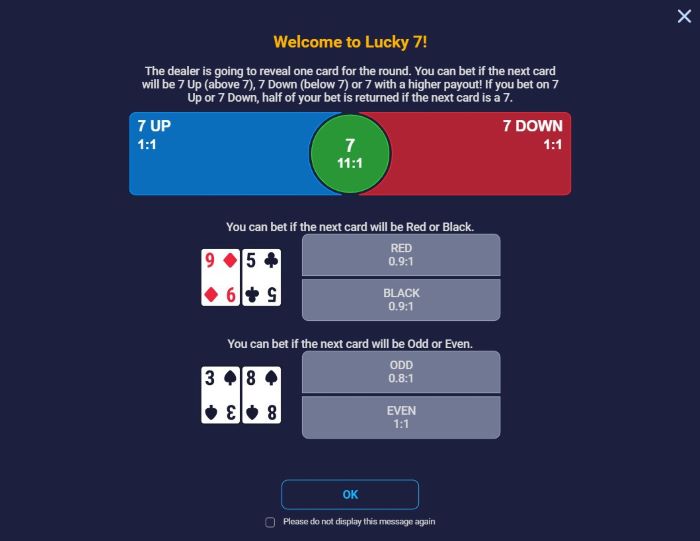 ❸ The dealer reveals the card: Once the betting window is closed, the dealer pulls one card out from the show deck and places it face-up on the gaming table. If your bet matches the face-up card, you win. If it doesn't, you lose the bet.
---
Tricks to Win at Lucky 7
Lucky 7 entirely depends on luck, meaning that strategies for games based on skill (such as poker) cannot be used here. However, you can still apply some tricks to increase your chances of winning:
Place Even-Number Side Bets
The eight decks of 52 cards contain more even numbers compared to odd numbers. A single deck of 52 cards (excluding jokers) contains 20 even numbers (2, 4, 6, 8, & 10) and 16 odd numbers (3, 5, 7 & 9). So, in eight decks, you will find 160 (20 x 8) even-numbered cards which are higher compared to 120 (16 x 8) 128 odd-numbered cards.
This simply shows you that the chances of winning increase with the bets placed on even numbers compared to the odd ones.
Place One Type of Bet
We advise that you avoid fluctuating your bets by switching between 7 Up and 7 Down in different rounds. This can negatively impact your gameplay and decrease your chances of winning. Instead, focus on one of either option. By being consistent, you increase your chances of winning.
The same approach can be applied to side bets. Either bet on Red or Black cards repeatedly, or place odd or even bets repeatedly.
Keep an Eye on Game Stats
One useful tip when playing Lucky 7 is to track which cards have been discarded. By doing so, you can make more calculated wagers instead of blindly placing bets. For example, if you see that there are more red cards being discarded, you can increase your bets on the black cards instead.
Start With Smaller Bets
In the initial stages of the game, especially if you're a complete beginner, it's best to place smaller bets to play it safe (literally). This will allow you to get used to how things work without risking too much money.
Once you've gained more experience and become more familiar with the rules, you'll be better equipped to place larger stakes and experiment with more complex wagers.
Never Place Continuous Bets on Lucky 7
It's tempting to place continuous bets on the number 7, as it offers the highest potential payout on wins. So, why do we advise against this?
The logic behind this is actually quite simple. There are only 32 cards numbered 7 in the eight packs of cards used in the game, out of a total of 416 cards. This means the chances of landing a 7 are slim. If you continuously bet on 7 throughout the game, you may end up losing a lot of wagers and money.

The latter may cause you to chase your losses, which, in gambling, never leads to a positive outcome. Instead, consider placing occasional 7 bets and diversifying your wagers to reduce your overall risk. 
---
Bet Options
In the above section, we listed all the various types of standard bets as well as side bets that you can place when playing Lucky 7. To clarify things further, we've broken these different wagers down in the below table.
⭐ Standard Bets
7 Down

Lucky 7

7 Up

A bet placed on numbers below 7.
A bet placed on the number 7 exactly.
A bet placed on numbers above 7.
These include A, 2, 3, 4, 5, and 6. These cards could be of any colour.
The cards include 7 of Spades, 7 of Diamonds, 7 of Clubs and 7 of Hearts.

You just have to predict the number of the card (irrespective of the suit).
These include 8, 9, 10, K, Q, J. The cards can be of any colour.
⭐ Side Bets Based on Colour
| Red Card | Black Card |
| --- | --- |
| A bet placed predicting that the next card dealt by the dealer will be Red in colour. | A bet placed stating that the next card drawn will be Black in colour. |
| These cards generally come with the Hearts or Diamonds suit. | These cards generally come with the Spades or Clubs suit. |
⭐ Side Bets Based on Odd or Even Numbers
| Odd Number Bets | Even Number Bets |
| --- | --- |
| A bet placed predicting that the next card drawn will come with an odd number.  | A bet placed featuring that the next card drawn will come with an even number. |
| The successful odd-numbered bets feature 3, 5, 7, or 9 numbered cards. | The even-numbered card comes with 2, 4, 6, 8, or 10 number. |
RTP and Payouts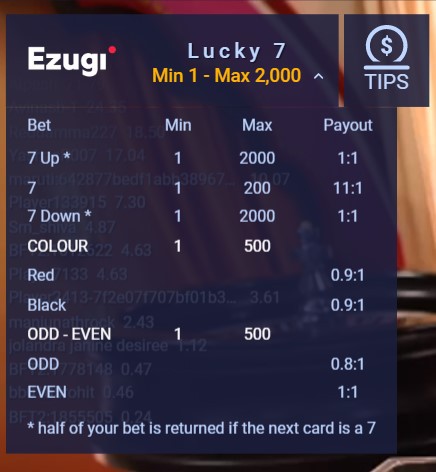 ---
Lucky 7 Bonuses
Some online casinos offer exciting bonuses for players to use on live casino games. These promotions can enhance your gaming experience by increasing your potential payouts, leading to bigger rewards.
One such casino is 10CRIC, who are currently hosting a promotion called Live Casino Cashback. This scheme grants a 10% cashback up to ₹5,000.
Here is how you can claim the above bonus:
Sign up at 10CRIC and deposit funds into your account.
Opt in to Live Casino Cashback offer.
From Monday to Sunday, place a minimum of ₹5,000 on live games for at least 5 days (Lucky 7 is, of course, valid for this offer).
The following Monday, you will receive a 5% – 10% cashback depending on the number of days you played during the previous week.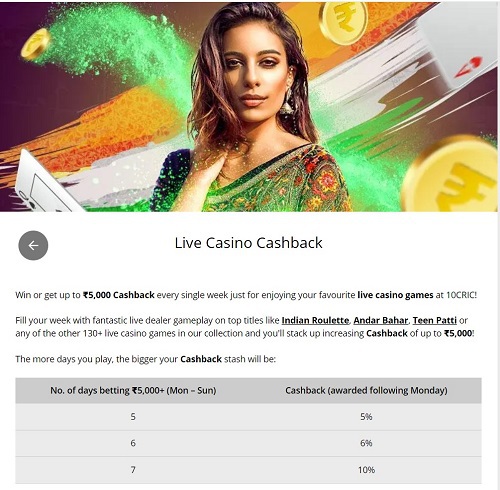 ---
Conclusion
Lucky 7 is an exciting game of chance from Ezugi that can be played live from the comfort of your own home. The rules are simple enough to follow, even for beginners or those complete new to online casino games in general.
While luck plays a significant role, we've listed and described above certain strategies to increase your chances of winning. By starting with smaller bets, keeping an eye on game stats, and taking advantage of live casino bonuses, you can easily make the most of your experience!
To try out the Lucky 7 game for yourself, simply scroll up and select one of our recommended casinos above. Some of the top deals can be claimed at 22Bet, Casino Days, and Parimatch. If you wish to gamble using cryptocurrencies, Trust Dice Casino is the best option.
---
FAQs
1. Can I play Lucky 7 for free?
Unfortunately, Ezugi has not released a demo version of Lucky 7. However, the rules of the game are simple and the minimum bet is only ₹84 (approx.). Just make sure you stick to your budget and gamble responsibly.
Lucky 7 has been tested and approved by eCOGRA, a world-renowned game testing agency. So, yes, the game is legitimate and complies with all the required fair play regulations.
3. Is Lucky 7 legal in India?
Yes, Lucky 7 is legal in India and available to all Indian players, irrespective of which state they reside in. There are no laws in the country that explicitly prohibit the operation of online casinos and the games they offer to their players.
---
Other Popular Online Casino Games