If you're a casino player, you've probably heard of Mega Moolah. With many reputed sites offering this title, what makes it so popular in the first place?
In this review, we will look to answer this question by analysing the game's features, benefits, and payouts, while also explaining the rules, providing the best tips, and much more!
---
Top 7 Mega Moolah India Casinos in 2023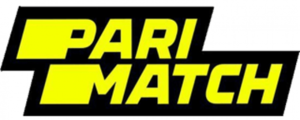 1.
Up to ₹1,05,000 'Welcome Bonus'
Massive collection of slots
Sports betting
Hindi version of the website available

2.
Up to ₹60,000 'Casino Welcome Bonus'
2000+ casino games
Accepts Bitcoin and other cryptocurrencies
Generous promotional offers and bonuses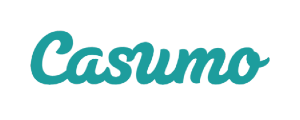 3.
Up to ₹95,500 'Welcome Bonus' + 20 free spins
2,000+ casino games
No deposit fees
Quick dispersal of winnings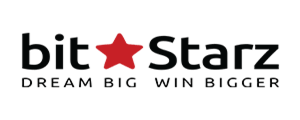 4.
Up to ₹39,000 'Welcome Bonus'
2,900+ casino games
Accepts Bitcoin and other cryptocurrencies
24/7 customer support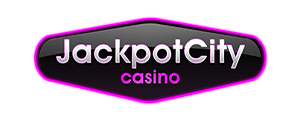 5.
Up to ₹1,60,000 'Welcome Bonus'
400+ casino games
Generous bonuses
24/7 customer support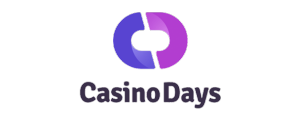 6.
Up to ₹1,00,000 'Welcome Bonus'
3000+ casino games
Generous bonuses
Fast disposal of winnings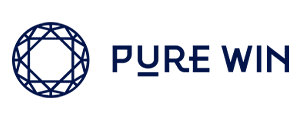 7.
'Welcome Bonus' of up to ₹90,000
Some of the biggest progressive slot jackpots
Has traditional Indian gambling games
Great customer support
---
What Is Mega Moolah?
Mega Moolah has become one of the most successful games ever from Microgaming since its release in 2006. A progressive slot with highly remunerative jackpots, it has a standard layout consisting of three rows, five reels, and 25 paylines, along with several free spins and multipliers.
The game has a smooth interface and authentic sounds from the grasslands of Africa, making you feel like you are on a safari in the savannah. While the RTP (Return To Player) percentage stands at a decent 88.12%, the game is highly volatile, meaning the large jackpot payouts do not happen too often – but when they do, you stand to win millions!
---
Background of the Game
Since the early 2000s, with the ever-increasing accessibility of the internet to the masses, top software gaming companies like Microgaming saw an opportunity to bring the thrill of casinos online.
The company thereafter began developing online casino games like Tunzamunni, Major Millions, and King Cashalot, which were reasonably successful.
But these games weren't enough. The company wanted to bring even more excitement and offer even bigger jackpots to make things more interesting for the players and bring in more customers.
So, in 2006, Microgaming finally released Mega Moolah, bestowing it with a $1 million jackpot (the highest at the time). And the rest is history!
The game has retained its popularity to this day, with many players coming back to it repeatedly – even though other, newer casino games with arguably better graphics have been released since its inception.
---
Mega Moolah Slot Game Details

---
Mega Moolah Symbols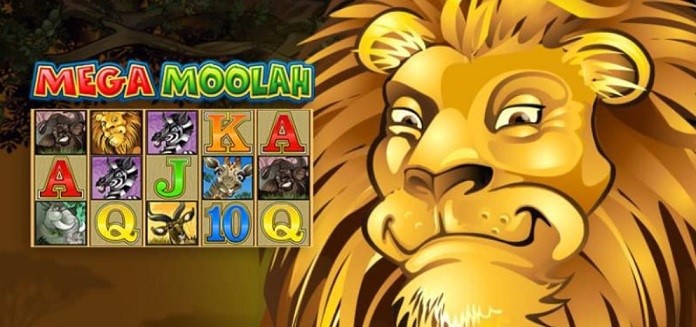 There are a total of 12 symbols in Mega Moolah, with each bearing significance on how much you can bet and what kind of multiplier you receive when they appear together in a payline. Let's have a look:
Symbol
Payout
Lion

2 lions – 15 coins
3 lions – 125 coins
4 lions – 1,500 coins
5 lions – 15,000 coins

Buffalo

2 buffalos – 4 coins
3 buffalos – 40 coins
4 buffalos – 150 coins
5 buffalos – 600 coins

Elephant

2 elephants – 6 coins
3 elephants – 50 coins
4 elephants – 250 coins
5 elephants – 750 coins

Zebra

3 zebras – 20 coins
4 zebras – 100 coins
5 zebras – 400 coins

Giraffe

3 giraffes – 30 coins
4 giraffes – 125 coins
5 giraffes – 500 coins

Kudu

3 kudus – 10 coins
4 kudus – 50 coins
5 kudus – 250 coins

A

3 As – 8 coins
4 As – 40 coins
5 As – 150 coins

K

3 Ks – 6 coins
4 Ks – 30 coins
5 Ks – 100 coins

Q

3 Qs – 4 coins
4 Qs – 20 coins
5 Qs – 75 coins

J

3 Js – 3 coins
4 Js – 15 coins
4 Js – 60 coins

10

3 X 10s – 2 Coins
4 X 10s – 10 coins
5 X 10s – 40 coins

Monkey

2 monkeys – 2x your initial bet
3 monkeys – 3x your initial bet
4 monkeys – 20x your initial bet
5 monkeys – 100x your initial bet
---
How To Play the Game – Mega Moolah Rules
Before you learn how to play Mega Moolah, you must do the following things:
Choose an online casino that offers the game.
Create an account.
Finally, deposit funds using your preferred payment method.
After you have completed the above steps, you can move on to actually playing the game itself.
1. Decide on How Many Paylines You Wish To Activate
Before you choose the total number of paylines you wish to trigger, consider your budget carefully – the more paylines you trigger, the more it is going to cost you per spin.
2. Mention How Much You Prefer To Bet Per Payline
Mega Moolah offers a betting range from ₹23 to ₹574 per spin. Remember that the money you put in every bet increases depending on how many paylines you initially chose to bet on. For example, if you choose to bet on 10 paylines and you put in ₹500 bets for each payline, the total amount you need to deposit is ₹5000 (10 × 500).
3. Spin the Reels!
Once you have decided on how much you wish to bet per payline and have deposited the total sum, you can begin by pressing the relevant 'Spin' button to get those reels moving!
You may even activate the auto spin feature for a predetermined period of time to allow automated spins at permitted intervals – this way, you do not need to adjust the game settings between each round.
Additional Game Rules
After each spin, you will need to pay close attention to which symbols appear on the paylines, as this determines which multipliers you'll receive, which will, in turn, fetch you more winnings.
However, it is important to note that only 26 coins and above will fetch you a profit – any fewer than this will net you a total of zero. Naturally, the more coins you win, the higher your winnings will be.
Another thing to remember is that Mega Moolah is a progressive slot, which means that a percentage of every player's bet is taken out and added to the main jackpot.
In addition, be on the look out for any free spins you can claim from your casino that can, of course, be used on the game itself.
---
Mega Moolah Jackpot – Bonus Rounds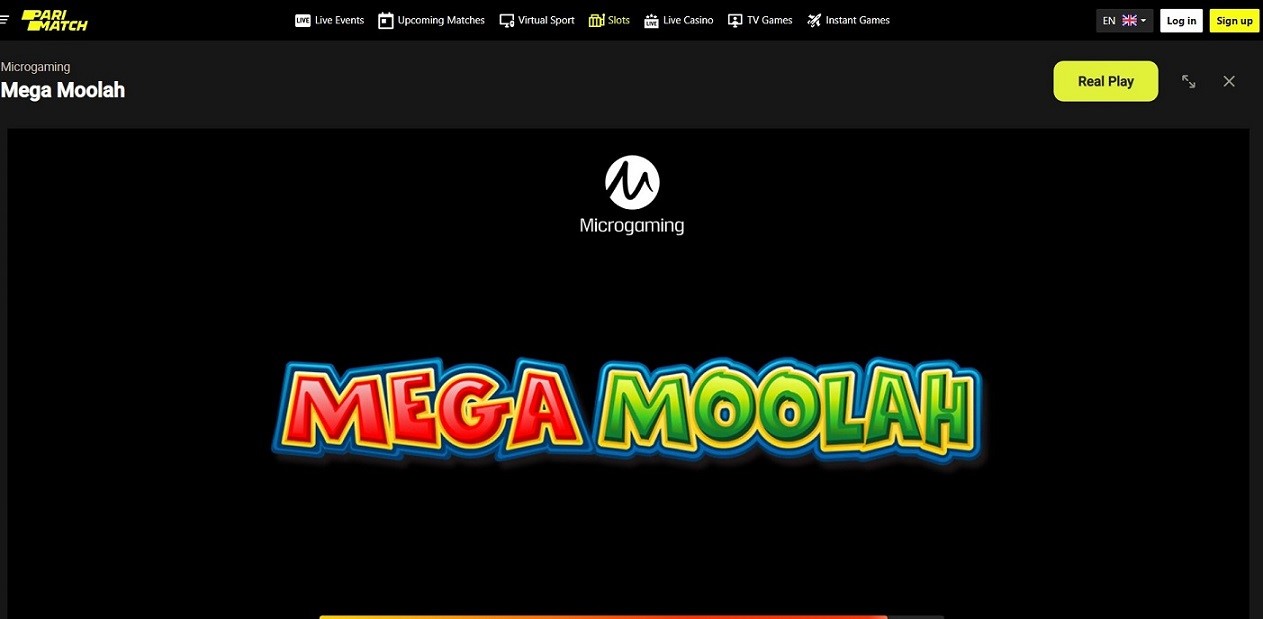 While there is no specific strategy you can use to enter the bonus rounds  – players are randomly selected – you stand a higher chance the more you play the base game. All you need to do here is press the 'Spin' button and wait for the indicator on the wheel to land on a jackpot segment.
All four jackpot rounds give you the option to win the big prize, which is the Mega Jackpot. 
In the bonus rounds, the reels with the animal symbols disappear, and a giant brown wheel appears. This wheel is divided into different segments comprising the four jackpots – Mega, Major, Minor, and Mini.
Let's look at what each of the four jackpot rounds represents on the wheel.
Mini
This is the lowest jackpot in terms of prize money, and is represented in red on the wheel. There are a total of 10 red segments on the wheel out of a total of 20, with the minimum prize money under this category being £10 (approx ₹919). Each player has a 50% probability of winning this jackpot.
Minor
Minor jackpots are represented by the orange segments on the wheel which add up to a total of six out of 20, resulting in a 30% probability of each player landing this prize. The minimum amount you can win under this jackpot category is £100 (approx ₹9,184).
Major
There are three yellow segments for the Major jackpot on the wheel, resulting in a winning probability of 15% for each player. The minimum payout under this category is £10,000 (approx ₹9,17,870).
Mega
Finally, we have the Mega Jackpot, whose payout is a minimum of a whopping £1,000,000 (approx ₹9,18,03,200.74) and is only represented by one white segment on the wheel. Naturally, this results in a low 5% probability of each player winning this jackpot.
---
Mega Moolah Free Spins
There are two ways in which you can get free spins in Mega Moolah. One is through the casino's promotional offers, and the other is by playing the game itself.
While playing Mega Moolah, you will receive free spins if you land on three consecutive scatter symbols (monkeys). These free spins almost triple what you would have otherwise won during the base game (excluding the bonus rounds). The maximum number of coins you can earn with free spins is 75,000.
You can also retrigger the free spins feature if you manage to get at least three 'monkey' symbols on the reel.
---
Tips To Increase Your Chances of Winning
Mega Moolah is a game of chance, meaning there is no well-defined strategy you can use to either win free spins during the base game or qualify for the bonus round and win the Mega Jackpot. However, we have shared below some useful tips to at least improve your chances of winning something.
1. Consider Placing Bigger Bets
The minimum sum you can bet on each spin round of Mega Moolah is approximately ₹23, while the maximum is around ₹574. We recommend staying within the range of ₹200 – ₹300 if your budget permits it.
2. Play More Spins
By playing more, you should have a higher probability of entering the bonus rounds and triggering free spins. This is the probability rule. The more you do something, the better your chances of hitting the desired target.
3. Analyse the Paytable
By examining the paytable, you will get a clearer idea as to which symbols are worth what multipliers and coins. This way, you can make any necessary calculations and use any free spins or multipliers you get from the combination of these symbols to win more money.
4. Claim Your Welcome Bonus and Other Offers
Make good use of the bonus offers and free spins available when you sign up with a casino to play Mega Moolah. This way, you can boost your bankroll and stand a higher chance of winning at less risk to your own funds.
---
Mega Moolah App
There is no official mobile app for Mega Moolah slot game currently. But, if the casino you choose to play Mega Moolah in has an app, you could play the game using that app.
The Mega Moolah app is optimised for both mobile and desktop gameplay. So, whether you choose to play on your desktop or your smartphone, your gaming experience will be the same. You do not have to worry about not getting the same features or benefits on mobile gameplay that you would otherwise get on the desktop version.
---
Mega Moolah Winners
Mega Moolah is one of the best online casino games when it comes to jackpot prizes. Year after year, people from around the world have won millions by playing this game. In 2020 alone, Mega Moolah gave out a total of €70 million (₹5,57,09,50,000.00 approx.) as prize money to its players.
In the table below, we have listed some of the biggest Mega Moolah jackpot winners:
| | | | |
| --- | --- | --- | --- |
| Name of Winner | Country of Residence | Total Jackpot Amount | Year |
| Rawiri Pou | New Zealand | $10,144,395.82 (₹80,56,67,916.02 approx.) | 2016 |
| M.G. | Canada | $10,144,395.82 (92,39,27,567.32 approx.) | 2016 |
| Jon Heywood | United Kingdom | £13.2 million (₹1,21,29,41,624.14 approx.) | 2015 |
| John Orchard | United Kingdom | £5.88 million (₹54,08,24,314.65 approx.) | 2012 |
| M. Radoslaw | Poland | $1.2 million (₹95,536,226 approx.) | 2009 |
| Georgios | Greece | 6.3 million Euros (₹50,04,05,950 approx.) | 2009 |
| Klaus | Finland | $5.5 million (₹41,250,000 approx.) | 2008 |
---
Mega Moolah RTP
Mega Moolah has a lower RTP (Return to player) percentage than other similar slot games. It stands at a relatively low 88.12%. However, this does not make it less entertaining than games with a higher RTP. The sub-par RTP of Mega Moolah shows that the game is highly volatile, meaning that the payouts in large sums are rare, but when there is a payout, it is massive, as illustrated by the table above.
---
Pros and Cons
As we have seen from its immense potential payouts and other features, Mega Moolah is a really impressive online slot game. Despite all its benefits, however, there are a few shortcomings that you should be aware of. Let's look at the positives and negatives of this title below:
Pros ✅

Incredible jackpot prize money
Tested and approved by eCOGRA
Available at many top online casinos like Parimatch and 10CRIC

Cons ❌

Visuals feel outdated
The RTP of the game could be higher
---
Why Is Mega Moolah So Popular?
Mega Moolah is a progressive jackpot slot. This means that the jackpot prize actually increases with each bet placed on the game, making it one of the most, if not the most, lucrative titles around. Moreover, it's easy to play, with simple rules and a wide betting range. Meanwhile, the African savannah theme brings an element of additional thrill into the game.
Taking all the above into account, it's therefore no surprise that Mega Moolah is one of the most played online slot games ever.
---
Similar Slots To Mega Moolah
If you wish to try out some alternatives to Mega Moolah, here are some of our suggestions:
1. Major Millions
Another one of Microgaming software company's hits, Major Millions is a classic slot game that has two versions – one with five reels and 15 paylines, and another with three reels and three paylines. It is military-themed and offers an action-packed adventure for all players!
The symbols include an aeroplane, a war tank, a warship, supply crates, a top-secret envelope and a Major's hat. Another progressive slot game, the RTP of this title currently stands at 89.37%.
2. King Cashalot
With an RTP of 90.59%, Microgaming's King Cashalot is a five-reel slot game, with nine paylines and a maximum jackpot prize money of around £1000,000.
The lower-paying symbols in this slot game include a roasted turkey, fish, ham and fruits, while the higher-paying symbols come in the form of a knight, jester, princess, queen, king, and dragons.
3. Wheel of Wishes
This progressive slot game is another one of Microgaming's gems, with five reels and 10 paylines. Themed around a desert landscape, the symbols here include spades, hearts, clubs, diamonds, pink circles, potion bottles, amulets, spell books, and treasure chests. It offers a massive jackpot prize of £2000,000 (approx. ₹18,37,93,233) and a RTP of 93.34%.
---
Mega Moolah Conclusion
We hope to have answered most of the questions you had about Mega Moolah throughout this review. To get started, simply scroll up to the above list of the best Mega Moolah casinos online, create an account, and begin playing!
---
Mega Moolah FAQs
1. Is Mega Moolah legal to play in India?
Yes, it is, as there are no legal provisions in the country which explicitly prohibit online casinos and the games they offer. In addition, it has been tested for fairness by eCOGRA, an independent and reputable authority within the industry. Above all, always be sure that the casino site you sign up to has been licensed by trustworthy bodies such as Malta Gaming Authority and the UK Gambling Commission.
2. How do I withdraw my Mega Moolah winnings?
Your Mega Moolah winnings will be dispersed by the online casino you play the game in. Normally, they will be transferred to the same payment method that you used to make a deposit with.
3. Is there a demo version of Mega Moolah?
No. Unfortunately, Mega Moolah does not have a demo version. As a progressive jackpot slot, each spin made contributes to the prize fund. To play the game, you need to deposit real money to the casino of your choice that offers the game and start playing.
---
Other Similar Games