Nagaland Lottery Online: A Complete Guide
The Nagaland lottery is among the 13 legal state lotteries in India. It is played offline, and the tickets are available only at authorised retail sellers. So how can a punter in Nagaland have fun with online lotteries? Good news — there are online lotteries in Nagaland which offer exciting lottery games!
This review will cover various things about the Nagaland state lottery and the online lotteries in Nagaland.
---
Top Online Lottery Sites in Nagaland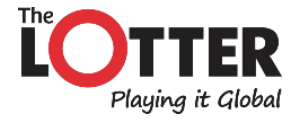 1.
Save up to 25% with a Multi-Draw Package
Offers responsible gambling tools
45+ lotteries
Guaranteed satisfaction or money back policy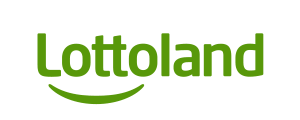 2.
Free Bets 'Welcome Bonus'
Multiple lottery options for Indian players
Live sports betting available
Hindi version of the website available
---
Nagaland Lottery: A Brief Introduction
The Nagaland lottery department was incorporated in order to improve the state's revenue and oversee the efficient running of all lotteries. The finance department of the state government declares lottery schemes and results.
---
Is Online Nagaland Lottery Legal or Sold in India?
The sale of state lotteries through online websites is banned by the government of Nagaland as it opens the door to unjust practices. If you come across any online site selling Nagaland state lotteries, do not buy a ticket; instead, report the website to the authorities.
Nagaland State Online Lottery Laws
Compared to traditional paper or offline lotteries, online versions are more convenient. There are several online lottery websites from where you can participate in the international lottery draws. These sites are not banned by the Nagaland state government, meaning punters have complete freedom to gamble without fear of breaking the law.
Offline Lottery in Nagaland
The State Finance Department is in charge of overseeing the Directorate of Nagaland State Lotteries. This regulatory body has so far successfully managed the required fair procedures and conducts the nation's safest lottery – the Nagaland state lottery.
Online Lottery in Nagaland
As mentioned earlier, Nagaland is one of the 13 states in India that offers a government-run lottery. The national laws that regulate lotteries here are The Lotteries (Regulation) Act, 1998, and the Nagaland Prohibition of Gambling and Promotion and Regulation of Online Games of Skill Act, 2016.
Since online lotteries in Nagaland are non-existent on a state-run basis, you're free to explore and enjoy almost all online lottery sites.
---
How To Buy a Nagaland Online Lottery Ticket
Buying lottery tickets online in Nagaland is simple; just follow the general steps below. However, before purchasing tickets from any online lottery website or casino, make sure that it is legal and safe.
Step 1: Go to any of our above-given lottery websites and select the one that suits your needs.
Step 2: Register with the website by providing the required details, such as your name, date of birth, and contact details.
Step 3: Make a deposit by using any of the given payment methods at your convenience. Remember to avail of the welcome bonus if the website offers any.
Step 4: Select the lottery.
Step 5: Select the ticket/s and draw you wish to enter.
Step 6: Select the numbers from the ticket manually/ randomly.
Step 7: Confirm the numbers and buy your lottery Nagaland lottery ticket.
---
Types of Draws Offered by Nagaland State Lottery Online
Currently, there are 28 draws each week in four schemes in the Nagaland lottery. Out of 28, 21 are under the Dear Lottery programme. These lotteries cost INR6 each, and prizes vary from INR99,00,000 to INR120. The remaining seven are held under Labhlaxmi Lottery programme.
Morning Draws
Morning draws are known as Dear Morning Weekly. Seven draws are held from Monday to Sunday at 2 PM, each named after the Indian rivers – Ganga, Teesta, Torsha, Padma, Hooghly, Kosai, and Damodar.
Afternoon Draws
Afternoon draws are called Dear Day Weekly. From Monday to Sunday, seven draws are conducted every day at 4 PM, this time named after planets – Sun, Moon, Mercury, Venus, Earth, Mars, and Jupiter.
Evening Draws
Evening draws, also known as Dear Evening Weekly, are named after birds – Flamingo, Parrot, Eagle, Falcon, Vulture, Ostrich, and Hawk. These take place at 8 PM.
Labhlaxmi Weekly Draw
This draw is also held weekly at 6 PM from Monday to Sunday and is named after precious metals – Gold, Platinum, Silver, Emerald, Sapphire, Supreme, and Pearl. The prize ranges from INR100 to INR10000.
---
What Online Lotteries in Nagaland Can I play?
1. Powerball
Founded in 1992, US Powerball is the most beloved lottery in the world. The gameplay is easy: select five numbers from 1 to 69 and one unique Powerball from 1 to 26. The lottery made headlines after winning USD 1.586 billion (approx. INR12.6 crore) — the largest ever prize.
Draw days are Monday, Wednesday, and Saturday.
The odds of winning are 1.24.87.
Jackpot win odds are 1 in 292 million.
2. MegaMillions
Established in 1996 — soon after the US Powerball, Megamillions is also super popular, and has paid around 200 jackpots since its inception.
Tuesday and Friday are draw days.
The minimum jackpot is $40 million (about INR300 crores).
1 in 24 is likely to win a prize.
3. EuroMillions
EuroMillions, founded in 2002, is one of Europe's leading lottery sites, with a maximum payout of €230 million. The greatest jackpot ever won was €220 million in 2021 by someone from Europe.
Tuesday and Friday are draw days.
There's a minimum jackpot of 17 million euros, or approx. INR 142,63 crores.
1 in 13 chances of winning a prize.
4. EuroJackpot
The launch of EuroJackpot was in 2012. The highest jackpot for this lottery was initially set at €90 million, but in March 2022, it rose to €120 million. In May 2022, a player from Germany won €110 million, and the jackpot for the new cap reached its highest level.
Days of draws: Friday at 21:00 EET (Saturday in India at 00:30).
10 million euros (84 crores) is the minimum jackpot.
Winning odds are 1 in 26.
5. SuperEnaLotto
SuperEnalotto was introduced in 1997 and is one of the most cherished and well-known lotteries in Italy. Three draws are held each week.
Draws are held on Wednesday, Friday, and Sunday at 01:30 IST.
The maximum jackpot is uncapped.
Winning odds are 1 in 16.
---
Things To Keep in Mind When Selecting Online Lottery in Nagaland
Avoid overspending – always set affordable limits
It is important not to go above your budget and buy more lottery tickets than you intended. This might lead to gambling addiction and financial losses.
Check if the online lottery site is legitimate
Always check if the lottery holds a valid licence from a reputed authority such as MGA and the Gibraltar Gambling Commission. You can check their licence at the bottom of the website.
Check the odds of winning
Always choose the lottery with lower odds, as that might increase the chances of winning.
---
Nagaland Online Lottery Final Say
The state-owned Nagaland lottery is easily accessible, and tickets are sold by local retailers. However, if you are looking for other, perhaps bigger options, then online lotteries in Nagaland are the best choice.
Online lottery websites are also available in Kerala, West Bengal, Maharashtra or anywhere in India, and have grown in popularity. Winning odds are lower because the number of participants is higher, but there are a few other benefits that these online lottery operators offer, such as frequent promotions and bonuses. All you need is a device and internet to participate!
---
FAQs
1. Where can I see Nagaland lottery results?
You can check the results of Nagaland state lottery online on the official website.
2. What is the cost of Nagaland state lottery ticket?
The price per ticket of Nagaland lottery is INR6.
3. Can I buy Nagaland lottery online?
No, you cannot buy a Nagaland lottery ticket online as the state government thinks it may open the door for unfair practices and fraud. Therefore, the tickets are sold only by retail lottery shops.