If you are familiar with PhonePe, you're probably wondering how you can use this safe and convenient method to place bets on your favourite casino games. Well, you'll be pleased to know that PhonePe casinos are a great hit, and in this review, we cover how PhonePe works, how to make deposits and withdrawals using the method and much more!
---
Top PhonePe Casinos in India 2023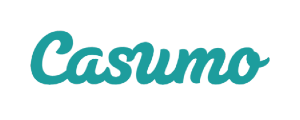 1.
Zero deposit and withdrawal fees
SSL secured
Award winning casino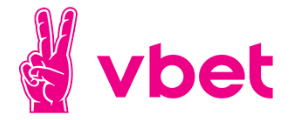 2.
Low minimum deposit
Hosts several tournaments
Great games selection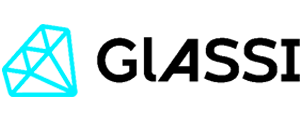 3.
Top payment methods
5,000+ games
Curacao licensed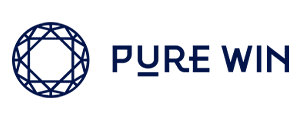 4.
Has Hindi games
Top software providers
Reliable support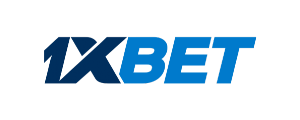 5.
High PhonePe maximum limit
Many secure payment methods
Loads of promotions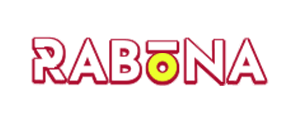 6.
Sportsbook available
Live casino cashback
Regular tournaments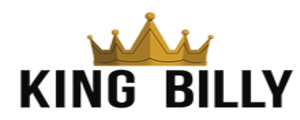 7.
₹200,000 + 250 free spins
Has won several awards
24/7 support
3,000+ games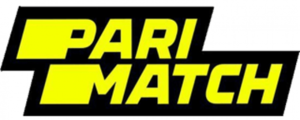 8.
Accepts Indian Rupees
Intuitive mobile app
Multiple languages available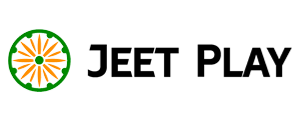 9.
Weekly bonuses
Top Indian games
Fast withdrawal processing
---
What Is PhonePe?
PhonePe is a digital payment service used as an app that allows you to make payments or transfer funds online. The story of PhonePe began in 2016 when three Indian engineers came up with the first payment app that works on the United Payment Interface (UPI) platform. PhonePe, which started in Bangalore, can be referred to as a payment method from India for Indians.
Currently, PhonePe has over 400 million registered users and is accepted in over 32 million stores which shows how much it has conquered the market. Another perk that gives it the perfect desi touch is that it's available in 11 different languages, including Hindi, English, Tamil, Telugu, Malayalam, Kannada, Bengali, Marathi, Odia, Gujarati and Punjabi.
Why Is PhonePe Popular?
Numbers don't lie, and as you can see from the stats above, PhonePe is quite popular in India, with over a quarter of the total population having a PhonePe account. So why is the platform that popular? For starters, PhonePe started in India, so you can comfortably transact using Indian Rupees without any transaction fees.
PhonePe is also tailored for Indians, with over 11 local languages. But, the biggest selling point of PhonePe is that it makes payments more convenient. Compared to other methods, PhonePe is faster, and transactions are processed instantly.
---
How Does PhonePe Work?
PhonePe primarily works as an e-wallet which you can link to your bank account or UPI debit/credit card. Think of it as registering for a PayPal, Google Pay or Skrill account but with a more friendly and easy-to-relate approach.
Since it works on the UPI system, which the Nation Payments Corporation of India (NPCI) approves, PhonePe is a safe and secure payment method. You'll start by downloading the PhonePe app and registering for an account. Once you're done, you'll get a unique Virtual Payment Address (VPA) which you'll be using to make transactions, and you'll need to set up a UPI PIN to confirm transactions. The terms may seem a bit complex, but it's actually easy to set up and use PhonePe, as you'll see below.
---
How to Open a PhonePe Account
Getting started on your PhonePe journey isn't complex; it's straightforward. You can either decide to start from PhonePe's website or directly download the app from the Play Store or App Store. But we assure you that you'll be good to go with these simple steps!
Step 1: Download the PhonePe app
You can access PhonePe's website, and at the bottom of the homepage, you'll find the "Download Now" button, which directs you to the PhonePe app download options for iOS and Android. Or, you can directly search for the app from the App Store or Google Play Store.
Step 2: Register your mobile
Once you've downloaded the app, you'll need to register your phone number, verify it and add your bank account number. PhonePe will send you a one-time pin via SMS, which you'll use to verify your account.
Step 3: Complete the registration process
Some of the extra details you'll be required to enter are your name and email address, and you'll also need to set a 4-digit pin as your password. Once you've entered the correct details and set your pin, you must tick the "I accept the terms and conditions" box to complete the process.
Step 4: Activate your account
Since PhonePe doesn't share your bank details, you'll need to come up with a Virtual Payment Address (VPA) which becomes your username, and you'll use it to transact.
Step 5: Link your bank account or UPI debit/credit card
Once you enter your bank account number or card details, UPI will find it using your phone number. So all you need to do is confirm whether the details are correct and finish the linking process.
Step 6: Start using PhonePe on top Indian casinos!
Your PhonePe account is now good to go! You can top up funds, make payments to PhonePe casinos, and start playing.
---
How to Use PhonePe From the App
PhonePe is a mobile payment system, so all transactions will be done through the app. Thankfully, the steps are the same whether you are using an Android or iOS mobile device. To make payments via the PhonePe app, you'll need to:
Step 1: Choose PhonePe as your payment option
When making a casino deposit, paying for online shopping or making any other payment, you'll need to choose PhonePe as your payment option, redirecting you to the app.
Step 2: Log in to your account
Once the PhonePe app opens, you'll need to enter your phone number and 4-digit password to log in.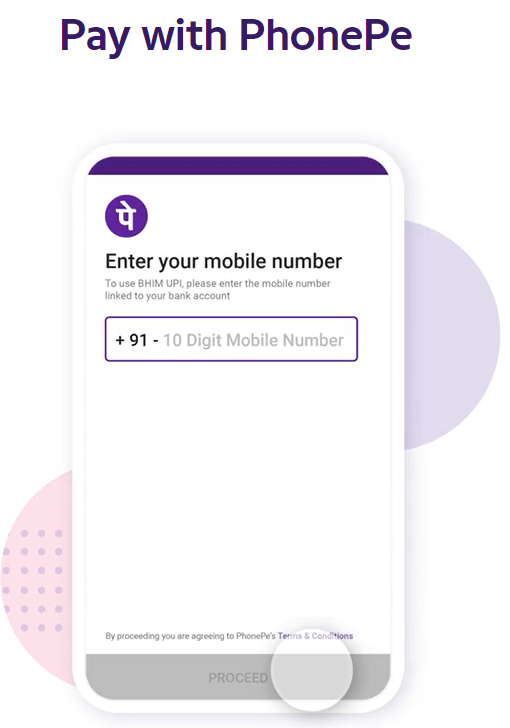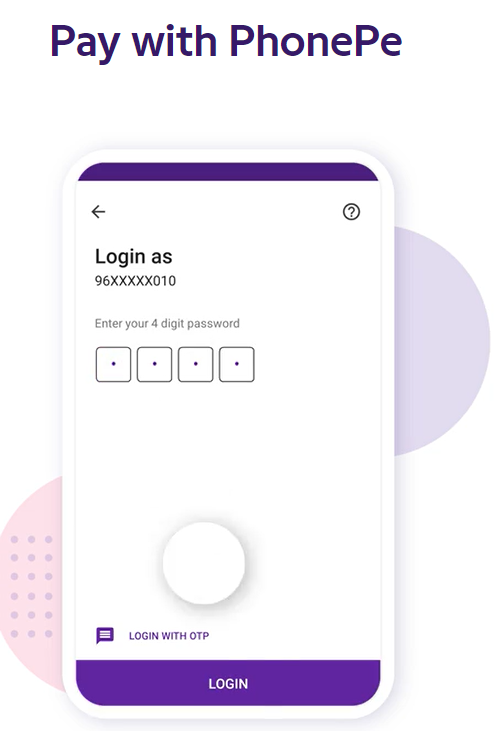 (Source: PhonePe)
Step 3: Choose your bank account
On the 'My Money' page, choose the bank account from which you will pay the money.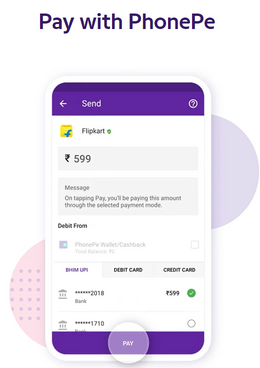 (Source: PhonePe)
Step 4: Complete your transaction
Enter your UPI PIN to complete the transaction!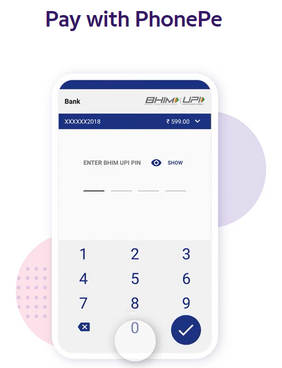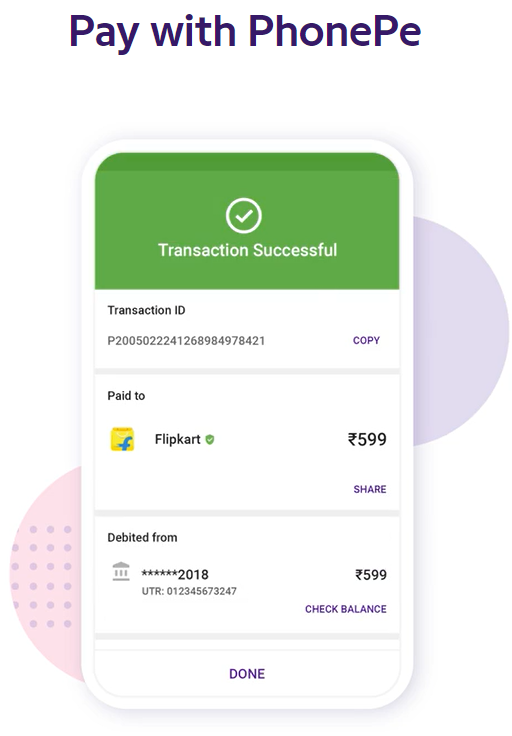 (Source: PhonePe)
---
How to Delete Your PhonePe Account
If, for whatever reason, you want to delete your PhonePe account, it's not going to be a hassle. Even though the process might take a while, you'll still have your wish granted. So here are the steps to deleting your PhonePe account:
Launch the PhonePe app
Select 'My Account' and choose 'Help'
From the topics available, choose 'PhonePe Account' and click 'Deleting an Account'
Select the 'Contact Us' option that follows next
Type the reason why you want to delete your account
The PhonePe support team will reach out to you and confirm the reason for deleting your account
Once the verification process is complete, PhonePe will deactivate your account within 2 to 3 days.
---
Things to Consider When Making PhonePe Casino Payments
To make your PhonePe casino payments even faster and more convenient, there are a few things you need to consider. These may vary from casino to casino but basically follow the same pattern.
Transaction Time: Using PhonePe, you can make instant deposits and get right into playing. Afterwards, you can cash out using the same method instantly. PhonePe is a fast withdrawal method, and once a casino processes your withdrawal, it only takes a few minutes for the money to reflect in your account. Note that different casinos have different processing periods.
Payment Limits: Just like the transaction time, payment limits also depend on the casino you choose. If you go for a low deposit casino, the minimum PhonePe deposit and withdrawal amounts can be ₹500. On the higher side, you'll find the minimum amount set at ₹2,000. Maximum deposit and withdrawal amounts vary greatly, so it's hard to approximate them.
Fees: If there's one reason why you'll love transacting with PhonePe is that the payment service doesn't charge any fees. Yes, deposits and withdrawals are free with PhonePe! However, a casino might have a charge to facilitate your withdrawal request.
Currency Conversion: Another reason that sets PhonePe apart is that it accepts Indian Rupees. You won't have currency conversion charges, which usually eat up your play money.
Account Verification: Depositing using PhonePe is fast because, at that moment, most casinos don't need any verification documents. However, when you want to withdraw, casinos will request that you verify your details by uploading photos of your identification documents and confirming your home address. So, to make your withdrawals easier, you need to verify your details before initiating a withdrawal.
---
How to Deposit at PhonePe Casinos
PhonePe can be used for various purposes, and playing at online casinos is one of them. We must say, though, that there aren't many online casinos that support PhonePe, so feel free to check the top Indian online sites that accept this method on our list.
To start depositing using PhonePe, you'll need to:
Sign up or log in to a PhonePe Casino
Head over to the 'Deposit' or 'Banking' section and choose PhonePe
The casino will prompt you to enter your VPA and the deposit amount
Afterwards, you'll log in to your PhonePe account to confirm the transaction
Start by choosing which bank account will make the payment and enter your UPI PIN
Once you confirm all the transaction details are correct, click 'Send' to make the deposit.
---
How to Withdraw at PhonePe Casinos
So, the rupees you deposited have been good to you, and now you want to cash out your winnings. This will be the least of your problems if you use PhonePe. The withdrawal process is fast and straightforward and only involves these few simple steps.
Look for 'Withdraw' or 'Banking' on the casino and choose PhonePe
Enter your unique VPA or UPI ID
Enter the amount you want to cash out
Once you've confirmed all the details, click the 'Confirm' button, and the funds will be sent from the casino to your PhonePe wallet.
---
Alternatives to PhonePe Payment Method
PhonePe is definitely one of the best payment methods in Indian online casinos, but it isn't the only one. And even though you might prefer to use PhonePe, it's best to see similar payment options, just in case.
Since PhonePe is an e-wallet, its closest comparisons are Neteller, Skrill, Google Pay, MobiKwik and Paytm. However, Paytm vs PhonePe is the biggest comparison made by Indian casino players because they both started in India and use the UPI system. Both are safe payment options, and if you're used to PhonePe, you won't have a tough time using Paytm.
---
Pros and Cons of PhonePe
If you're considering using PhonePe, it's best to know what the payment method offers, which means taking the good with the bad. So, here's our list of PhonePe's advantages and disadvantages.
Pros ✅

Accepts Indian Rupees
No transaction fees
Fast deposits and withdrawals
Regulated by the Reserve Bank of India (RBI)
Supports several payment options (UPI, debit/credit card)
PCI DSS secured
Has a user-friendly app
Supports several languages

Cons ❌

At times transactions can take up to 3 hours
Some casinos might have a low PhonePe transaction maximum limit
---
Getting Help From PhonePe Customer Support
Unlike most methods, which are usually hectic to get help, PhonePe has raised the bar of customer support for payment methods. You can call their PhonePe contact number at 080-68727374 or 022-68727374.
If you prefer reaching out or forwarding your complaints via email, you can try their Help, Grievances or Ombudsman email options. PhonePe assures its customers that they'll get a response within 24 hours.
---
Conclusion
Are PhonePe casinos worth a try? That's a resounding yes! PhonePe is an excellent payment method that will give you the fast withdrawals you've been looking for. With zero fees and instant deposits as extra perks, don't shy away from trying our top PhonePe casinos that are secure, offer great bonuses and come with amazing games!
---
FAQs
1. Is PhonePe a safe payment method?
Yes, it is. PhonePe is regulated by the Reserve Bank of India and PCI DSS certified, which proves it's a secure option.
2. Are there any PhonePe withdrawal fees?
No, PhonePe doesn't charge any deposit or withdrawal fees.
3. Do all online casinos offer PhonePe?
No. In fact, not many online casinos have PhonePe as a payment method. If you've been tirelessly searching for one, try the top PhonePe casinos on our list.
4. How do I deposit using PhonePe?
Look for PhonePe among the deposit options available and click on it. Enter the required details and proceed to confirm the transaction on the PhonePe app. The last step is to verify the amount and bank account and then enter your pin. Your deposit will reflect in minutes.