STICPAY is a newly launched e-wallet that is gaining popularity among online casinos for its fast and secure deposits and withdrawals.
Through this detailed STICPAY review, we aim to help you make an informed choice by giving you an overview of this payment method's fees, registration, deposit and withdrawal processes, pros and cons, and more. To top it off, we have also listed the eight best casino sites that accept STICPAY as a payment option for you to consider.
---
8 Best STICPAY Indian Casinos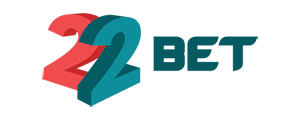 1.
SSL encryption technology
Supports cryptocurrencies
App for Android and iOS devices.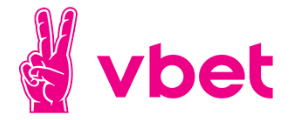 2.
VBET owns various gambling licences
App available for both iOS and Android
24/7 customer assistance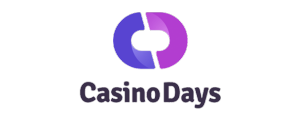 3.
100% bonus on first deposit up to ₹50,000 & On second deposit 50% reload up to ₹25,000
Support options available 24/7
Offers VIP programme
Over 3,000+ games available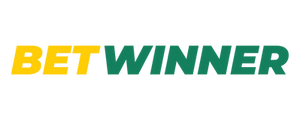 4.
100% bonus up to ₹ 8000 bonus
Huge range of online casino games
Guaranteed competitive and favourable odds
Supports multiple languages including Hindi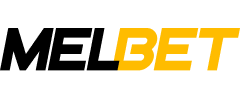 5.
100% bonus on initial deposits up to ₹8000
Instant deposits and withdrawals
Large number of betting events and variety of bet types
Daily appealing bonus offers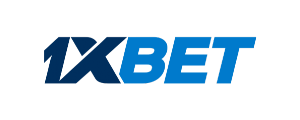 6.
Up to ₹ 10,000 on the first deposit bonus
Available in more than 50 languages
Variety of payment options, including Bitcoin
Exclusive coupon codes available for frequent players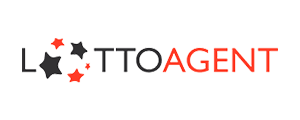 7.
1 Free Lottery on First Purchase
Attractive referral rewards
Customer support with live chat
Instant deposits & no commissions on winnings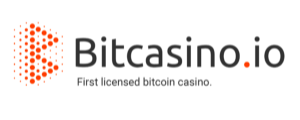 8.
20% cashback up to 10000 USDT
One of the best legit 'Bitcoin only' casino
Fully-licensed gaming website
24/7 customer support with multiple language options.
---
About STICPAY
STICPAY e-wallet was launched in 2018 by its parent company, Coopertoby Ltd. — a UK-based fintech startup. It got its licence to operate as an e-wallet in 2019, from CFS-Zipp Limited. This is a UK financial regulatory authorised (FCA) electronic money institution, ensuring this digital wallet is legitimate.
STICPAY can be considered one of the fastest withdrawal methods. It can be used not only on online casinos or e-commerce sites, but also for sending and receiving funds swiftly and securely to any place in the world within minutes if both parties have STICPAY accounts.

STICPAY Supported Countries
STICPAY e-wallet is available in more than 190 countries and territories, including Germany, India, the United States, the United Kingdom, Canada, the Netherlands, and Australia.
There is also a STICPAY local bank transfer, making it possible for you to receive money in your local bank from a STICPAY-partnered bank in your country. Unfortunately, this option is only available in seven Asian countries for now: Japan, Hong Kong, Indonesia, Malaysia, Singapore, China, and South Korea. However, they are soon going to expand their local bank wire transfer network into other territories.
This e-wallet also supports cryptocurrency as a way to reduce the damage that printing real money does to the environment.
Is STICPAY Safe To Use at Indian Online Casinos?
As mentioned above, STICPAY is an authorised electronic money institution, which proves that it is a safe and legal e-wallet service that can be used at online casinos. It is similar to other casino payment methods such as Skrill, MuchBetter, NETELLER, and so on.
Since it is licensed by the FCA (Financial Conduct Authority) in the UK and makes use of two-factor authentication, this casino payment method is highly secure.
---
How To Register at STICPAY
In order to use this e-wallet at any online casino, you need to have a STICPAY account. Here is a step-by-step guide to registering at this casino payment method:
Step 1: Go to the STICPAY website or STICPAY app and click 'SIGN UP' at the right-top corner:

Step 2: Fill in the requested details as shown on the page: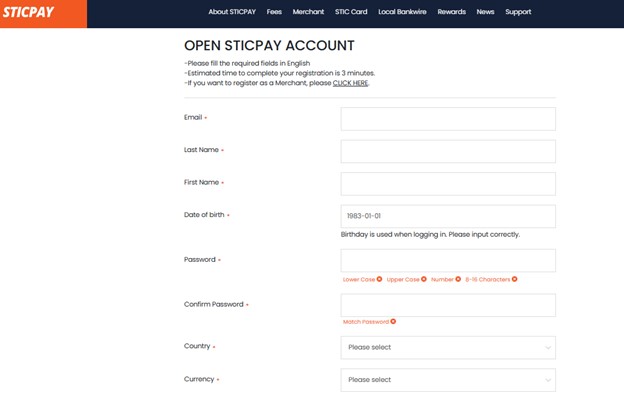 Step 3: Tick these boxes, sign in the given box and click on 'NEXT':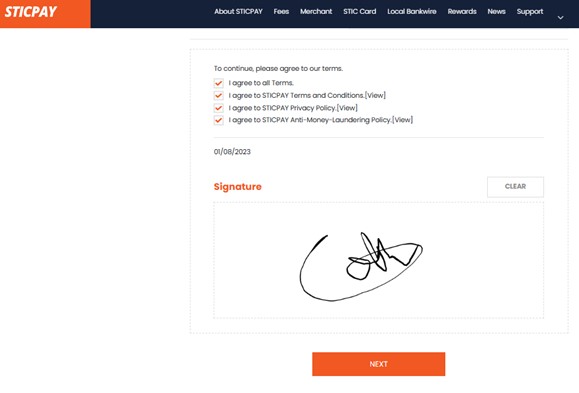 Step 4: Fill the captcha as well as your contact number. Once you have verified it with OTP, the NEXT option will be enabled: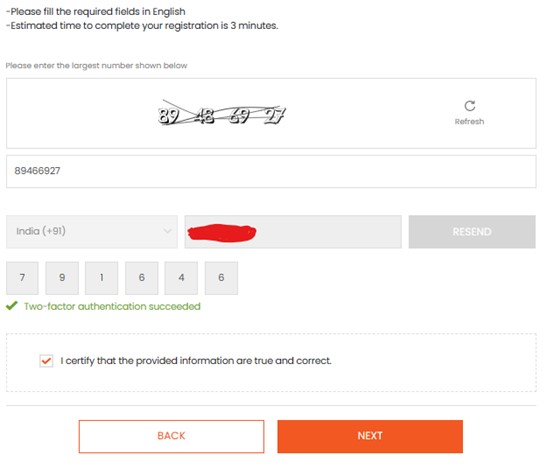 You are now registered. Their support team will process your account details within a day.
Verification Process of STICPAY
It is important to note that if you'd like to start using your account at an online casino and take advantage of all the STICPAY features, you will first need to verify your STICPAY account.
Here's the process:
Step 1: Log in to your STICPAY account.
Step 2: Upload the required documents: the POA (Proof of Address) and PLE (Proof of Legal Existence).
For POA, you need to upload your recent bank statements or utility bills. The POA document name and address should match the account details you filled.
For PLE, you can upload your passport, national ID or driving licence. The name and DOB should be the same as the one you filled during registration.
Visit their website to check the full list of documents accepted at this casino payment method to complete your account verification process.
Step 3: Once done, click on the "submit" button and wait for the confirmation email. In case the STICPAY team needs any more documents, they will contact you via email.
---
How To Deposit & Withdraw Money at an Online Casino Using STICPAY
Depositing and withdrawing money via this e-wallet on the online casino site can be done instantly with one click. There's no waiting time for deposits, which is of utmost importance to gamblers.
Here are the steps to depositing funds at STICPAY:
Step 1: Log in to your casino account.
Step 2: Go to the banking/deposit options.
Step 3: Select STICPAY as the payment method and pair your wallet with the casino by username and email address. Pairing hardly takes a minute.
Step 4: Enter the deposit value and confirm. The funds will be transferred immediately to your casino wallet.
The process to withdrawing funds at STICPAY is similar:
Step 1: Log in to the casino.
Step 2: Go to the withdrawals.
Step 3: Insert the amount you wish to withdraw and confirm. In a few minutes, funds will be transferred to your STICPAY account.
One of the downsides of this digital wallet is its high minimum deposit of $100 (or its equivalent in your currency). For example, in Indian rupees, it will be 8,230; in euros, it will be 94.
STICPAY Transaction Fees
Since online casinos don't charge fees for deposits or withdrawals made with this casino payment method, it is a convenient option to use when gambling online. However, this e-wallet does charge somewhere between 1% and 5% based on the service, the banking method, the country, and the currency.
Use the online converter on the STICPAY app or the official website to see the exchange rates and charges.
STICPAY's Online Gambling Cashback
The casinos on our list are already working with this digital wallet to give players a good time when they gamble. It offers handsome cashback on a few deposits or payments you make through it, and this cashback is credited to your STICPAY account.
---
About STICPAY Card & STICPAY App
The other benefits of registering with STICPAY are:
✅ STICPAY Card
The e-wallet also has a STIC card that can be used anywhere in the world, just like the usual debit cards. You can also withdraw money from any ATM with it.
✅ STICPAY App
The STICPAY app will help you do transactions on the go, as it works just like any other e-wallet service provider.
---
STICPAY Casinos: Pros & Cons
In our review, we found that despite its good points, the e-wallet also has some drawbacks. Let's have a look at both:
Pros ✅

Supports Indian rupees, 29 other currencies, and cryptocurrencies.
No waiting time for deposits and withdrawals at casinos
STIC card available to use anywhere in the world
Commendable customer support

Cons ❌

1% to 5% percent fees on deposits and withdrawals
Only available at a few casinos
---
STICPAY Customer Support
STICPAY's customer service is commendable. There are two ways to reach them: via email and contact form.
We noticed that compared to other payment methods, STICPAY is one of the best when it comes to customer support as they get back as quickly as possible. Also, the list of FAQs is extensive, which may help in answering most of your questions. For account and general inquiries, email: account@sticpay.com
Funds inquiry: funds@sticpay.com
---
STICPAY Casinos: Conclusion
If you look at it from the perspective of quick transactions at online casinos, we think that STICPAY is a great and convenient casino payment method for any gambler. Even though the company is new to the electronic money market, it follows all rules and regulations. As STICPAY is a licensed financial company that is regulated by the FCA, it has also put in place high-level procedures to prevent fraud and to keep your money safe.
---
STICPAY Alternatives
While this e-wallet is accepted at some online casinos, it is not the only option. You can safely put money into your betting account and take out your winnings using a debit/credit card or any of the electronic wallet options. Here are some alternatives to STICPAY and comparisons of online casinos with a minimum deposit for you to look over:
| Casinos & Payment Methods | STICPAY | VISA | GPay | PayPal | Skrill |
| --- | --- | --- | --- | --- | --- |
| | USD 100 or equivalent | ₹80 | ₹80 | ₹80 | ₹80 |
| | USD 100 or equivalent | ₹1000 | ₹300 | Not accepting Paypal temporarily | ₹160 |
| | USD 100 or equivalent | ₹250 | ₹500 | ₹500 | ₹500 |
| | USD 100 or equivalent | ₹80 | ₹80 | ₹80 | ₹80 |
| | USD 100 or equivalent | ₹500 | ₹500 | ₹500 | ₹500 |
| | USD 100 or equivalent | ₹1100 | ₹1100 | ₹1100 | ₹1100 |
| | USD 100 or equivalent | ₹400 | ₹500 | Not accepting Paypal temporarily | ₹350 |
---
STICPAY FAQs
1. Is STICPAY safe and reliable to use at online casinos?
Absolutely! STICPAY takes precautions against fraud using cutting-edge measures, including two-factor authentication through text message or email.
2. Are there any fees on STICPAY withdrawals and deposits at online casinos?
No, there are no fees for transactions via this electronic wallet at online casinos. However, if you have to withdraw or deposit money on STICPAY, the fees range from 1% to 5% depending on the currency and country.
3. What is the minimum deposit at STICPAY?
STICPAY's minimum deposit is USD 100 (approx. ₹8000) or its equivalent in your currency.
4. Is the STICPAY card available in India?
Yes, you can order a STIC card anywhere in the world.
5. Which cryptocurrencies are allowed at STICPAY for sending and receiving money?
STICPAY accepts Bitcoin and Litecoin in crypto.
6. STICPAY is FCA-licensed. What is FCA?
FCA is an abbreviation for Financial Conduct Authority. It is a regulatory body in the UK that's independent of the UK government, and oversees the business operations of financial companies.