Teen Patti Variations
One of the most popular card games in India is Teen Patti. . The demand for online versions of different Teen Patti variations has been rising rapidly as smartphone technology and fast internet have advanced.
In this comprehensive guide, we will provide you with all the information you need regarding the variations of Teen Patti game, how and where to play them online, 3 Patti variations rules, best teen patti variations and much more.
---
---
Top Table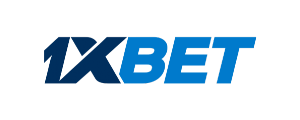 1.
WELCOME PACKAGE UP TO ₹1,30,000 + 150 Free Spins
Variety of Teen Patti games
Low minimum deposit of ₹55
Huge selection of Indian Games

2.
WELCOME PACKAGE UP TO ₹32,000+ 500 Free Bets
Teen Patti and its variations available
A great selection of Live Casino games
Live sports betting available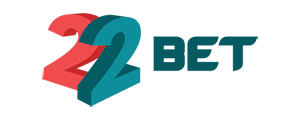 3.
100% WELCOME BONUS UP TO ₹10,000
Teen Patti variations available
Fast withdrawal process
Low minimum deposit of ₹55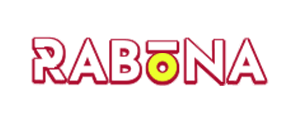 4.
100% WELCOME BONUS UP TO ₹8,000
Multiple Teen Patti games
Offers weekly cashback up to ₹40,000
Sports betting available

5.
100% WELCOME BONUS UP TO ₹4,000
Great selection of Indian games
Exclusive VIP programme
Hindi language available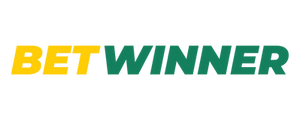 6.
100% WELCOME BONUS UP TO ₹8,000
Teen Patti variations available
Low minimum deposit of ₹55
Several Indian friendly payment methods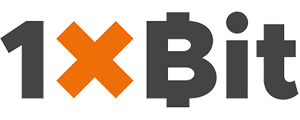 7.
100% WELCOME BONUS UP TO 7 BTC (₹163,00,000)
Wide range of Teen Patti variations
Android and iOS apps available
Fast withdrawal available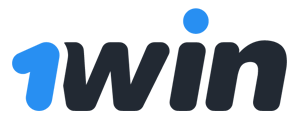 8.
500% WELCOME BONUS UP TO ₹1,45,000
Great variety of Teen Patti variations
Low minimum deposit of ₹100
Juicy casino cashback of ₹50,000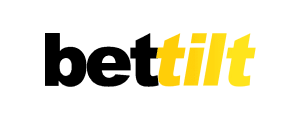 9.
100% WELCOME BONUS UP TO ₹90,000
Great collection of Indian games
Low deposit amount of ₹100
Mobile apps available for Android and iOS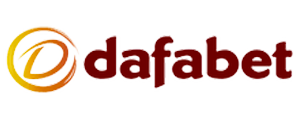 10.
100% WELCOME BONUS UP TO ₹8,000
Multiple card games available
Bonus codes and Loyalty Rewards available
Fast withdrawal options available
---
Teen Patti Game Demo
---
List Of Teen Patti Variations
Although there are over 50 new variations of the Evo Teen Patti available, here's a list of some of the popular ones.

Teen Patti Variations with Joker
Auction
King Little
AK47
Pack Jack
Joker Hunt
One-Eyed Jack
Plus Sign
Banko Banko
Kiss-Miss-Bliss
Teen Patti Variations with Different Hand Rankings
Muflis or Lowball
999
Old Sequence
Closest to 555
Other Gameplay Changes / Skill Variations
Stud
Community
Discard One
2 Cards Open
Sudden Death
Wild Draw
In-Out
---
List Of Teen Patti Variations To Play At Online Casinos
Teen Patti variations with Joker
Auction: One of the top variations in 3 Patti is Auction. At the beginning of each game, three cards are dealt to each player. One, the Joker, is still open while the other two are upside down. You can bid for a game by making a bet with an open card as a Joker, provided you do not have a good hand. The procedure is carried out once again until each game has been bought. The auction "closes," and the game continues with the standard Teen Patti rule.
Joker Hunt: Also known as 'Joker Hunter', in this Teen Patti variation, the dealer deals each player three cards before putting out twice as many cards as there are players plus three. This is one of the popular Teen Patti variations which is most similar to the poker game since it allows players to discard cards. A predefined number is then shown face-up once you've received your three cards. The number of cards the dealer must open is equal to the number of players plus three. In a four-person game, the dealer will deal 4 x 2 + 3 = 11 cards. In exchange for a card that has been revealed, you can discard one of your cards. Three open cards remain as jokers, and the game continues as usual.
Kiss-Miss-Bliss: The players are handed five cards in this type of Teen Patti variation and they may be able to pair up two of the cards to make a joker card.
There are two separate kinds of joker cards.
The Kiss is a card combination game where players should match cards of the same value.
The Bliss requires players to match up two cards in succession, for example, 2 and 3, or 7 and 8.
Miss occurs when a missing sequence is coupled with two cards. as in 2 and 4, or 9 and J.
The best sequence can be made from the available cards if the players do not wish to add a joker. They will have five cards to pick from.
Teen 3 Patti Variations with Different Hand Rankings
Muflis or Lowball: Lowball, commonly referred to as Mufliss, functions exactly like standard Teen Patti. The ranking of the hands is reversed in this Teen Patti variation, which is the sole difference. The worst hand (high card) turns into the best hand, and vice versa for the best hand (trio). The person with the lowest card wins if two players compare their cards and have the same hand.
In the classic game of Teen Patti, player A would win if they had the three cards A-A-A while player B had the high card, which was the three through eight. However, player B is the victor in Mufliss.
Old Sequence: The sole difference between the rules of the Teen Patti game and the Old Sequence game is how you construct a series. It elevates this Teen Patti variation to the top of the list among the top Indian casino games.
For instance, you would place the cards in J-Q-K order in the traditional Teen Patti game to create a sequence. However, in the classic sequence game, cards with different values, like 9-J-K, are used to make the sequence.
Closest to 555: The Closest to 555 game follows the same rules as the 999 teen patti variation where each player receives three cards from the dealer in this win patti skill variation, and they also have the option to trade one card from the pack. Only one card may be traded per round.
In this game, the value of the number cards is equal to their face value. However, the face cards (A, K, Q, and J) have no value. Whether the teen patti hand score is more or lower than 555, the player with the closest score wins the game.
Other Gameplay Changes / Skill Variations
Stud: This Teen Patti variation is comparable to Stud Poker. The rules of this game are the same as that of Teen Patti but you receive a predefined mixture of face-up and face-down cards. The cards dealt facing up are referred to as 'street cards', whilst the cards dealt face down to each player are referred to as 'hole cards'.
In-out: In-Out is a Teen Patti variation in which the dealer deals each player three cards in addition to setting three jokers on the table. Each player will choose whether they are in (continuing the game) or out (folding) in turn. When a player folds, the teen patti joker cards on the table are replaced with his hand. The last showdown will determine who takes the final spot after the players have decided who is in and out.
The person that wins will also receive a payout from the other players equal to the amount in the pot.
Sudden Death: A pack of 52 cards is dealt evenly to each player in the Sudden Death version of Indian card games by the dealer. Each player receives 13 cards if there are four people at the table.
Until a player cries "Stop," you can hold your cards between your ring finger and thumb and drop them and when that happens, all other players also begin to discard their cards. The highest-valued card left in your hand can then be chosen. The player with the highest card wins when the players compare their hands.
Note: It must be duly noted that all of the Teen Patti variations mentioned above can be played both online as well as offline. Although the rules may seem to be in coherence with the offline scenario, we assure you that they are highly optimized to be played online as well.
---
Conclusion
As a result of the game's enormous popularity among players in Asian nations and, more recently, worldwide thanks to online casinos, new 3 Patti game variations are constantly emerging. You can therefore continue keeping an eye out for them while also testing out the suggestions we, at Best Casinos India have provided.
These Teen Patti variations are quite simple to comprehend; all you need to be aware of is how the Teen Patti gameplay operates in order to play any form of Teen Patti with ease.
Try them out, and the next time you play, your games will be much more exciting.
---
FAQs
1. What is a Teen Patti variation?
Teen Patti variations are these unique iterations of the game. The rules of 3 Patti can be changed by skilled players to make the game more fun.
2. Which Teen Patti variation is the most common?
There are multiple Teen Patti variations that are loved by players worldwide. However, some of the popular ones are Mufliss, In-out, Sudden Death, Joker Hunt, etc.
3. Are Teen Patti variations a game of chance or skill?
Since luck has a significant impact on the results, Teen Patti variations are mostly a game of chance. However, education and talent can also guide you in making decisions that will improve your chances of succeeding.
4. Which online casino is the best to play Teen Patti and Teen Patti variations?