In this expert review of casino rummy, we will explain everything you need to know about the popular rummy card game online — from the basics to tips and tricks for getting better. So, whether you are a first-time player or an experienced one, keep reading to learn more about this exciting card game!
---
Top Table: Where To Play: Top 10 Online Rummy Casinos in India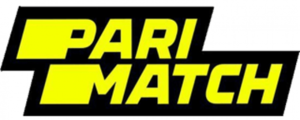 1.
Up to ₹1,05,000 'Slots Welcome Bonus'
Multiple convenient payment options for Indian players
Live casino games available
Hindi version of the Indian casino games available

2.
Up to ₹60,000 'Casino Welcome Bonus'
2000+ casino games
Accepts Bitcoin and other cryptocurrencies
Generous promotional offers and bonuses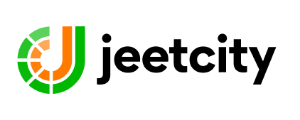 3.
Up to ₹1,70,000 'Welcome Bonus'
Speedy disposal of winnings
Live casino games available
Excellent customer support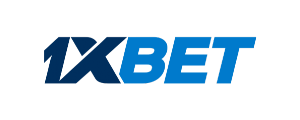 4.
Up to ₹20,000 'Welcome Bonus'
Speedy disposal of winnings
Live sports betting available
Excellent customer support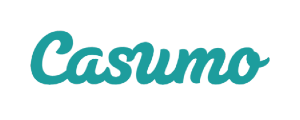 5.
Up to ₹15,000 'Welcome Bonus' + ₹101 daily for 7 days
Quick disposal of winnings
No deposit fees
850+ casino games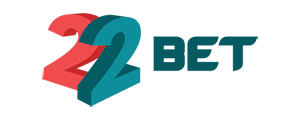 6.
Up to ₹25,000 'Welcome Bonus'
Live sports betting available
Convenient Indian payment methods available
24/7 customer support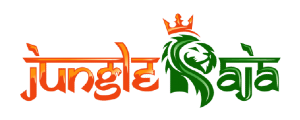 7.
Up to ₹500 'Welcome Bonus'
Secure site
Weekly tournaments
24/7 customer support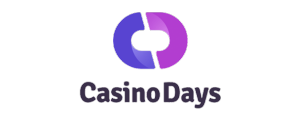 8.
Up to ₹1,00,000 'Welcome Bonus'
3000+ casino games
Generous bonuses
Fast disposal of winnings

9.
100% Cashback 'Welcome Bonus' of up to ₹4000
Live casino games available
Very secure
Great mobile app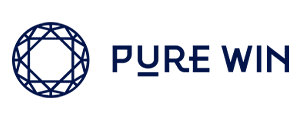 10.
'Welcome Bonus' of up to ₹90,000
Favourable payment methods for Indian players
Has traditional Indian gambling games like Teen Patti and Andar Bahar
24/7 customer support
---
Is Casino Rummy Legal in India?
Playing online casino rummy is legal in India, as per a Supreme Court ruling. However, the final decision still stands with the state government, as there are no central laws explicitly banning any online gambling games.
At present, no state government, except Kerala, has tried to ban online rummy, having successfully banned online rummy in February 2021, citing section 14A of the Kerala Gaming Act 1960. However, this ban was overturned by the Kerala High Court in September 2021 after a petition brought forward by several rummy app providers.
---
How To Play Casino Rummy Online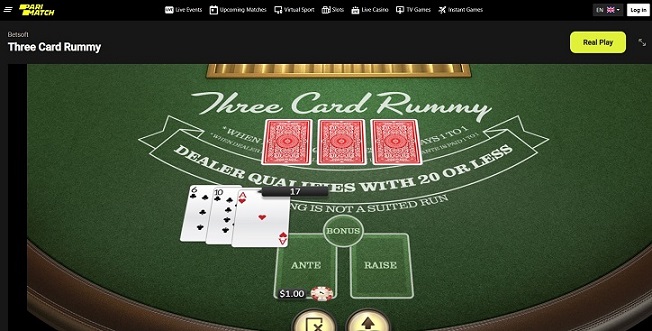 3-card casino rummy is a popular online casino game that can be played for free or with real money. It is played with a standard deck of 52 cards, and the objective is to create the best hand possible using three cards.
There are two ways to win in 3-card rummy: either by having the highest hand or by ridding yourself of all your cards in hand before your opponents do. The first player to do either of these wins the game.
The basic rule of thumb in 3-card casino rummy is to get rid of as many cards as possible. You can do this by either creating melds — sets or runs of three cards of the same rank or by discarding unwanted cards.
A set is three cards of the same rank, such as three Kings or three Aces. A run is three cards in sequence of the same suit, such as 4-5-6 of Hearts.
To create a meld, simply lay down the three cards in front of you. You can also add to existing melds on the table, as long as you don't change the order or rank of the cards.
Discarding is easy – just place the card you don't want face up on the discard pile.
Once you've gotten rid of all your cards or have the highest hand at the end of the round, you win!
There are other variations of online rummy, like the 13-card or 21-card game, with slightly different rules. However, the most popular one amongst them at online casinos in India is the 3-card version.
---
Casino Rummy Terminology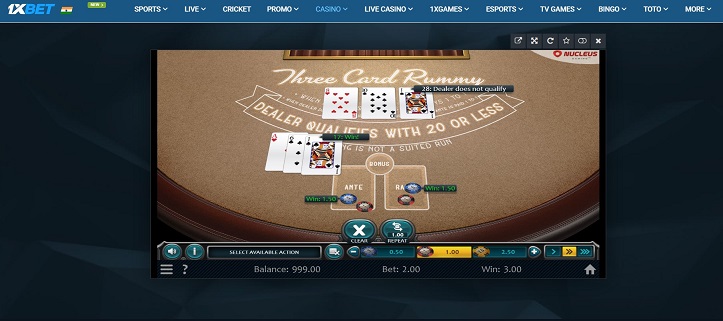 There are a few key terms that are important to know when playing online casino rummy:
Set: A combination of three or more cards of the same rank (e.g. three kings, four aces). Sets score points based on their rank, with higher-ranking sets scoring more.
Run: A sequence of three or more cards of consecutive rank (e.g. 4-5-6-7, 8-9-10-J). Runs score points based on their length, with longer runs scoring more points.
Wild card: A card that can be used to represent any other card in the deck, making it easier to form sets and runs. Casino rummy typically uses jokers as Wild cards.
Discard pile: This is where players place the cards they wish to get rid of during their turn. Other players can then take these discarded cards and use them in their own hands.
Stockpile: A group of cards that are not being used in the current game. Players can draw from the stockpile when they need more cards for their hand.
Going out: This is when a player finishes all the cards in their hand, either by melding them into sets and runs or discarding them. Going out scores bonus points, and the game ends once one player has gone out.
Meld: A set or run of three or more cards of the same rank or suit.
Draw: To take a new card from the common draw pile and add it to your hand.
When you lay down a combination on the table, you will score points based on the type of combination and the number of cards in it.
Sets and runs are worth more points than cards of the same rank. The specific point values are as follows:
Sets
Runs
Cards of the same rank
3 cards = 1 point
3 cards = 1 point
2 cards = 1 point
4 cards = 2 points
4 cards = 2 points
5 cards = 3 points
3+ cards = 2 points
6+ cards = 4 points
---
Casino Rummy RTP & Payouts:
3-card casino rummy has an average RTP of 96.67%. The odds in this game are as follows:
Pair: 1 to 1
Two pairs: 2 to 1
Three of a kind: 3 to 1
Straight: 4 to 1
Flush: 5 to 1
Full house: 7 to 1
Four of a kind: 20 to 1
Straight flush: 50 to 1
---
Casino Rummy Strategies
When playing casino rummy, it is vital that you are aware of the different strategies that can give you an advantage over beating your opponents. Let's take a look at some of the strategies you can use while playing this game.
Alternate the colours of the cards you discard. If all of the spades are red, for example, and you have a red card in your hand that you want to get rid of, try discarding a different colour. This will make it harder for your opponent to predict what cards you have.
Discarding duplicate cards can also help increase your chances of winning. If you can get rid of all the duplicate cards in your hand, it will make it difficult for your opponent to form any sets or sequences.
Another strategy that can be used is to try and form 4-card sequences. This is because they are worth more points than 3-card sequences. If you are able to form multiple 4-card sequences, it will put you in a good position to win the game.
Use Wild cards wisely. Wild cards can be extremely helpful in casino rummy, but they can also be dangerous. If you use a Wild card in a meld, it will increase the point value of that meld. So if you're close to winning, you may want to save your Wild cards for later. But if you're behind and need to catch up, using one early on might be your best bet.
Casino Rummy Tips
In addition to the expert strategies we have listed, you could also follow these tips so that you can have a better chance of winning casino rummy games:
One of the most important things is to try and get a pure sequence as quickly as possible. This means forming a sequence of cards in numerical order, such as 2, 3, 4, 5 etc., without any jokers. If you can do this, you will be able to score points quickly and put pressure on your opponents.
Another important thing to keep in mind is the value of jokers. Jokers can be very powerful cards if used correctly, so try and collect as many of them as possible. You can use them to replace any other card in your sequence and help you finish offsets and runs.
It is also helpful to know the pattern of sequences — in other words, knowing which cards can be used to form a sequence. For instance, 3 of clubs, 4 of hearts, 5 of spades, can all be used to form a sequence, but 7 of clubs, 8 of diamonds, cannot. Familiarising yourself with the pattern will help you form sequences more easily and increase your chances of winning.
It is important to remember that casino rummy is a fast-paced game, and you need to be prepared to discard cards quickly. If you hold onto cards for too long, you may find yourself running out of options and losing the game. Try and keep track of which cards have been played already so that you can make informed decisions about which ones to discard.
Finally, one of the most important strategies is to watch how your opponent is playing. This will give you an idea of what cards they are holding and what their next move might be. Anticipating your opponent's moves will give you a big advantage in the game.
---
Casino Rummy Mobile App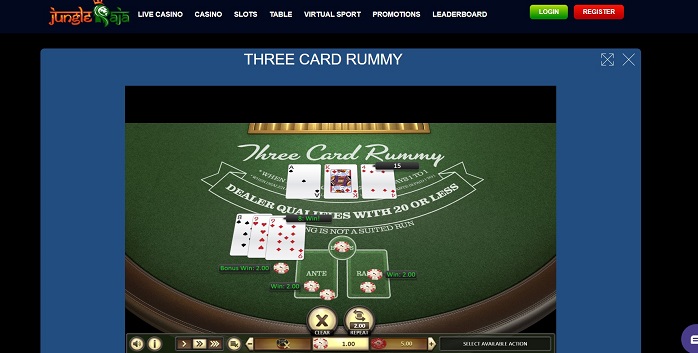 Online casino rummy is a very popular game, and many companies like Junglee, MPL and Rummy Culture have their own variations and apps for it. However, if you wish to play casino rummy at an online casino in India, you have to download the mobile app of that casino, create an account with them, deposit an amount, and then play. 10CRIC, Parimatch and 1xBet are some of the best online casinos for this game, so we suggest trying them out. All you have to do is download their app and start playing!
---
Casino Rummy Pros & Cons
Like every other online casino game, rummy too has its positives and negatives. Here, we will take a look at what they are.
Pros ✅

Exciting gameplay
Multiple variations available
Good payouts
Available at most online casinos
Game of skill – so you can actually get better with practice
Free/demo version available at most online casinos

Cons ❌

Live version not available
Beginners can find it difficult to understand the game
---
Casino Rummy Alternatives
There are a couple of exciting alternatives to online casino rummy. Here are our recommendations if you wish to try them out:
1. Poker
Online poker is usually played with a standard deck of 52 cards, but variations exist. The most popular poker games are Texas Hold'em and Omaha, but there are many other variations, such as Seven-Card Stud and Five-Card Draw. Poker is usually played with chips, which are used to bet on the hands. The basic rules of poker are as follows: each player is dealt two cards – face down. There is a round of betting, and then each player has the opportunity to draw more cards to improve their hand. Multiple rounds of betting continue, and then the hands are revealed. Ultimately, the player with the best hand of cards becomes the winner.
2. Teen Patti
Teen Patti, also known as Flash or Flush, is a card game that is popular in India and is played with three cards. It is similar to the western card game of three-card brag and is sometimes referred to as Indian poker. The objective is to get the highest-ranking hand of cards or to bluff your way to the win. The game is usually played with a deck of 52 cards but can also be played with a joker. Aces are high, and twos are low. The highest-ranking hand is three of a kind (sometimes called trail), followed by a straight flush. The next highest-ranking hand is a flush, followed by a full house. The game could be played with an unlimited number of players but is typically played with four or fewer.
---
Conclusion
We hope to have answered all your questions about online casino rummy in this review. Remember, learning how to play takes time and practice, but with the tips and strategies we have provided, we hope that you can now be on your way to becoming a pro. So, if you are feeling more confident in your playing skills, feel free to sign up or log back into your favourite casino to give it a try!
---
Casino Rummy FAQs
1. Is playing online rummy legal in India?
Yes, playing online casino rummy is legal in India. Even though the state government of Kerala tried to ban the game in February 2021 under section 14A of the Kerala Gaming Act 1960, the ban order was squashed by the Kerala High Court in September 2021.
2. Can I play online casino rummy for free?
Yes, you can play the demo version of 3-card rummy for free in any of the online casinos we listed above.
3. What are the unique variations of online casino rummy available online in India?
If you'd like to play rummy online, the different variations include: 13-card rummy, 21-card rummy, Paplu, Raise Rummy, Canasta, Gin Rummy, Oklahoma Rummy, and more.
---
Other Online Casino Games