What happens when you combine India's most popular messenger platform and payment system? You get WhatsApp Pay — a digital payment method is a partnership between WhatsApp and UPI to make online payments more seamless. In this guide, we'll discuss more about WhatsApp payments and how you can get started, so read on!
---
Top Indian Online Casinos With WhatsApp Pay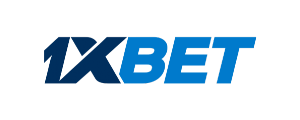 1.
High maximum withdrawal limit
15 minutes to 1 hour transaction
No fees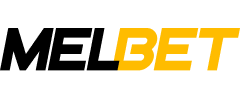 2.
Higher maximum withdrawal limit
Low deposit amount
Fast transactions
---
Background of WhatsApp Pay in India
Ever since its launch in 2009, WhatsApp has been making strides to come up with innovative features to make the platform better. One of those ideas was WhatsApp Business, which helped people to connect with their customers better.
In February 2018, WhatsApp launched another innovative idea in India: WhatsApp Pay, which is an in-chat payment feature that allows users to send money to people in their contacts list or make any other online payments.
WhatsApp partnered with Unified Payments Interface (UPI), the most popular payment system in India, to come up with the service. UPI also supports other widely-known deposit options such as Google Pay, Paytm and PhonePe.
However, the big break for WhatsApp Pay came in February 2020, when the National Payments Corporation of India (NPCI) approved the roll out of the service to about 20 million WhatsApp users. Another country where you can also use WhatsApp Pay is Brazil.
---
Is WhatsApp Pay Popular In India?
As WhatsApp as a messaging platform has close to 500 million users in India, the same should be expected of its payment platform; however, it didn't take off quite as well. Most people in the country go for Google Pay, PhonePe or Paytm for their digital transactions rather than WhatsApp Pay.
You'll notice the same with online casinos which are always quick to pick up a payment method that makes transactions easier. While many casino sites offer different deposit options, you'll find that WhatsApp Pay isn't included in the list.
---
Are WhatsApp Payments Safe for Indian Players?
Many people were concerned whether their financial details would be safe with WhatsApp Pay considering WhatsApp has had a couple of issues in the past. However, this should be the least of your worries as your safety is guaranteed at all times. Not only does WhatsApp India protect your data, but the Reserve Bank of India (RBI) and the NCPI also ensure that it complies with the regulations put in place.
Unlike other payment methods, WhatsApp Pay doesn't store your UPI or bank details. So, every time you want to make a transaction, you must enter your details, making it safe. Since our focus is on online casinos, our cardinal rule still applies — go for a trustworthy casino.
---
Concerns About WhatsApp Payment India
Part of what might make WhatsApp Pay not so popular is that the platform has been making headlines in India and not for the right reasons.
It was launched in 2018 and was supposed to be a big hit, but since it hadn't fulfilled some requirements from the RBI, it had to scale down. However, they worked closely with local payment systems to relaunch in 2020 and the NPCI allowed WhatsApp Pay to only be used by 20 million out of the more than 400 million users it has.
Just when WhatsApp Pay was starting to build momentum, another issue which raised a lot of eyebrows came up — most executives of the company were quitting or switching jobs. Manesh Mahatme, the first CEO of WhatsApp Pay, went back to Amazon after only working for a year and a half with the platform. Vinnay Choletti took the reins and after only four months, announced his exit.
Truth be told, this doesn't inspire confidence in the many WhatsApp Pay users and only continues to increase the concerns that they might have about the platform.
---
How Does WhatsApp Pay Work?
If you've ever used Google Pay, Paytm or any other UPI payment method, then you'll find WhatsApp Pay to be a breeze as it uses the same system. The best part is you don't have to download a separate app since you can use your WhatsApp messenger app.
With WhatsApp Pay, you can add up to five bank accounts! You only need to make sure that your WhatsApp phone number is the same as the one you registered with your bank. Once you set up your UPI ID, you can send money to other UPI users through their IDs or by scanning their QR Codes.
---
How To Set Up a WhatsApp Pay Account
Switching from texting to paying is quite easy. So, let's get started on how you set up your WhatsApp Pay account.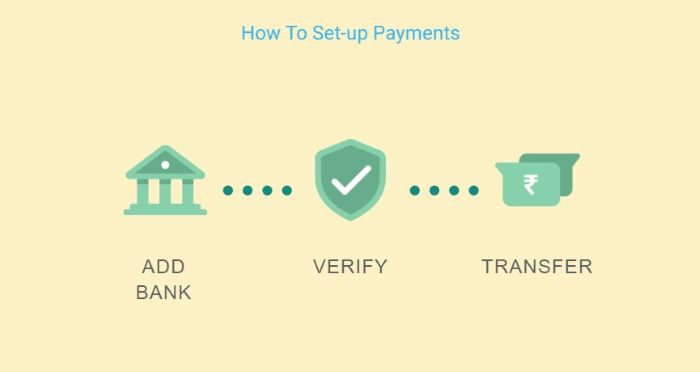 Open WhatsApp/WhatsApp Pay on your phone.
On the top-right corner, choose the three dots which represent 'more options'.
Select 'Settings' and proceed to choose 'Payments'.
On the Payments menu, select 'Add new account' and accept the terms and conditions of WhatsApp Pay.
From the list of available banks, choose your preferred bank.
Proceed to verify your account via SMS.
Choose the bank account you want linked to your WhatsApp.
Tap 'Done' and your account will be good to go!
---
How To Pay Online With WhatsApp Pay
Now that your account is all set, you can proceed to make payments. Since WhatsApp is primarily a messaging platform, the best way to use WhatsApp Pay besides in online casinos is to send money to friends and family.
All you need to do is open a chat of a user with WhatsApp Pay and tap on attachments. You'll find that 'Payments' is one of the options, so you'll enter the amount you want to send and your UPI Pin, and that's it!
However, WhatsApp Pay isn't only limited to WhatsApp users, and you can also make other digital payments via UPI.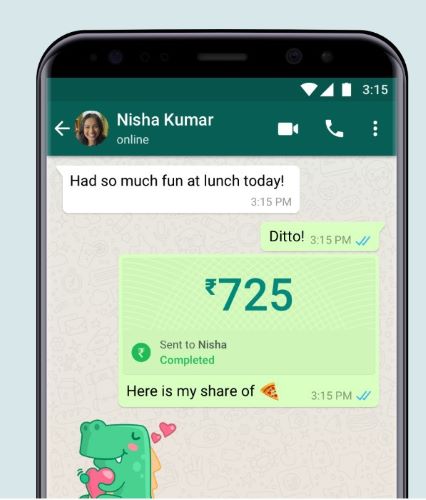 ---
Problems That May Arise With Your WhatsApp Payments
Since WhatsApp Pay is still a fairly new payment option, you might encounter some issues.
In case your transaction was unsuccessful yet the money has been deducted, the best thing to do is give it time. This can be a few hours or days, and your money will either be refunded or the transaction will go through. If not, you can try the WhatsApp customer care number to get help.
If you are having issues adding your bank account, chances are either your bank isn't supported by the platform or you used a different phone number when setting up an account. Always make sure that your WhatsApp Pay phone number is the same one that is registered with your bank details.
---
How To Use WhatsApp Payment In India Online Casinos
Even though WhatsApp Pay isn't that popular yet, it doesn't mean you can't come across it in an online casino. Both MELbet and 1xBet are popular and trusted online casinos in India that offer this.
Using the method is just as simple as any other UPI payment method and transactions are fast, secure and straightforward.
Step 1: Find a WhatsApp Pay online casino.
Step 2: Create an account by filling in your details.
Step 3: To deposit, visit the 'Payments' or 'Banking' page of the site and choose WhatsApp Pay, or, look for the UPI ID or QR code of the casino.
Step 4: Enter your UPI Pin and deposit amount, and then approve the transaction.
Step 5: The transaction is instant and you can proceed to start playing.
Step 6: To withdraw, you'll enter your UPI ID and initiate the cash out.
Step 7: You'll receive a WhatsApp Pay notification that you have received some money.
---
Pros and Cons of WhatsApp Pay
Pros ✅

Secure payment method
Transactions are fast
Supported by UPI
Has no transaction fees
Convenient to use since it's on WhatsApp
Has a user-friendly interface
Available in over 10 Hindi languages

Cons ❌

Not as popular as other UPI payment methods
Has had some negative news
Only available in India and Brazil
---
Alternative Payment Methods to WhatsApp Pay
There are several payment methods that Indian online casino players can use, from bank transfers and crypto to credit cards and e-wallets. However, if you were to consider WhatsApp Pay, you'll find that there are some payment options that work similarly, such as the below:
These are methods that operate on the UPI payment system and are thus fast, secure, and highly convenient. With your UPI ID or QR code, you can make transactions in minutes.
Currently, PhonePe and Google Pay take the largest share of the cake, supporting 46% and 34% of UPI transactions, respectively.
---
WhatsApp Pay Online Casinos Conclusion
It's most likely that you have WhatsApp on your phone, so imagine the convenience of moving from texting to making payments on the same app! That's the brilliance of WhatsApp Pay.
Even though it's fairly new and not so popular among Indians and online casinos, if all goes well, it will surely catch up. Some of its perks include convenience, high-speed and top-notch security. As more online casinos continue to support WhatsApp Pay, it might just be the go-to payment method for players in due time.
---
WhatsApp Pay Online Casinos FAQs
1. Is WhatsApp payments safe in India?
This was a concern for most players, but WhatsApp payment is safe to use and is regulated by the RBI and NPCI.
2. Does WhatsApp Pay have any transaction fees?
No, it doesn't. Like other UPI-based methods, WhatsApp Pay doesn't have any deposit or withdrawal fees.
3. Why am I having problems with my WhatsApp Pay?
If you are having any issues, check whether your bank is supported by the platform or whether your WhatsApp Pay number is the same as the one in your bank details. These are the two major issues experienced by users.
4. What do I do if I encounter any WhatsApp Pay issues?
You can reach out to WhatsApp's support team and you'll be assisted.