The Meghalaya Lottery
Once an integral part of the local culture and economy, no draws have been conducted by the Meghalaya Lottery since 2007, despite being backed by the government. To discover the best alternatives online, read our full guide below.
---
---
Alternatives to the Meghalaya State Lottery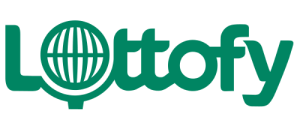 1.
Welcome 3x1: Buy 1 bet and get 2 more free
Excellent lotto selection
Casino and live casino games
User-friendly interface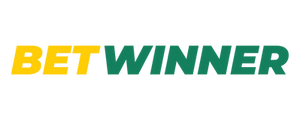 2.
100% bonus on first deposit up to ₹8,000
Regular bonus offers
Accepts INR currency
Many exciting games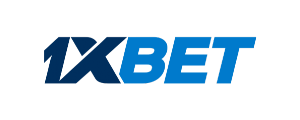 3.
Welcome package up to ₹1,30,000 + 150 free spins
Excellent sports betting and casino site
Popular lottery providers with prices in INR
Different variations of games like blackjack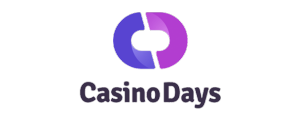 4.
100% bonus up to ₹1,00,000
Indian banking methods
Over 4,000 casino games
VIP programme benefits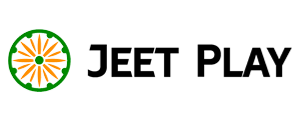 5.
Interesting promotional offers
Indian casino games available
Fast payment methods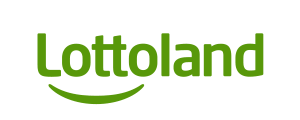 6.
Free spins, sports bets & 'Welcome bonus' of up to ₹750
Multiple international lotteries for Indians
Accepts Indian rupees
The website is available in Hindi

7.
100% Cashback 'Welcome bonus' of up to ₹4,000
Several foreign lotteries available
Authorized by the MGA
Mobile app with smooth UI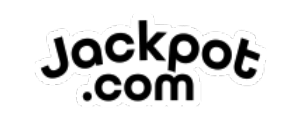 8.
20% discount on lottery tickets
Supports international lotteries
Safe & secure
Juicy promotional offers
---
Is the Lottery Legal in Meghalaya?
With approval from the Ministry of Home Affairs, the Meghalaya Lottery used to be run by the local State Lottery Department. On April 2, 1982, it was legalised in accordance with Clause 1 of Article 258 of the Indian Constitution.
The proceeds from this legal lottery were used to fund various state development projects, in addition to funding the State's initial goal of raising more money and resources.
However, such recognition was put to a halt, and since 2007, no draws have taken place.
There is, however, a very bright side indeed. Meghalaya has made online gambling on international sites legal for its citizens, being of the 13 states to do so. Others include West Bengal, Arunachal Pradesh, Kerala, Punjab, Maharashtra, Nagaland, Assam, Tamil Nadu, Manipur, Sikkim, and Bihar.
However, be sure to read up on the different state laws regarding lotteries, as the rules involved vary from region to region.
The present legal status of lotteries in Meghalaya can be summed up as follows:
Meghalaya has its own lotto regulations but hasn't held any draws since 2007.
Regardless of whether you buy them offline or online, you are not allowed to purchase any false or unauthorised lottery tickets in Meghalaya that are intended for Indian lotteries.
The aforementioned restriction does not apply to international lotteries.
---
Who Managed the Meghalaya State Lottery?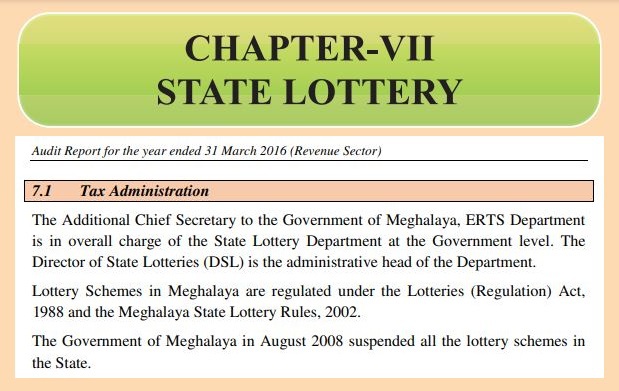 Back when draws were held, the Meghalaya Lottery director was in charge of deciding the ticket format, size and design.
The lottery itself was managed by the Meghalaya Government through officially appointed agents, who had to pass a few verification checks before they could be approved to sell tickets.
These tickets displayed the official state logo, specific lottery name, serial number, price, date and time of the lottery draw, as well as any associated rewards. The Director's signature was also required to ensure authenticity.
These rules are somewhat similar to the Maharashtra lottery system.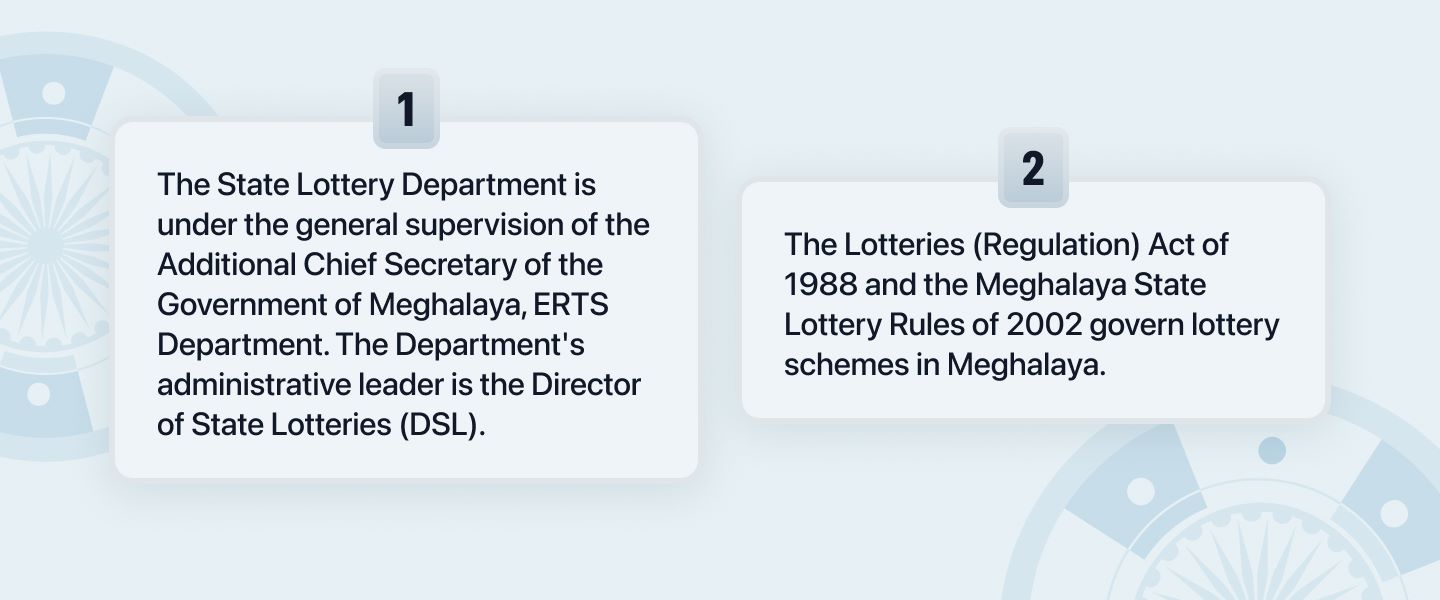 ---
How To Buy a Meghalaya Lottery Ticket
The Lotteries (Regulation) Act of 1998 does not allow the sale of online tickets. Instead, those interested had to visit government-approved vendors in person.
---
Can I Gamble at International Lottery Sites From Meghalaya?
Absolutely! Meghalaya allows its citizens to sign up and enter international draws on lottery sites based overseas.
To help you narrow down the best of these options, we have listed our top recommendations above. Rest assured that every one of these sites welcomes Indian players and has also been licensed and verified by the relevant authorities.
Furthermore, they also accept Indian rupees and support Indian banking methods, meaning you can enjoy easy deposits and fast withdrawals.
---
Top Online Lottery Sites
Let's take a closer look at our recommendations below.
Lottofy

Lottofy, operated by Clobet Limited and licensed by the Malta Gaming Authority, provides access to a myriad of lucrative, international draws whose prizes can go up to millions!
In addition to the above, the site provides a diverse range of online gambling options. These include live casino experiences like Andar Bahar and Teen Patti, as well as roulette and slot games. The platform also features scratch cards, all within a secure and well-regulated environment for lottery and gambling enthusiasts.
Lottoland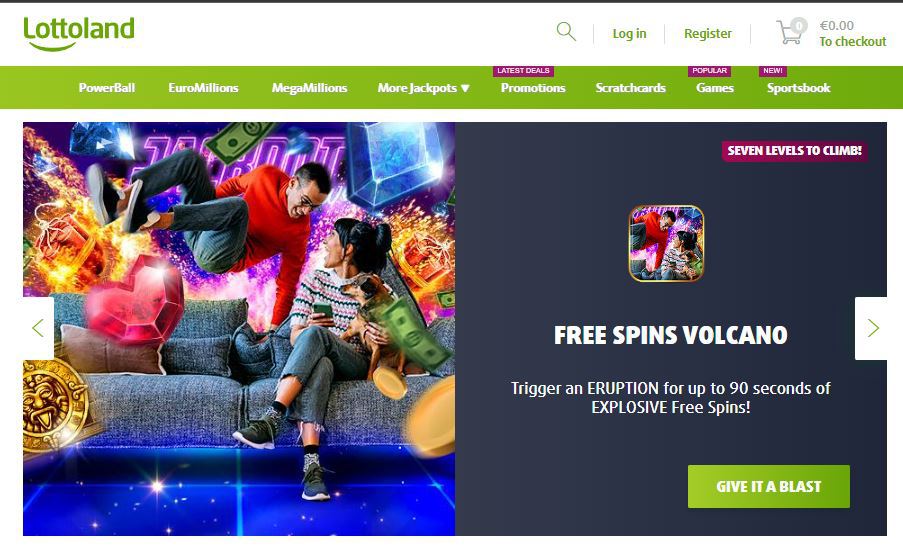 Lottoland, established in 2013, offers access to some of the best lotteries in the world, including PowerBall, EuroMillions, EuroJackpot, and MegaMillions.
The platform not only features a rich selection of classic table games – including roulette, blackjack, baccarat, and poker – but also provides a varied sportsbook! Users can wager on more than 1,000 events across a wide array of sports, such as cricket, football, and basketball, among others.
The Lotter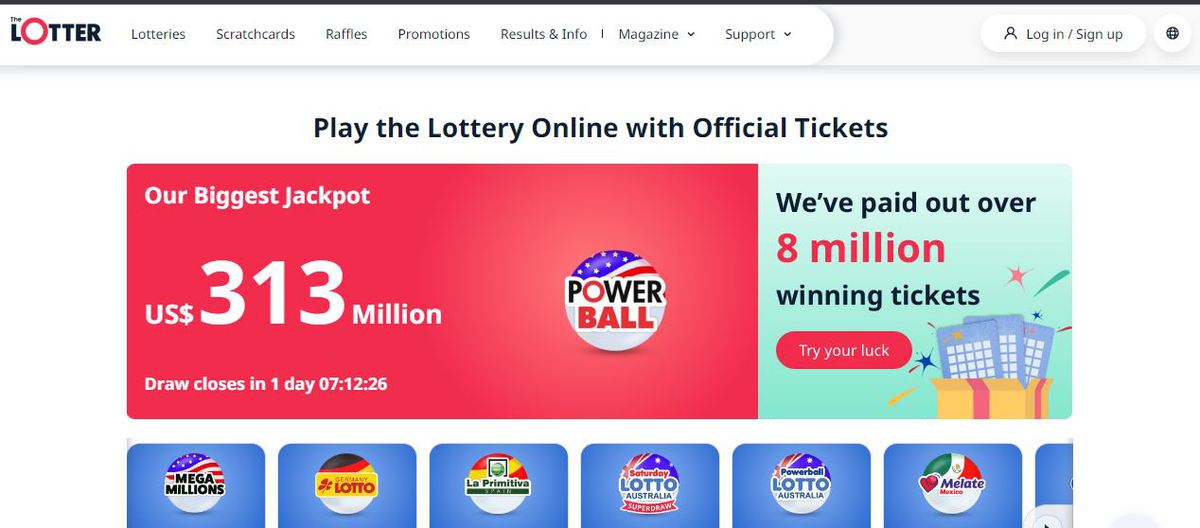 Popular in the state of Meghalaya, TheLotter acts as a one-stop destination for international lotteries, among which include Euro Jackpot, Euro Millions, Powerball Lotto, and Texas Lottery.
You'll be able to enjoy excellent customer support and secure payment options, such as RuPay, Mastercard, Visa, Netbanking, Skrill, NETELLER, and paysafecard.
LottoAgent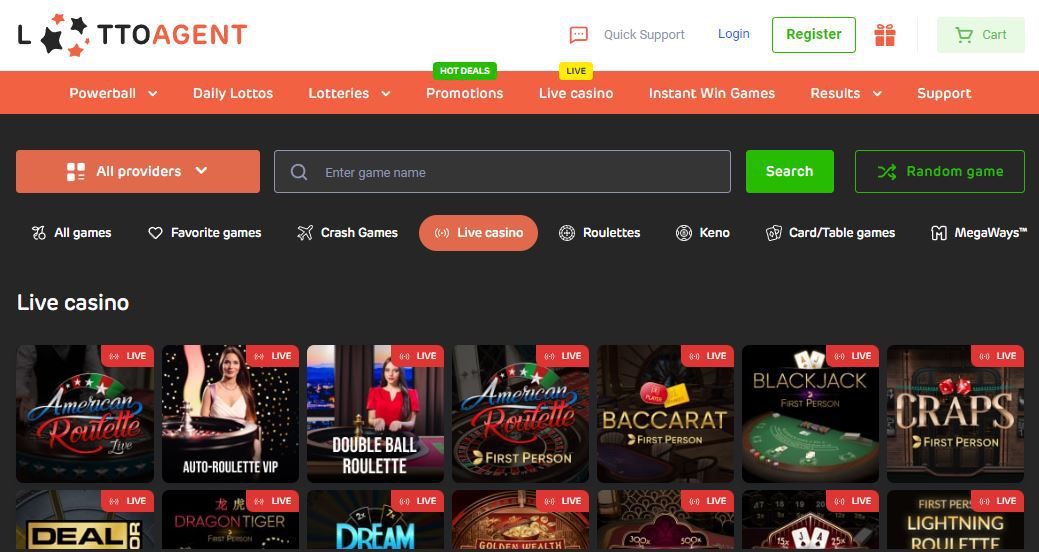 LottoAgent is home to popular lotteries like Shillong Teer and Khanapara Teer, as well as exciting scratch-off games.
It supports various payment methods, including Paytm, UPI, PhonePe, Mastercard, Visa, Skrill, NETELLER, and paysafecard, and is compatible with Android and iOS devices too.
Lotto247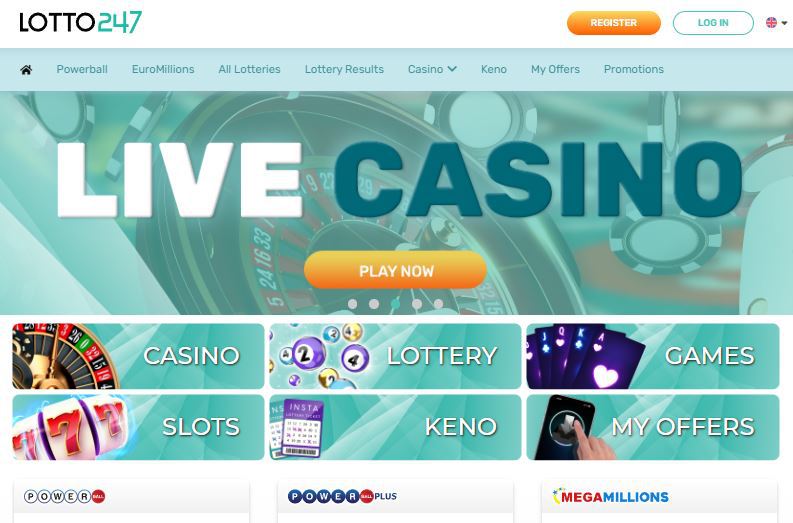 Since 2017, Lotto247 has offered both casino and a lottery options online.
Over time, the brand has established itself as a reputable and trustworthy platform, supporting a wide range of payments tailored specifically for Indian users and guaranteeing commission-free payouts on all wins.
---
What Other Lotteries Can I Play From Meghalaya?
The Meghalaya government not only supports local events like the Shillong Teer, but also lotteries from other states like Nagaland, Sikkim, and Assam.
🎫 Nagaland Lottery
Tickets for the Nagaland State Lottery can only be purchased in person from authorised retail outlets.
To increase state revenue and manage the smooth operation of all draws, the Nagaland Lottery Department was established. Lottery plans and results are announced by the state government's finance department. With draws held in the morning, afternoon, and evening, the department features Labhlaxmi weekly draws as one of its four primary offerings.
🎫 Shillong Teer
Shillong Teer, a traditional lottery in Meghalaya, is run by the Khasi tribe and derived from the Hindi word for 'arrow'. It first began as an archery contest among locals in the early 20th century. Over time, it evolved into a popular and unique lottery game, still based on the sport from which it originated.
Today, Shillong Teer is run by the Khasi Hills Archery Sports Association, who conduct and oversee games in the city's Polo Ground.
🎫 Sikkim State Lottery
Established in 1978, Sikkim State Lottery is managed by the federal government, with the Lotteries (Regulation) Act of 1998 having established the associated laws and regulations. Since no private draws have been permitted to operate since 1960, it remains the only legalised lottery available to residents in the state, for which tickets can only be purchased in person.
For more information, you can visit the official Sikkim Lottery website.
🎫 Shillong State Lottery
Tickets for the Shillong State Lottery can only be purchased in person from approved vendors. Draws are usually held daily or weekly, depending on the specific lottery scheme, and are governed by a set of laws and regulations that aim to provide a secure and fair environment for participants.
---
Have There Been Any Big Lottery Winners From Meghalaya?
Not much is known about the names and identities of big lottery winners from Meghalaya.
Having said that, after carrying out extensive research, we came across a 20-year-old article published in The Telegraph that featured an unnamed man from Shillong who had won 4 crores in the Super Lotto. Today, that sum would be equivalent to around 15.5 crores. He opted to conceal his identity due to concerns about extortionists potentially trying to seize his winnings.
---
Meghalaya State Lottery Results
Because Meghalaya has currently suspended its own state lottery, there are obviously no draws taking place nor any results to announce at the time of writing.
However, you can still purchase tickets for other lotteries in India, the best of which we listed in an earlier section of this guide.
How To Claim My Winnings
According to the Director of State Lotteries (DSL), if you are over 18 and a resident in India, you can legally purchase tickets to any legalised state lottery in the country. Other rules and regulations depend on the state itself.
In order to claim your winnings, you must contact the DSL and show your original ticket, as well as a government-issued ID card. The following forms of ID are also currently recognised:
Passport
AADHAAR Card
Voter ID Card
PAN Card
Or any other ID issued by the Government of India
Key Contacts at the Meghalaya State Lottery
| | |
| --- | --- |
| Name: | Smti. Mary Sonty N. Marak, MCS |
| Designation: | Director of Meghalaya State Lottery |
| Contact Details: | Phone: 0364-2570393, 2570361 |
---
Summary
Although the Meghalaya State Lottery is currently inactive, enthusiasts can still enter various exciting international lotteries from top sites such as the ones we recommended above.
Each of our recommendations is reputable, licensed, and offers a wide range of lottery options.
For any updates on the Meghalaya Lottery itself, look out for the latest announcements from the Director of the State Lottery. And as always, please gamble responsibly.
---
Meghalaya State Lottery FAQs
1. Is the Meghalaya State Lottery legal?
Despite government backing, the Meghalaya Lottery has not held any draws since 2007.
2. Are Meghalaya State Lottery results fair?
Before the Lottery became inactive, The Director of State Lotteries (DSL) oversaw operations and ensured that results were fair and unbiased for all entrants.
3. Are there any lottery apps available in Meghalaya? 
Yes – many of our recommended sites above are compatible with mobile devices, such as MultiLotto and Lottofy.
4. Can I enter the Meghalaya State Lottery from West Bengal?
The Meghalaya Lottery cannot currently be accessed anywhere online or even offline, as the government suspended it in 2007.
5. How much taxes do you pay in Meghalaya on lottery winnings?
In Meghalaya, taxation rules for lottery winnings are determined by both the prize value and current state laws. As of the last update, lottery earnings fell under the highest tax bracket, which was approximately 30%.
6. Which Meghalaya State Lottery draw is the best?
With the State Lottery suspended at the time of writing, we are unable to recommend any specific draws.